Tata Altroz CNG first drive review: Evolution wins against excuses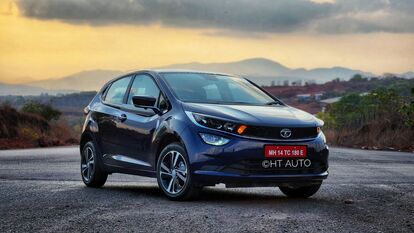 Tata Motors Altroz CNG
₹7.55 lakh onwards
Pros
Generous boot space despite CNG kit
Decent in-cabin feature list
Offered across multiple variants
CNG technology has evolved by leaps and bounds in recent years, and the sheer number of people opting for a company-fitted kit in their new vehicles is testament to the growing popularity. While the likes of Maruti Suzuki and Hyundai have been in the fray for a very long time, Tata Motors parachuted itself in with the Tigor and Tiago CNG models early last year. But no manufacturer has been able to address the very relevant concern of such vehicles losing most - if not all - of the boot space. Not until now anyway. And that is where the latest Tata Altroz CNG is looking to pack in its most potent proverbial arsenal.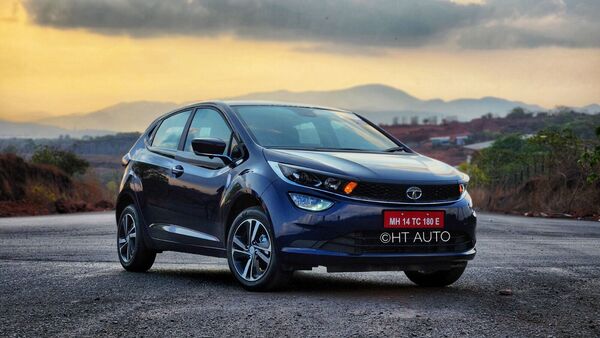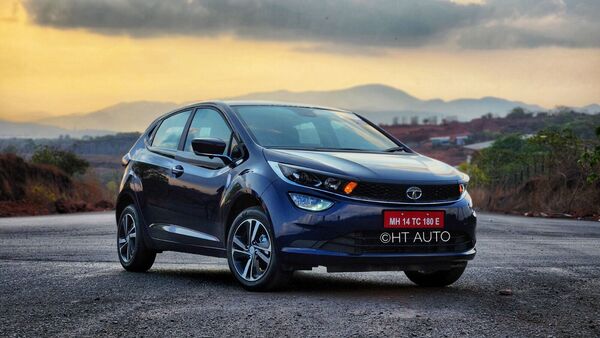 The Altroz is now the third model from Tata Motors to offer company-fitted CNG, after Tigor and Tiago.
The Tata Altroz CNG was first showcased at Auto Expo 2023 and is now the third model from the Indian manufacturer's camp to offer a factory-fitted kit. This was always coming because by the company's own admission, around 40 per cent of total sales of the Tiago and Tigor models are coming in from their respective CNG variants. For a stylish hatchback like Altroz though, plonking a cylinder in the boot alone may not have quite worked. Instead, here is the Tata Altroz iCNG that side steps its own siblings in many ways in a bid to rush its rivals into possible submission. Does it work?
Tata Altroz iCNG variants
Prices (introductory and ex-showroom, Delhi)
XE

₹

7,55,400
XM+

₹

8,40,400
XM+(S)

₹

8,84,900
XZ

₹

9,52,900
XZ+(S)

₹

10,02,990
XZ+O(S)

₹

10,54,990
Here is the first-drive review of Tata Altroz iCNG, based on five fundamental concerns of today's CNG customers :
What is the boot space offered by Altroz CNG?
No car in the history of modern-day cars has ever flexed its 210 litres of boot space. But then again, no car has offered this much of boot space despite being kitted with a large CNG kit. And this is where Altroz CNG is taking a vastly different approach.
Instead of one big cylinder hoisted into the trunk, the Altroz gets twin-cylinder technology with the two smaller cylinders placed side-by-side and under the luggage area. This is made possible by the fact that the Altroz has always benefited from a deep boot space. The takeaway? 210 litres of luggage space. This is generous enough for one big suitcase and another cabin-size bag next to it. Other luggage like backpacks and handbags can be plonked one on top of another if the parcel tray is removed.


Altroz offers a deep cargo area and the depth has been cleverly utilised in its CNG version to still offer a commendable amount of boot space.
Now while the luggage space is sorted, Tata Motors has also equipped Altroz with a bottom-mounted spare wheel that can be lowered to the ground under the car using a rotary wrench. And for even more convenience, one can just forget about the spare wheel because Altroz comes with a tyre-puncture kit too.
On the basis of just these few factors alone, Altroz CNG gets a sizeable leg-up against other CNG models - both from Tata and rival camp. Long road trips ought not to lead to packing compromises and there is mostly no need to place a roof carrier.
What are the styling updates on the Altroz CNG?


The Altroz CNG is styled on the exact lines of its non-CNG twin.
The Altroz CNG is absolutely identical to the non-CNG variant of the hatchback - except for an iCNG badge on the trunk door, and that is great for someone who may not want to brandish he or she is driving a car with a CNG in the boot. Altroz CNG is offered across six trims - XE, XM+, XM+ with sunroof, XZ, XZ+ with sunroof and XZ+(O) with sunroof.
The hatchback gets dual-chamber projector head lights, LED DRLs, 16-inch alloy wheels, shark-fin antenna and black-contrast roof. There are multiple body colour options to choose from like Blue, Red, White and Grey.


A look at the rear profile of Tata Altroz CNG.
The Altroz is rated by many as the best-looking hatchback in the market at present and because its CNG version is styled similarly, here is what many would consider the best-looking CNG-fitted hatchback.
What are the feature highlights of the Altroz CNG?


A look at the dashboard layout inside the Altroz CNG. Unlike in the Tiago CNG and Tigor CNG, the button to make the switch between fuels is located on the right of the steering wheel. On the other two models, it is located on the center console.
The Altroz CNG continues to have a largely pleasing cabin and doesn't quite compromise on the feature list. Therefore, the leather-wrapped steering wheel and gear knob, a seven-inch infotainment system, air-purification system, cooled glovebox, front mood lighting and even wireless phone charging have been added.
The unique highlight is that the Altroz CNG also gets a sunroof that can be controlled using voice commands in two languages - English and Hindi. In our short flirtations with the system, it worked well enough.
Altroz also gets wired Android Auto and Apple CarPlay but in this review, neither connections were successful through the course of the drive. The folks from Tata on ground told us they would inspect the reason and it may be an issue specific to this particular review unit.
How is the Altroz CNG to drive?


Altroz CNG switches between CNG and petrol at the touch of a button.
The Altroz CNG gets the same 1.2-litre petrol engine which offers around 87 bhp and 115 Nm of torque. It is mated to a five-speed manual gearbox. Altroz also gets a DCT automatic unit but for those absolutely unfamiliar with CNG technology, no manufacturer has yet mastered tuning an automatic with CNG in an ideal manner. As such, the five-speed MT is carried forward to the Altroz CNG.
The unique highlight about this particular model is that it starts on CNG itself so one does not need to give a tap on the accelerator to make the switch. And once the car does get going, it can be a happy trooper downing miles and miles of city roads without any fuss whatsoever. The steering and suspension set up does not seem to have been altered much and the Altroz has some degree of heft to its drive character. And although there is a bump down in power delivery and torque on offer, it is quite negligible in motion.


Altroz CNG tends to struggle a tad on inclines.
Where things start to get a bit awkward is when the Altroz CNG needs to be pushed or where it may need to make climbs. The otherwise well-tuned manual gearbox needs to be worked aggressively to make that overtaking move or get over the climb after the bend. And still, there is a fair degree of engine groan that seeps into the cabin. Once tripe-digit speed marker is achieved though, things begin to smoothen out once again and the car pulls itself forward clean.
What is the mileage of Altroz CNG?


The Altroz CNG's nozzle for the alternate fuel is located right next to the nozzle for petrol. If the flap is not shut properly, the car does not start.
During the course of our one-day review, we drove the Altroz for 143 kilometres of which 125 kilometres was in CNG mode. We also did a CNG mileage check and from tankful to tankful, the car was driven on the greener fuel for 115 kilometres with the air-conditioning on medium and a half-and-half mix of city and highway driving.
The Altroz CNG during the course of our review returned a mileage of around 16 kilometres per kilo. Do note that this mileage test was done with the car constantly in motion and was not idling, apart from at signals and traffic jams.
Tata Altroz CNG: Verdict
Tata Altroz CNG is what modern-day CNG vehicles ought to be like. It is practical and quite well-kitted. The body styling has not been tampered with and high-end highlights have been carried forward.
Even in terms of daily driveability, the Altroz CNG does a fair job but it is only when it is pushed for more aggressive responses is where its shortcomings begin to emerge. It may not be for the enthusiasts but Altroz CNG does pack the proverbial punch in being a worthy option for daily commutes.
First Published Date:
29 May 2023, 10:59 AM IST
NEXT ARTICLE BEGINS


Shop Now

70% OFF

2% OFF