In pics: Nissan workers see red over plans to shut Barcelona factory
The closure of Nissan's factory in Barcelona would cost the car maker as much as 1 billion euros ($1.1 billion), the Spanish government has said. The plant employs 3,000 people.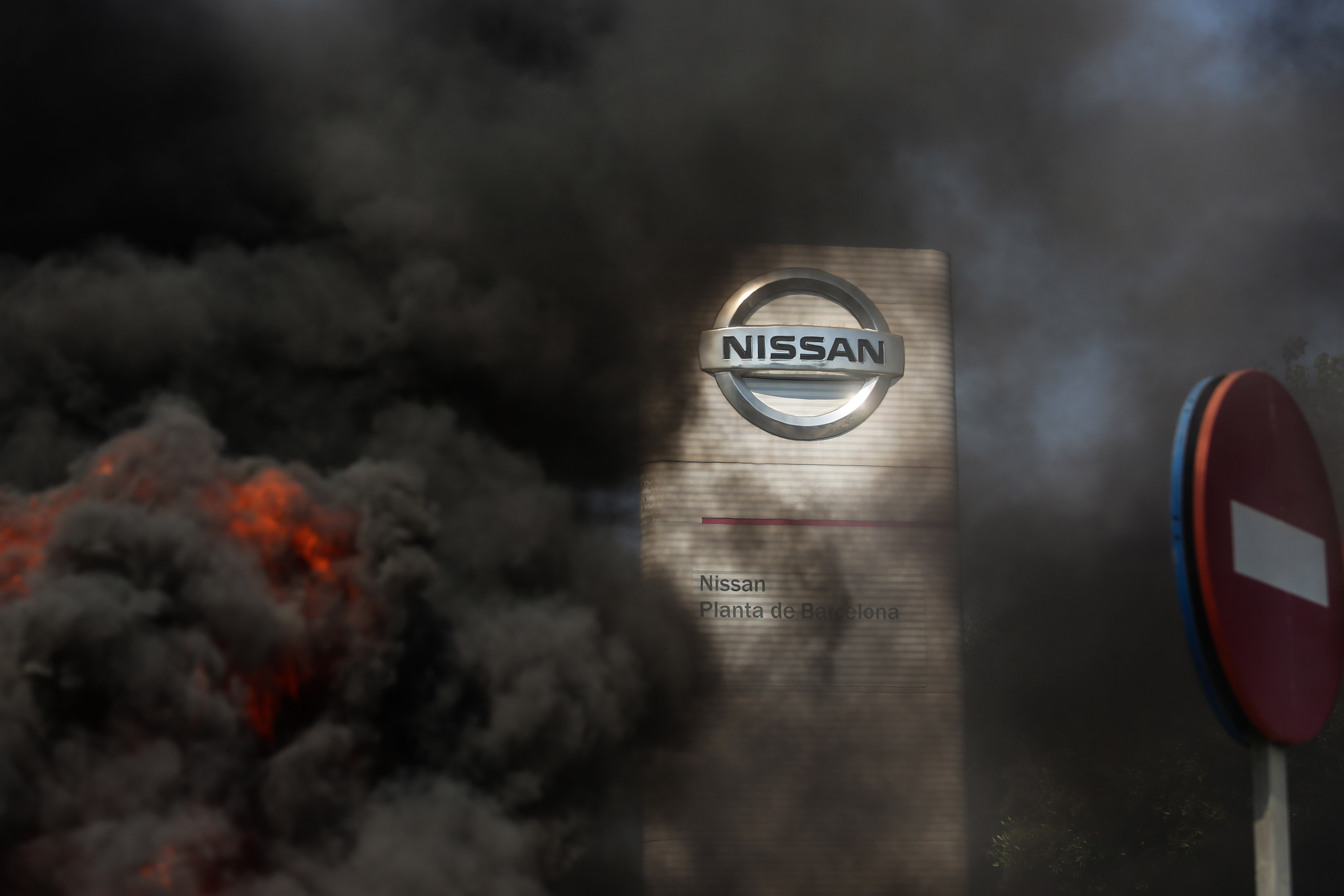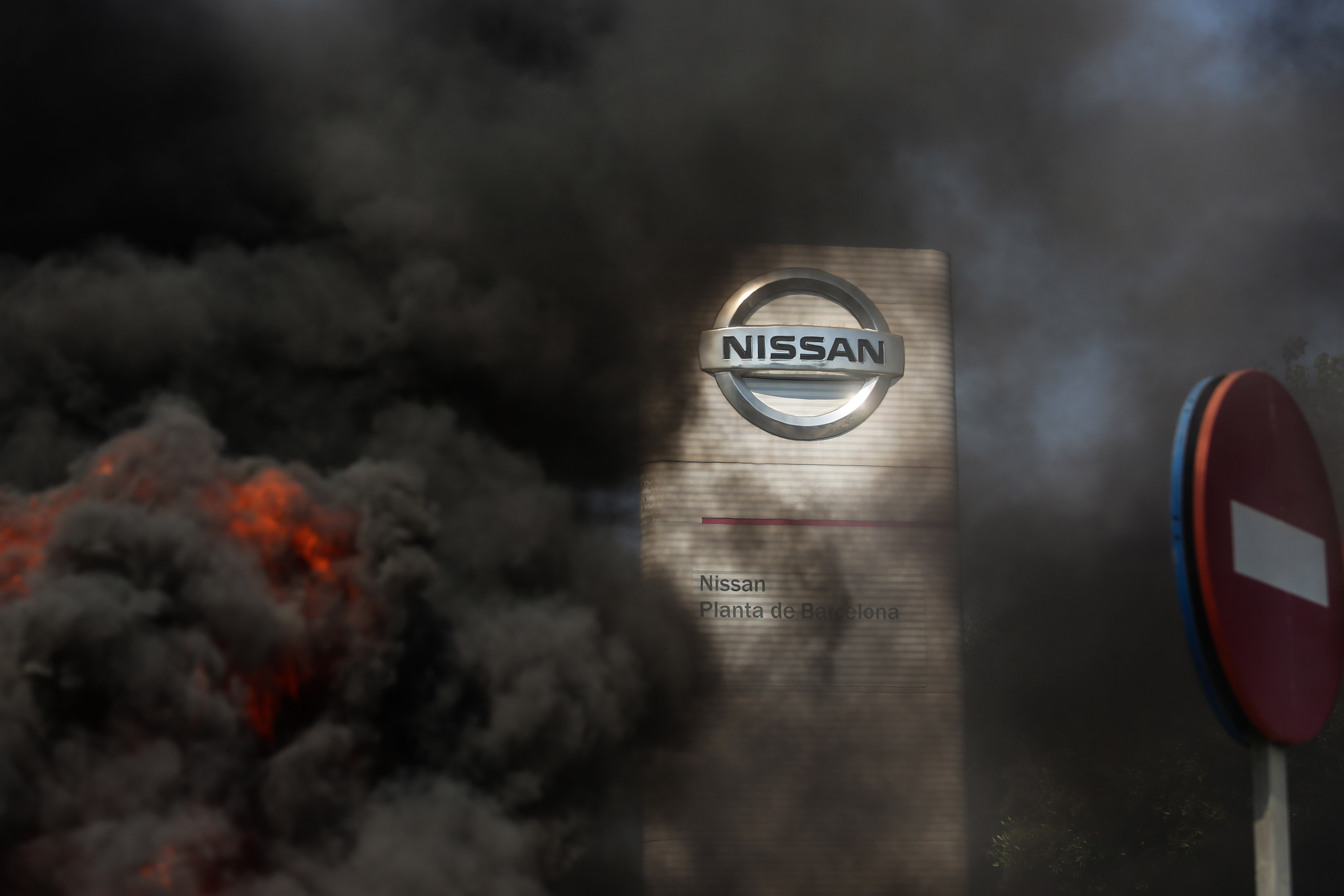 Nissan Motor has decided to close its factory in Spain's Barcelona from December, resulting in the loss of about 3,000 jobs as part of a worldwide restructuring plan. As demonstrators protested outside the company's factory against the closure, they burnt tires which caused smoke.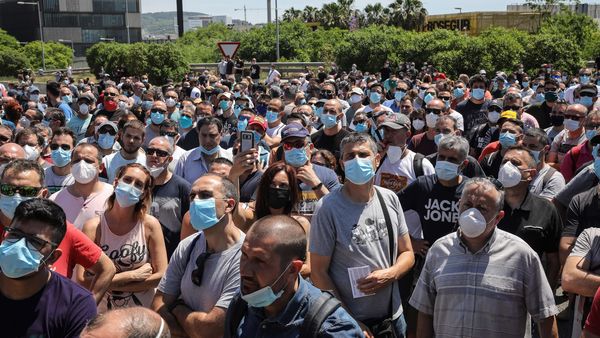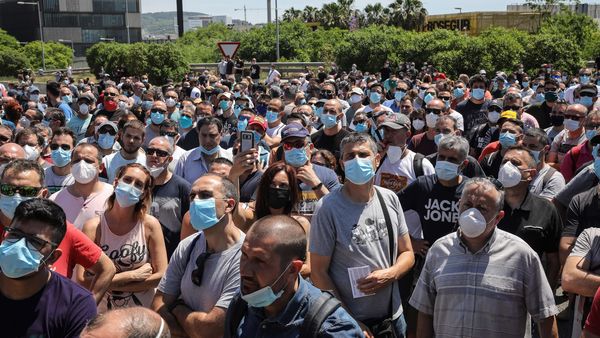 Thousands of masked workers gathered around Nissan's Barcelona factory and blocked the area surrounding it while shouting "war". The company's decision to close the plant is a blow for Spain at a time when unemployment is increasing.
Demonstrators climbed over a barrier to block the Ronda del Litoral highway following a protest outside Nissan's Barcelona plant. The company's main plant in Barcelona employs about 2,400 workers with another 600 workers in several related facilities.
Nissan Magnite
18.75 kmpl | 999 cc | Manual | Petrol | 5 Person | FWD | 71 bhp | 96 Nm | 205 mm | 939 kg | 336 litres | 5 Gears | 1.0L B4D | No | 40 litres | Hrs | 750 Km | | No | Front & Rear | seconds | Kmph | 18 kmpl
₹4.99 - 10.05 Lakhs*
*Ex-showroom price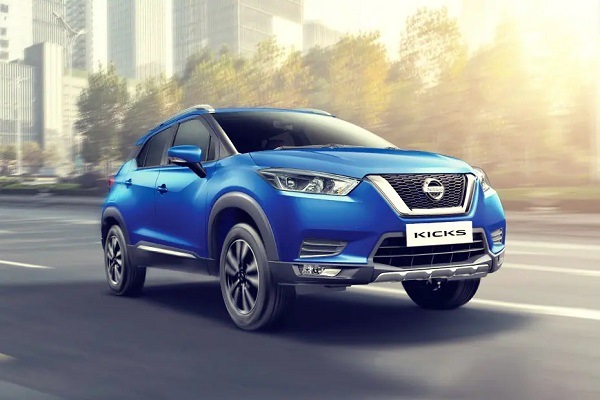 Nissan Kicks
1498 cc | Petrol | Manual | 13.9 kmpl
₹9.5 - 14.65 Lakhs*
*Ex-showroom price
Nissan Gt-r
3799 cc | Petrol | Automatic (DCT) | 8.47 kmpl
₹2.12 Cr*
*Ex-showroom price
Renault Kiger
999 cc | Petrol | Manual
₹5.45 - 10.09 Lakhs*
*Ex-showroom price
Mahindra Kuv100 Nxt
1198 cc | Petrol | Manual
₹5.66 - 8.13 Lakhs*
*Ex-showroom price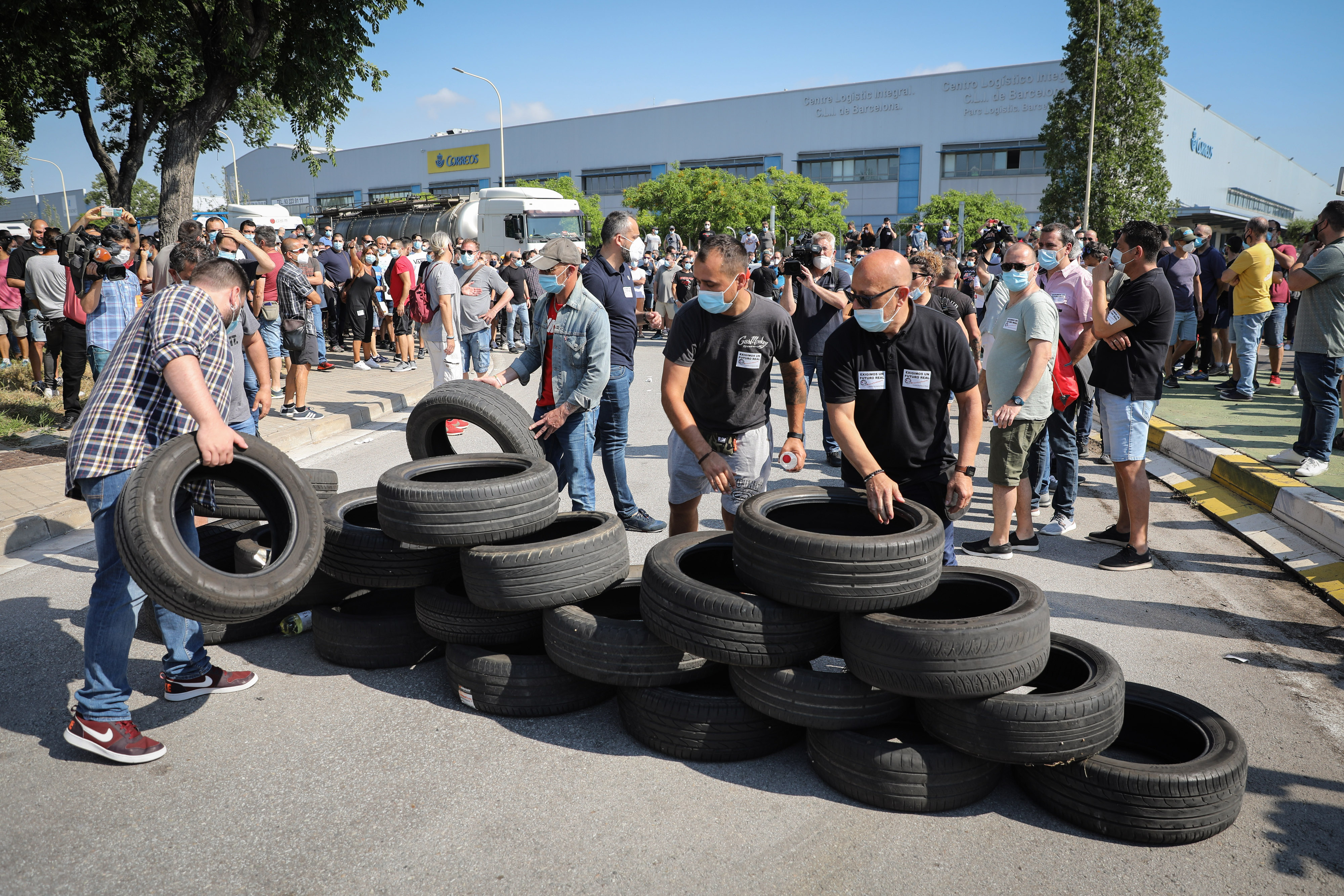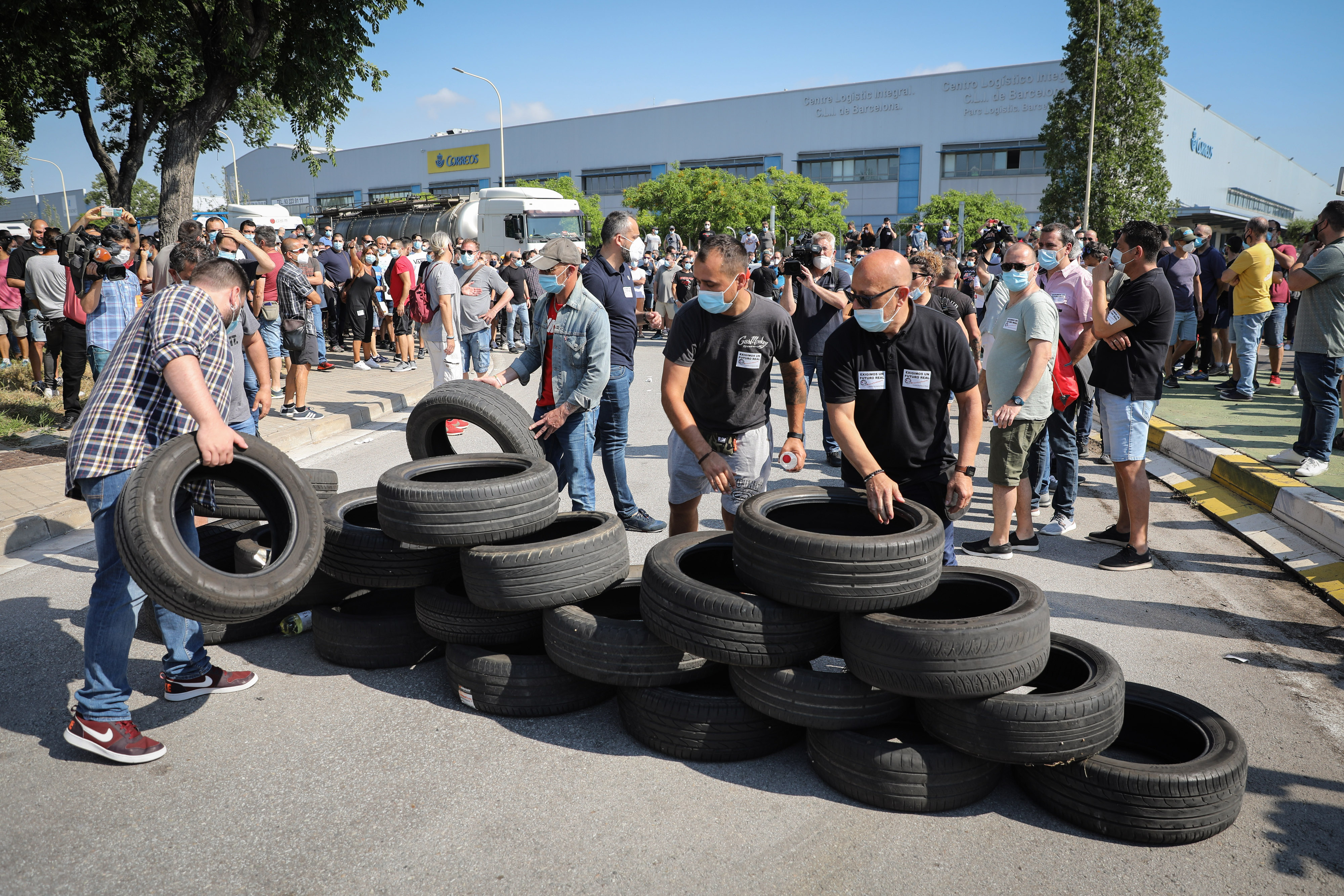 Nissan workers built a blockade with automobile tyres during the demonstration against Barcelona plant closure. A trade union member said that they will continue to fight to seek to reverse the situation caused by the company's decision.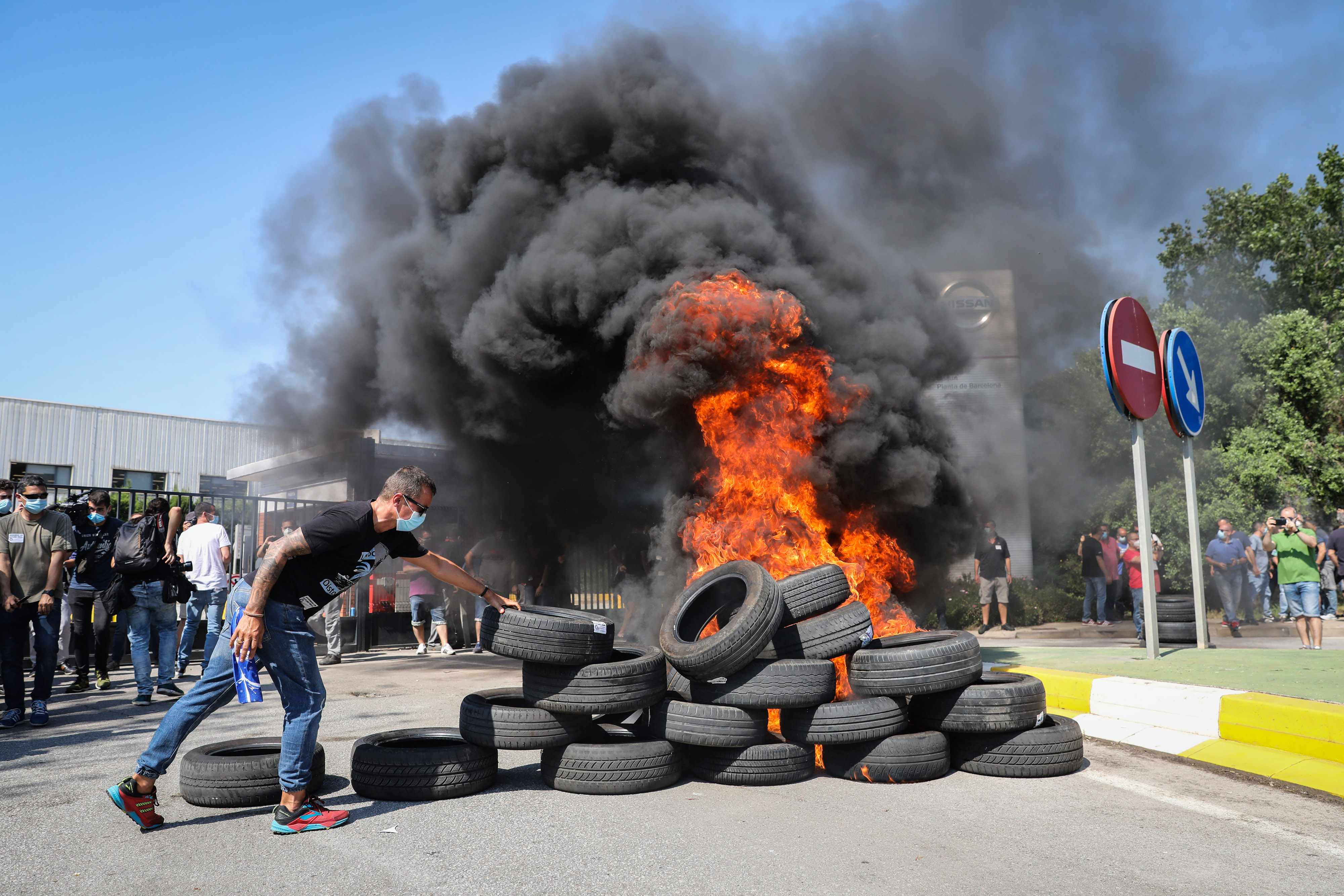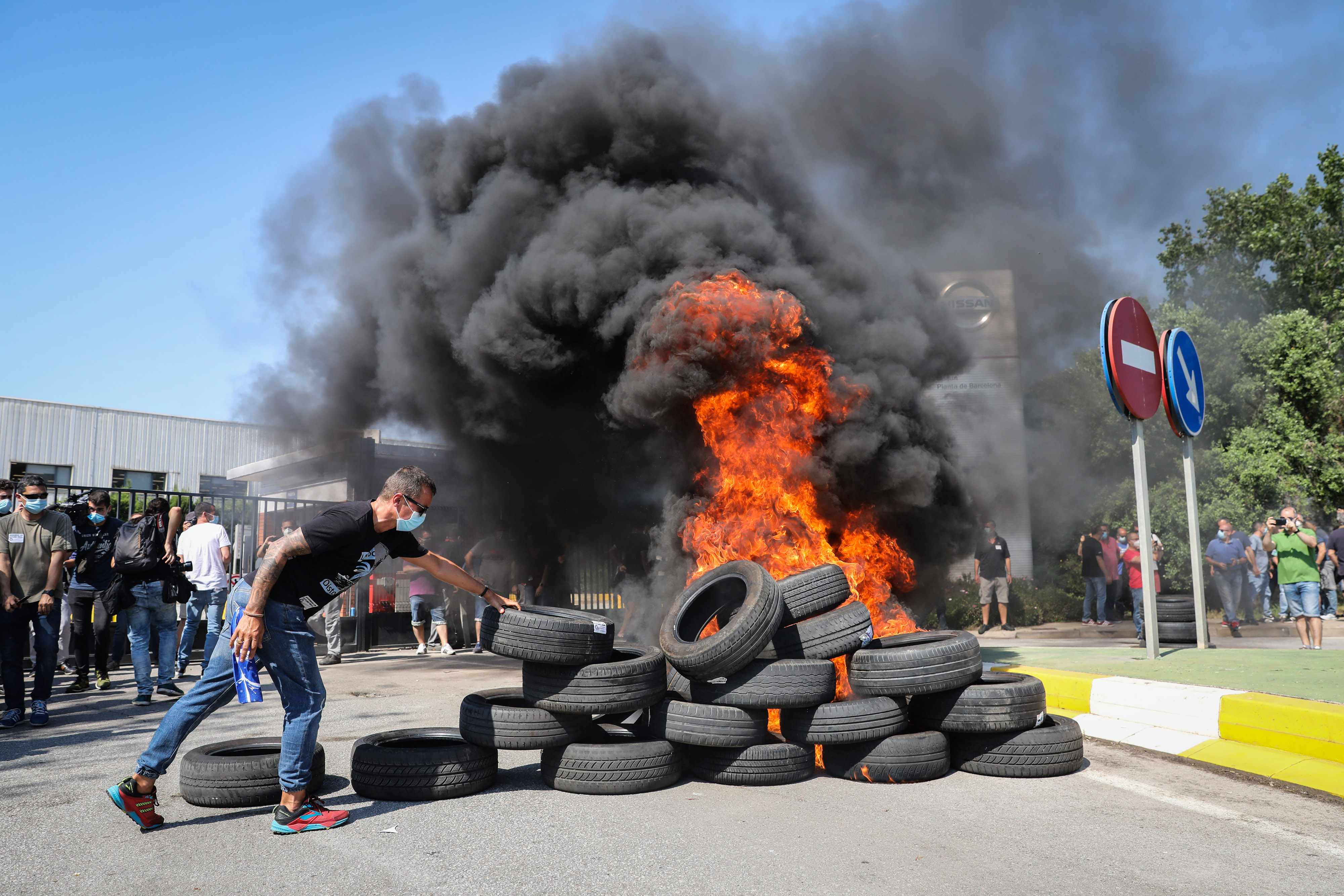 Demonstrators set fire to tyres outside Nissan plant in Barcelona to show their anger over the company's decision to close the plant.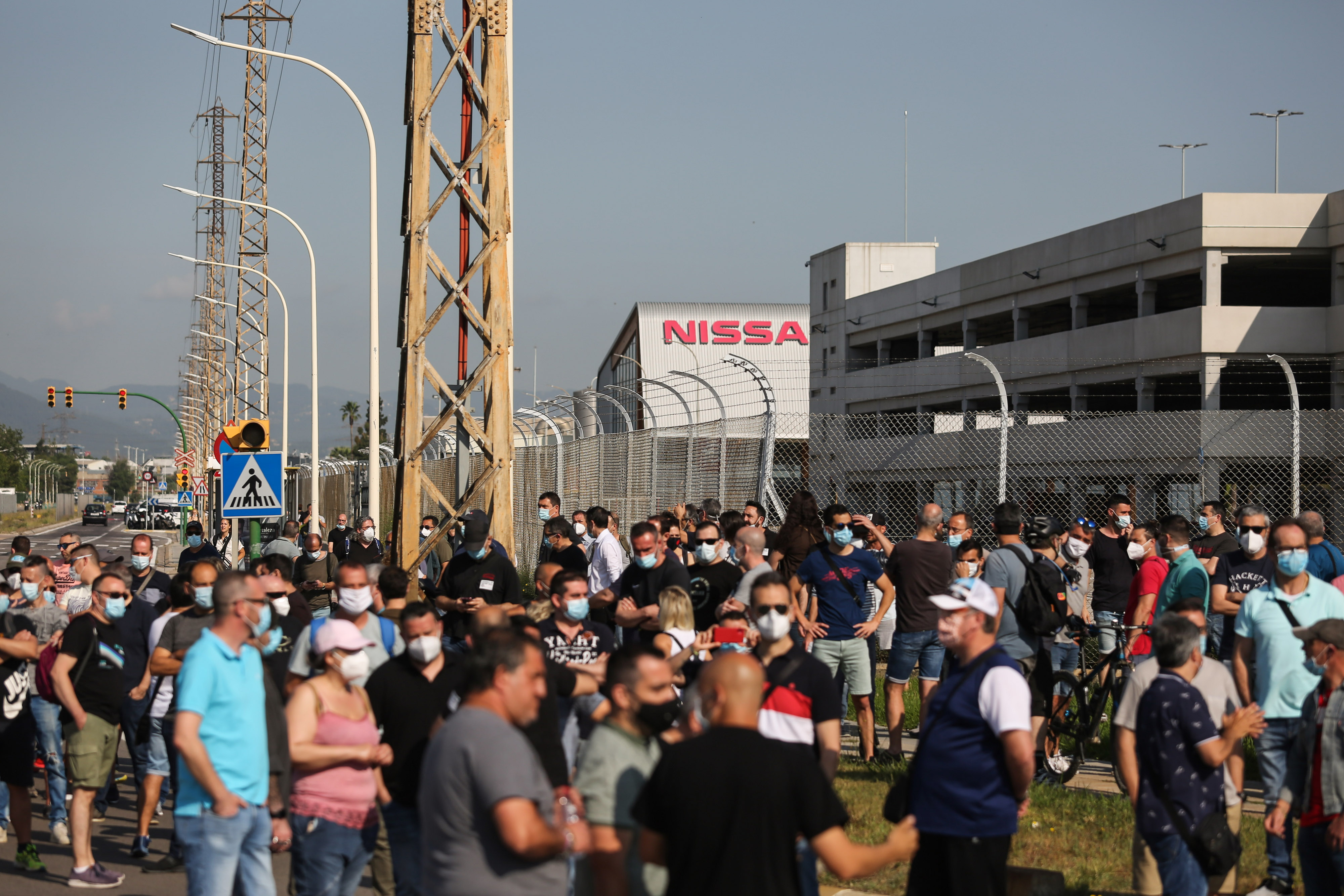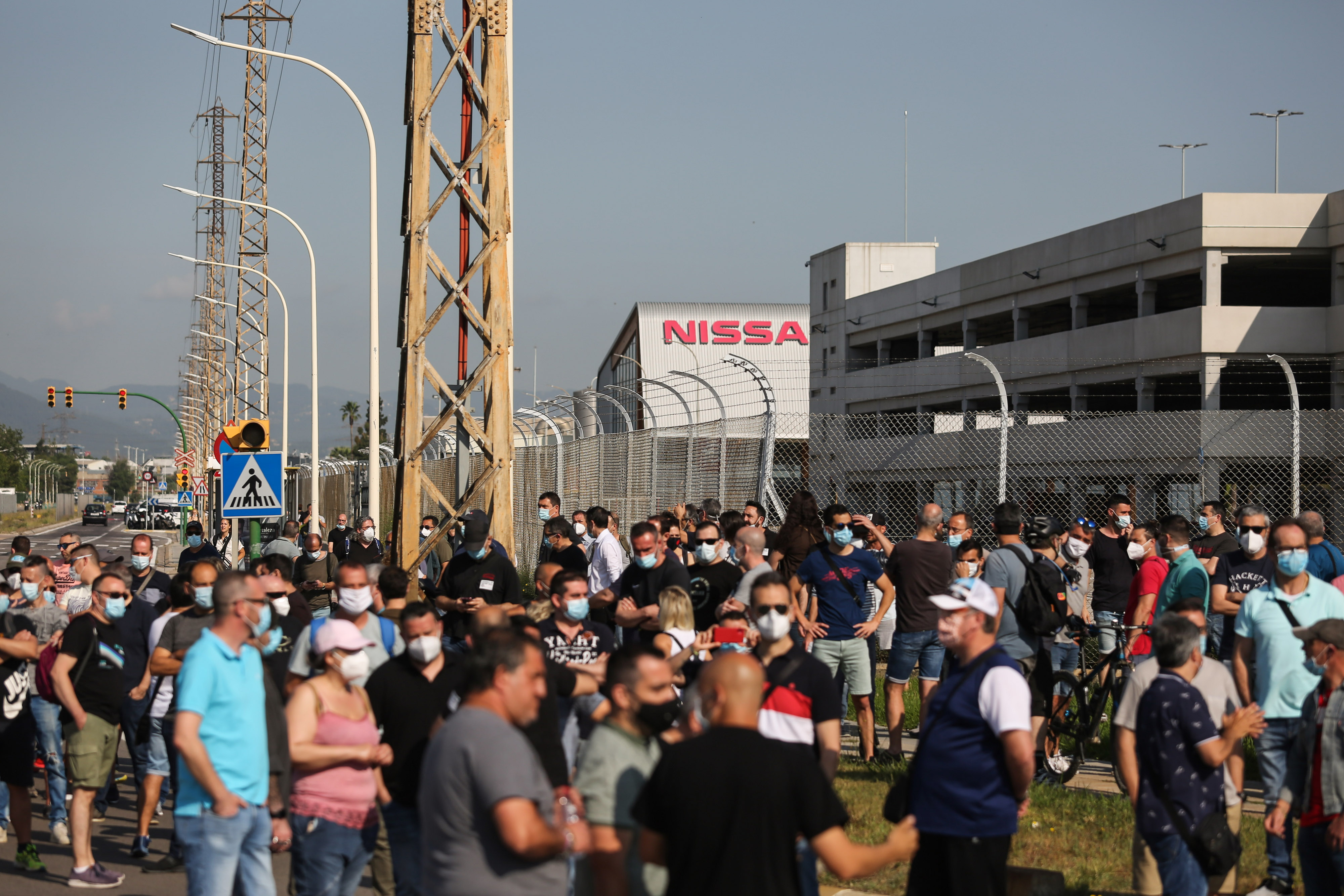 Nissan's Barcelona plant has been operating since the 1980s and mainly produces electric vans and pickup trucks. It is the company's main European plant after one in Sunderland, England.
Nissan has said it would slash its production capacity by a fifth to help reduce its fixed costs by 300 billion yen ($2.8 billion) as it looks to become smaller and more cost-efficient after posting its first loss in 11 years.
First Published Date:
29 May 2020, 11:10 AM IST
NEXT ARTICLE BEGINS