Ather announces upgrade program for Gen 1 450 owners: Buy Gen 3 at
₹

80,000

Ather Energy has rolled out a new upgrade program for Gen 1 450 scooter owners to upgrade to the latest generation 450X electric scooter. The new program will allow owners with vehicles older than three years to exchange their 450 Gen 1 for the new 450X Gen 3 at just ₹80,000 (ex-showroom).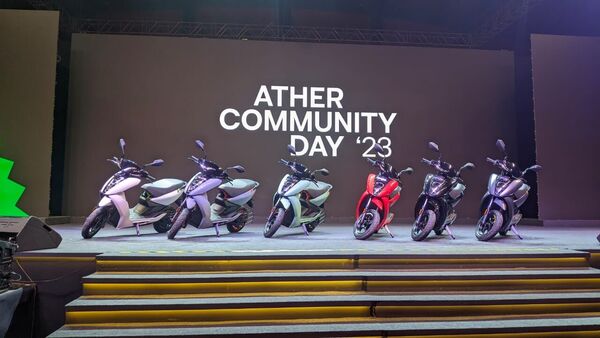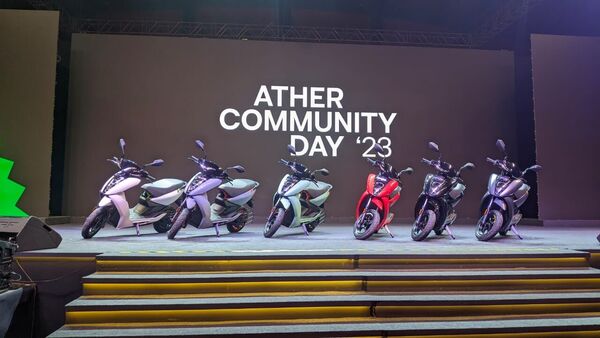 The 2023 Ather 450X can be bought by Ather 450 Gen 1 owners for just ₹80,000 under new upgrade program
Ather Energy announced the new program at its latest Community Day along with several other upgrades for the 450X Gen 3. The company has also rolled out an additional ₹10,000 discount for its first 1,000 450 customers who will be able to buy the 2023 450X Gen 3 at an effective price of ₹70,000. Meanwhile, customers with a less than three-year-old 450 e-scooter can upgrade to the 450X Gen 3 for ₹90,000, which drops to ₹80,000 (all prices are ex-showroom) with the early-bird discount. The discount can only be availed till March 2023. That's nearly half the value of a brand new Ather 450X Gen 3. The e-scooter is priced from ₹1.37 lakh for the 450 Plus, going up to ₹1.60 lakh for the 450X (ex-showroom Delhi).
Also Read : Ather 450X gets 4 new colours, software updates & new seat; check details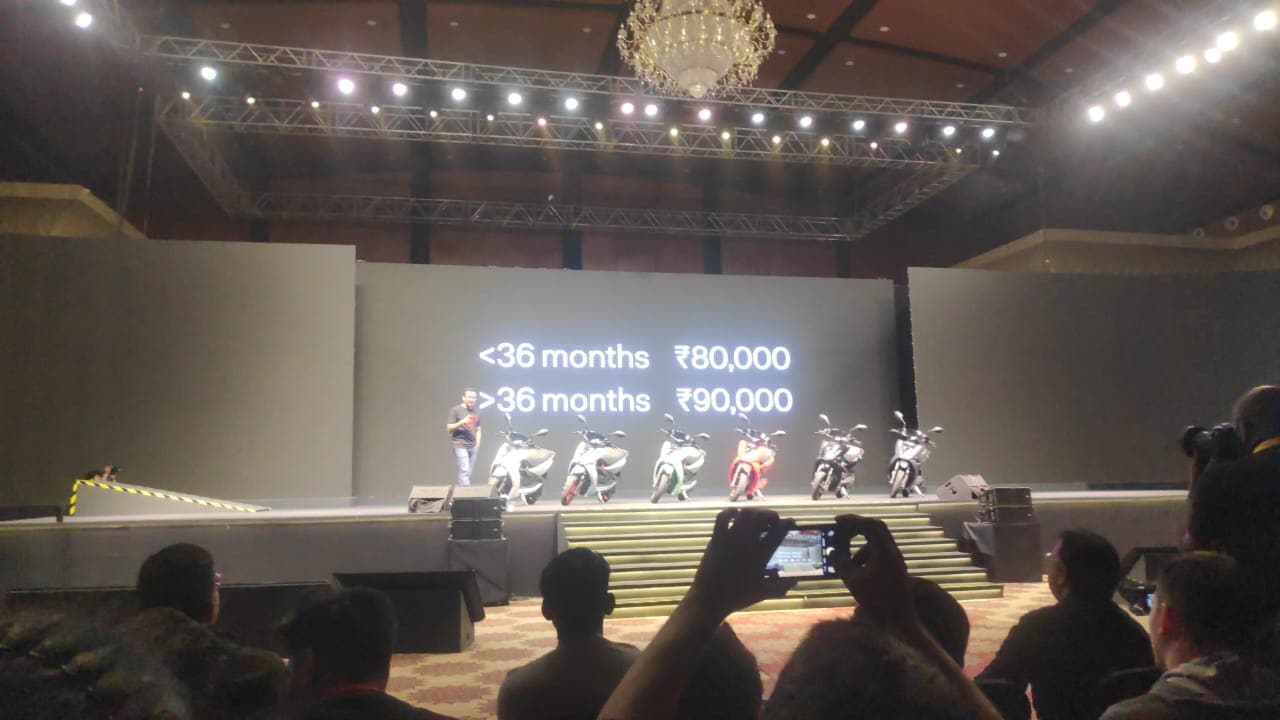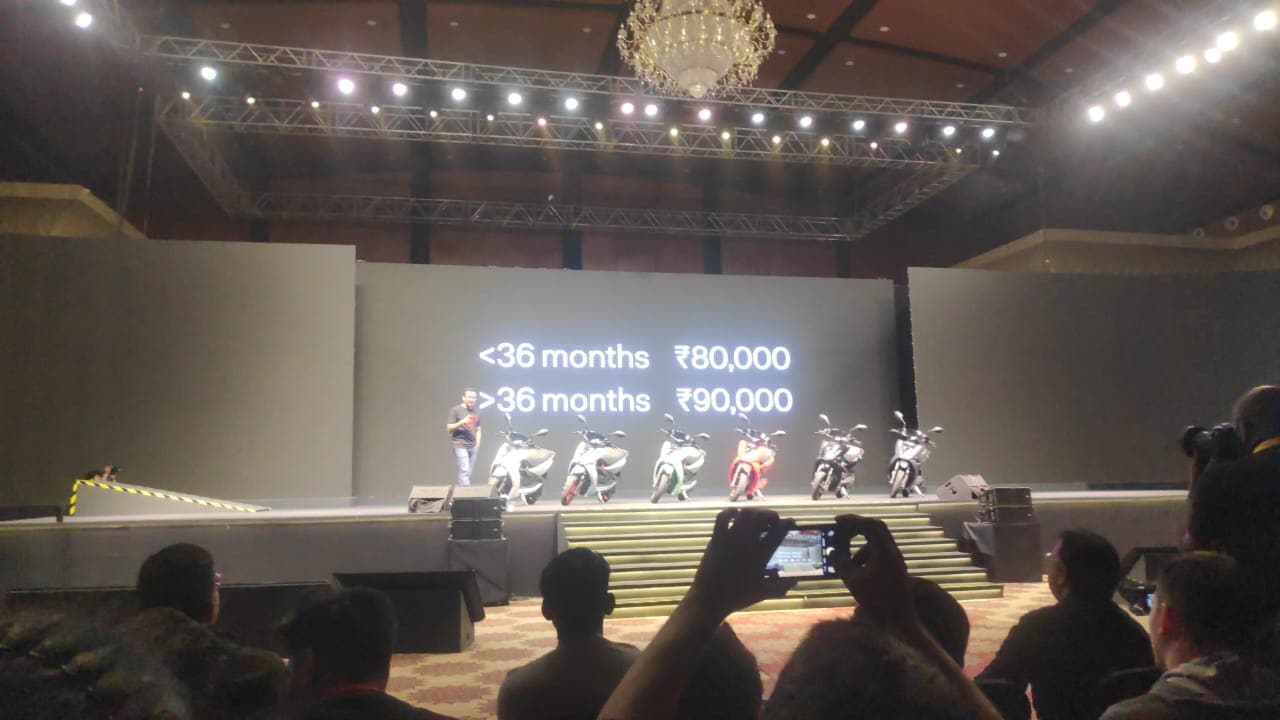 Ather 450 Gen 1 owners with vehicles older than 3 years can buy the 450X Gen 3 for
₹
80,000 while those with scooters less than 3 years old can buy it for
₹
90,000
Speaking at the launch event, Tarun Mehta, co-founder and CEO - Ather Energy, said, "Owners get a high residual value of about ₹75,000-90,000 on the first generation 450 despite three to four years after purchase."
The company wants more of its owners to transition to the latest generation 450X that gets better hardware and is easily compatible with the bulk of changes rolled out via OTA updates or accessories. Mehta also explained that not all accessories and new components are backwards compatible, which means they cannot be retrofitted on the Gen 1 scooters.
Ather Energy made a slew of announcements at its Community Day that includes new colours, the AtherStack 5.0 with software and firmware changes, new and more ergonomically sound seat, a reworked user interface, new merchandise and accessories. Ather also rolled out the Battery Protect extended warranty that brings the total coverage to 5 years/60,000 km (3+2 coverage) at ₹6,999. The brand operates out of 89 experience centres in 70 cities and has installed over 850 fast chargers across the country.
First Published Date:
07 Jan 2023, 17:03 PM IST
NEXT ARTICLE BEGINS

Shop Now