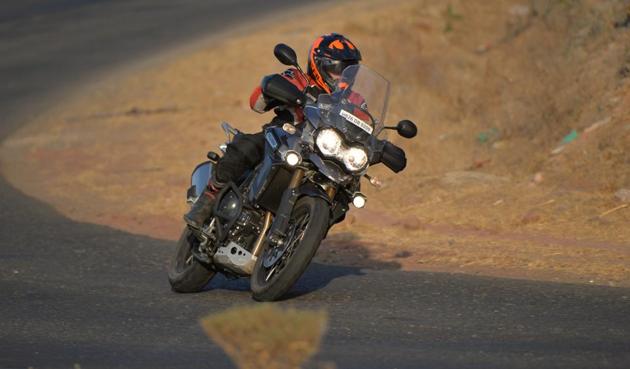 Triumph Tiger 1200 Explorer XC review: Ride this Triumph across continents
4 min read

.

Updated: 18 Apr 2017, 12:04 PM IST

The Triumph Tiger 1200 Explorer XC has been around since 2014; India missed out on the updated 2016 version, and the 2017 version isn't here yet. So can the outdated Triumph take on the latest beasts like the Ducati Multistrada 1200 Enduro and the BMW R1200 GS Adventure?

Off late, Adventure tourers have started to gather a lot of popularity, with riders finally starting to grasp the practicality and versatility of this genre of motorcycles. A classic example of a motorcycle from this segment is the Triumph Tiger 1200 Explorer XC (cross-country). Now, this bike has been around since 2014; India missed out on the updated 2016 version, and the 2017 version isn't here yet.
Trending Cars
Maruti Suzuki baleno
1197 cc | Petrol | Manual
Maruti Suzuki ertiga
1462 cc | Petrol | Manual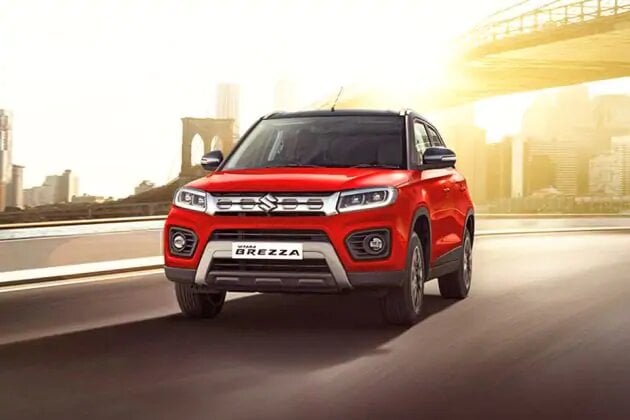 Maruti Suzuki vitara-brezza
1462 cc | Petrol | Manual
So it may seem a bit under-equipped in terms of features. But how well does it do what it's supposed to do best?
Let's face it, the Tiger Explorer is one menacing looking motorcycle, which, with its large frame, and dual headlights exudes a sense of purpose that an adventure motorcycle should. The upswept, rugged jawline really adds to the whole predatory appeal of the Explorer. It gets a tall, manually adjustable windscreen that is a bit difficult to operate. There are two knobs on either side of the fairing that need to be loosened before you can adjust the height; so adjusting the screen on the go will be a task close to impossible.
Sitting just behind the windscreen is an LCD instrument cluster that uses handlebar-mounted switches with the up/down scroll facility. Navigating through its menu, though, is a bit of a task and can only be done at a standstill.
The aggressive radiator shrouds then flow into an angular well-chiselled 20-litre tank. The seat on the Explorer is nice and comfortable and should do well in placating its rider when covering massive distances. Although still on the taller side, for a large adventure motorcycle, this is a rather inviting seat height, and moving the motorcycle during parking drills shouldn't be too much of an issue. The pillion seat is a well-cushioned wide one, which should also be rather comfortable, should you choose to take a pillion along.
As mentioned earlier, this 2014 version of the Explorer is a bit dated in terms of features and equipment when compared to the likes of other prime adventure tourers like the Ducati Multistrada 1200 Enduro and the BMW R1200 GS Adventure. If you're not a big fan of electronic aids while riding, this could definitely work in your favour. You do get a three-stage traction control (off, 1 and 2) and switchable ABS, but that's about it.
The Explorer comes equipped with a manually adjustable 46mm inverted front fork and a monoshock, both from KYB. It also gets ultra-durable spoked wheels - 19-inchers up front, and 17-inchers at the rear - which come wrapped in tubeless tyres.
The heart and soul of this Tiger, however, is its motor. The fuel-injected, in-line, three-cylinder, 1,213cc engine makes 137 hp and 121 Nm of pulling power, all of which is channelled to the rear wheel via a shaft-drive. The shaft-drive is not just more durable than conventional chain-belts, it also curbs the amount of power loss significantly. This results in an extremely sharp throttle response that's great for the road. But couple this up with the absence of power modes and it can complicate things a bit when riding in the dirt.
It gets dual 305mm discs at the front and a 282mm one at the rear. The brakes feel strong and the ABS kicks in cleanly and doesn't give you the sort of jerks that are associated with ABS systems.
The Tiger 1200 Explorer XC is a vehemently large motorcycle. But once you get astride this beast, it's really not as intimidating as it appears. At the lower 837mm setting, the seat isn't really that tall. I'm about 5 feet 10 inches and my feet were sitting flat on the ground, which is a definite bonus when moving such a large motorcycle around with the engine off. Once you get a move on, the seat feels extremely comfortable and well cushioned. The wide handlebars do feel like a bit of a stretch thanks to the long tank. But once you get accustomed to this, you could ride for hours at triple-digit speeds.
The motor feels just brilliant when cruising along the highway, with the inline triple providing you with a pretty affable soundtrack. There's ample pulling power across the revs, and the bike doesn't hesitate even when pulling from as low as 25kph in third gear. This, of course, means you don't have to work the six-speed gearbox too much. When you push the motorcycle, you'll notice that it's at cruising speeds where the bike feels strongest, but power tapers off at higher revs. That said, this is a very useable motor.
Despite the Explorer being an absolutely brilliant companion for the highway, its off-road credentials are a bit more subdued. First, the handlebar tends to feel a bit low when in the standing position. Second, the throttle feels way too sharp for off-roading, although the traction control does iron this out considerably. Finally, this motorcycle weighs a whopping 259kg, and this weight certainly makes itself apparent when out on the dirt. So, even though the Explorer is capable of some amount of trail riding, the motorcycle and you would be the happiest out on wide open stretches of highway; it is definitely a road-biased machine.
All said and done, the Tiger 1200 Explorer XC is a genuinely likeable, rider-friendly motorcycle. It will get you across massive distances in utmost comfort, as would be expected from an apex adventure tourer. But that's just about how far it goes. It falls woefully short in terms of equipment when compared to the competition, plus it just isn't as capable as its counterparts are. And for an asking price of ₹18.75 lakh (ex-showroom, Delhi), it certainly leaves you wanting for more. The good news is that the updated 2017 Explorer will be launched here soon. So, for those of you that the extra features and electronics do matter, the extra wait might be worth it.
(In arrangement with Autocar India)