Latest car and bike news highlights: Final countdown for Auto Expo 2023
The world of automobiles is evolving at lightning quick speeds with new and updated models being offered with cutting-edge technology. Concept vehicles also seek to offer a glimpse at what the future of mobility may look like. Whether it is about thunderous engines or silent electric powertrains, whether the comfort of a four-wheeled car or the exhilaration of two-wheeled options, this is your destination for the absolute latest.
Here are all the highlights from the day - Monday, January 9: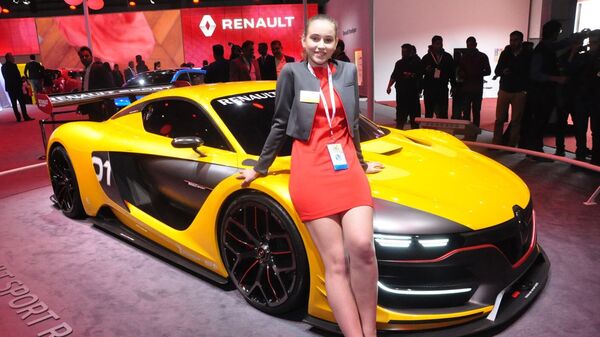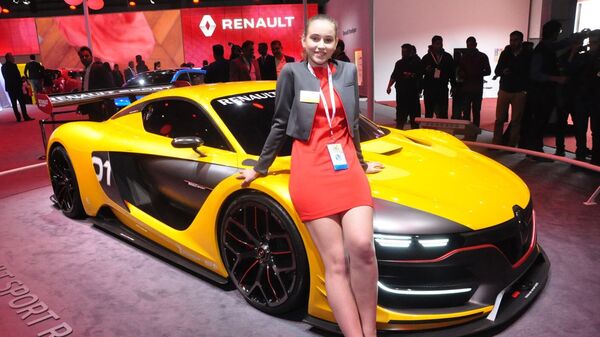 File photo from Auto Expo 2020. Image used for representational purpose.
09 Jan 2023, 06:01 PM IST
That's all from today
That's all that we have from today's edition of automotive news. Updates continue on our website and across our social media handles - Twitter, Instagram and Youtube.
Thank you for staying with us and we'll be back first thing tomorrow morning.
09 Jan 2023, 05:58 PM IST
Hyundai unveils Aura facelift
Much like Grand i10 NIOS, the Hyundai Aura too will be officially launched at the upcoming Auto Expo.


A look at the updated Hyundai Aura mid-size sedan.
09 Jan 2023, 05:54 PM IST
Hyundai unveils Grand i10 NIOS facelift
With new black radiator grille and LED DRLs at the front, the updated Grand NIOS facelift is likely to be officially launched at Auto Expo 2023.
Similar Cars
Find more Cars
09 Jan 2023, 04:44 PM IST
India hands over 75 buses to Sri Lanka for its public transport network
The Indian High Commission in Sri Lanka has stated that in all, around 500 buses will be supplied to the cash-strapped nation.
09 Jan 2023, 04:07 PM IST
CESL requests bids to rent out 3,500 EVs for five years
Convergence Energy Services Limited (CESL) informed on Monday that it has invited bids to give out 3,500 EVs on rent for five years. These bids have been invited from OEMs, leasing agencies and NBFCs for renting out electric cars with 4-watt battery packs for different and autonomous departments across 18 states and union territories.
09 Jan 2023, 03:43 PM IST
More than 2,300 vehicles penalised in Noida in one day. Know why
On Monday, over 2,300 vehicles including two-wheelers were penalised for driving on the wrong side of the lane in Noida and Greater Noida. The officials also took action against drunk drivers and the ones who violated traffic rules.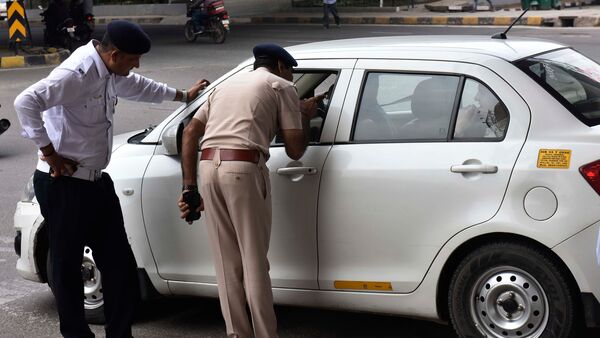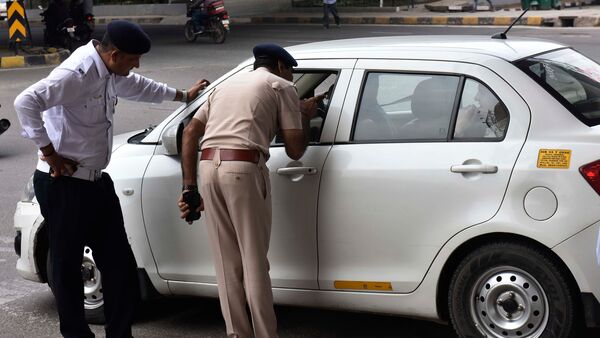 File photo used for representational purpose. (Hindustan Times)
09 Jan 2023, 02:31 PM IST
What SUVs will have an unveil at Auto Expo 2023?
SUVs are definitely going to be the talk of the town at Auto Expo 2023. From Maruti Suzuki Jimny and Baleno-based crossover model to Kia EV9, 2023 MG Hector and more, the lineup is super exciting.
09 Jan 2023, 02:29 PM IST
Top 10 cars sold in December
Maruti Suzuki continued to rule sales charts in India in the month of December with Baleno and Ertiga leading the charge. On that note, did you know Eritga CNG has a nine-month waiting period?
The other models on the top-10 list include Swift, Tata Nexon, Dzire, Brezza, Punch, Eeco and WagonR. At No. 9, Creta from Hyundai is the only non-Maruti, non-Tata model in this list.
09 Jan 2023, 01:04 PM IST
Should India get Yamaha Augur premium scooter?
Yamaha has launched a new scooter in Taiwan called the Augur, which is based on the same platform as the Yamaha Aerox 155 available in India. However, the Yamaha Augur is a more premium offering from the Japanese two-wheeler brand.
09 Jan 2023, 12:27 PM IST
Honda has released teaser sketch of its incoming SUV
Honda is finally on path to take on rivals in the mid-size SUV space.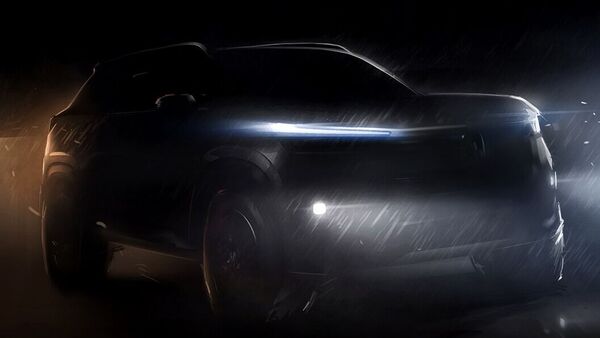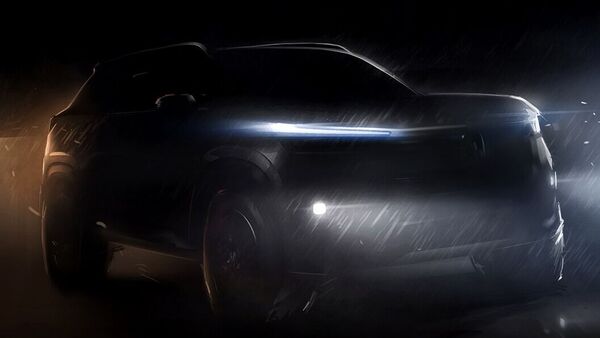 Teaser sketch of the inbound Honda SUV.
09 Jan 2023, 12:10 PM IST
Booking window for Toyota Hilux reopens
Toyota Kirloskar Motor has resumed bookings for its Hilux pickup in the country. This was briefly halted late last year with the company claiming it had received a very strong response.
09 Jan 2023, 11:49 AM IST
How important is China for Tesla?
China is the world's largest automotive market but is also the largest EV market. Little wonder then that Tesla, the world's largest EV maker, is betting big here. Over half of all Tesla units sold in 2022 were manufactured at the Tesla Shanghai plant.
Over 2,000 people are employed by Giga Shanghai. The plant manufactures two models - Tesla Model 3 and Model Y - catering to the local market as well as select global markets.
09 Jan 2023, 11:27 AM IST
Price hike announcement
MG Motor India hikes prices of all its models in the country. Gloster receives the biggest hike at up to ₹1 lakh.
09 Jan 2023, 11:15 AM IST
Mahindra Thar RWD price launch
Mahindra has driven out the RWD or Rear Wheel Drive variants of Thar at a starting price of ₹9.99 lakh (ex-showroom). The RWD Thar is available with both diesel as well as petrol engine options. The LX RWD-Petrol AT-Hard top is the top-end model at ₹13.49 lakh (ex-showroom). These prices are introductory and valid for first 10,000 bookings.
09 Jan 2023, 10:54 AM IST
Price hike announcement
Kia India has hiked prices of its entire model range - Seltos, Sonet, Carens and even EV6 - by up to ₹1 lakh. The biggest hike is on the EV6 which is now costlier by ₹60,000.
09 Jan 2023, 10:39 AM IST
India sets sight to complete 12,000 kms of national highway in FY'23
To achieve the target, the pace of construction has been increased across India, said MoRTH secretary Alka Upadhyaya. She also said that the National Highways Authority of India (NHAI) has already realised around ₹2,850 crore through Infrastructure Investment Trust (InvIT) mode in the second phase, while the third phase is in the advanced stage to realise the target by the end of the current financial year.
09 Jan 2023, 10:31 AM IST
Traffic tantrums in winter wonderland
Atal Rohtang Tunnel, which brings Lahaul and Spiti closer to those in Manali, is under a blanket of snow. It may make for a pretty picture but there is also a massive tourist rush here.
As per data from the local police department, more than 12.7 lakh vehicles crossed the tunnel last year. This is a 60 per cent rise in traffic vis-a-vis data from all of 2021.
09 Jan 2023, 10:28 AM IST
Get set. Go for Expo!
Auto Expo returns to the Indian shores after a gap of nearly three years. The last edition of the Auto Expo in India was held in the early parts of 2020 before Covid-19 pandemic struck. But it is now back and potentially back with a bang.
Starting from January 13 at Greater Noida, the Auto Expo 2023 promises to once again bring forward numerous new and updated model launches, apart from showcasing the very latest in automotive technology.
We will be at ground zero from Wednesday onwards to tell you all that you must and need to know.
09 Jan 2023, 10:15 AM IST
Have you checked out the incoming 2023 MG Hector yet?
MG Motor India will officially launch the Hector facelift at the Auto Expo. We recently got a chance to check out the model and, well, it looks fab.
The mammoth front grille and a ginormous 14-inch portrait-oriented infotainment screen are just the two of many highlights here.
09 Jan 2023, 09:51 AM IST
Exclusive: World's first self-balancing electric scooter
Mumbai-based Liger Motors will unveil what it claims to be the world's first self-balancing electric scooter at the upcoming Auto Expo 2023. While its official name will be announced at the event, here is presenting an exclusive glimpse at the product…


Liger electric scooter adopts a retro-themed style and gets modern features.
09 Jan 2023, 09:45 AM IST
Mobility on the move
Electric vehicles or EVs are continuing to make big inroads across the globe. Did you know that EVs constituted nearly 80 per cent of all car sales in Norway in all of 2022? While China remains the biggest EV market, countries like the US and Japan are also hot grounds for battery power. India too is gradually entering the scene. After all, the world's latest No. 3 auto market cannot be far behind when it comes to EVs.
First Published Date:
09 Jan 2023, 09:45 AM IST
Recommended for you
View all

Shop Now