How to refill windshield washer fluid at home: Easy tips
A clean windshield is a necessity whenever you are driving a car, as it ensures better visibility, giving you a clear view of the road ahead. However, there are tons of elements in the environment that can impact visibility by falling down on the windshield. These include grime, bugs, bird droppings etc. While they may be cleaned by applying water and wiping down, that is not always convenient and possible, especially when you are driving. Hence, modern cars come with wiper fluids that spray water on the windshield through dual jets, and the wiper does its job. This simultaneous process helps the dirt on the windshield to be cleaned easily.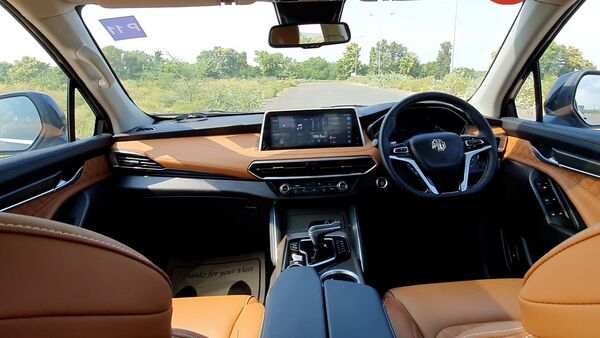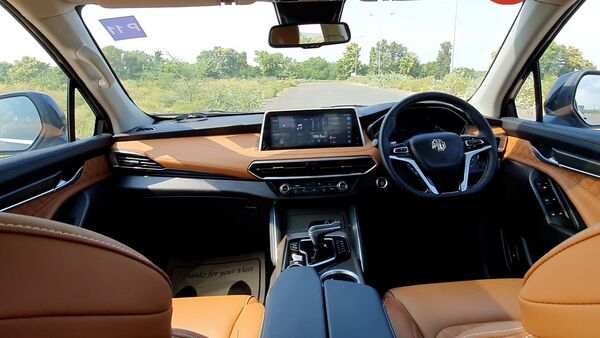 Car windshield wiper fluid can be easily refilled at home without going to the mechanic, which can save you a few bucks.
The windshield wiper fluid remains stored in a reservoir that can be refilled easily whenever the fluid reaches a low level. Usually, whenever the fluid is at a low level, a sign of low windshield wiper fluid comes at the instrument cluster, alerting the driver. Even if it is not coming and the windshield washer jets are not spraying anything whenever they are engaged, it is time to refill the reservoir. Refilling the washer fluid is a straightforward process in most vehicles. It doesn't require any tool. Just purchase new washer fluid from a local store and refill the reservoir.
Also Read : How to take care of an old car: Five essential tips
Here is how you can refill the car windshield washer fluid at home easily.
Locate windshield washer fluid reservoir
Locate the windshield washer fluid reservoir at the engine bay. It usually comes with a blue cap on it and the windshield wiper sign on it. The windshield wiper fluid reservoir may be located in a number of places depending on the manufacturing year, make and model of the car. If you face any difficulty in finding it, consult the owner's manual for guidance.
Open the cap and pour distilled water
Open the cap carefully and ensure it is not damaged. Use a funnel to pour the distilled water into the reservoir carefully. Make sure the reservoir is not overfilled. Also, make sure no debris or dirt enters the reservoir, as it may clog the fluid line to the windshield and affect the water spray on the windshield when required. Once the reservoir is filled to the required level, stop pouring liquid and close the cap.
Start the car and test the fluid sprayer
Once the fluid is poured, start the car and test the fluid sprayer. Check if the sprayer is working in a normal fashion or if there is any discrepancy. If they are working fine, then you are done and good to go.
How to refill windshield washer fluid
Step 1 :
Locate windshield washer fluid reservoir
Step 2 :
Open the cap and pour distilled water
Step 3 :
Start the car and test the fluid sprayer
First Published Date:
21 May 2023, 15:18 PM IST
Recommended for you
View all
NEXT ARTICLE BEGINS


Shop Now

55% OFF

13% OFF

73% OFF