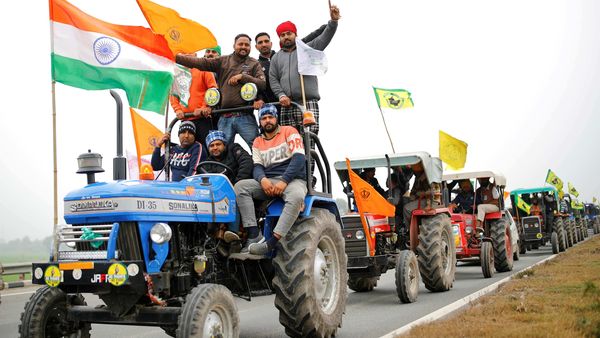 Farmers ride caravan of tractors into Delhi ahead of Republic Day
2 min read
.
Updated: 25 Jan 2021, 02:24 PM IST
India marks its founding as a republic on Tuesday with a military parade in the historic city centre, but the farmers plan their own peaceful show of strength.
Loudspeakers blared anti-government songs as the lengthy procession of vehicles rolled down National Highway 44.