How to protect your car during a thunderstorm: Life-saving tips
With the summer at its peak, thunderstorms are frequent in several parts of India. No matter how big or small they are, all thunderstorms are dangerous because they produce lightning and often bring heavy rains. Thunderstorms can be accompanied by strong wind gusts and hailstorms as well. Hence, thunderstorms should never be underestimated.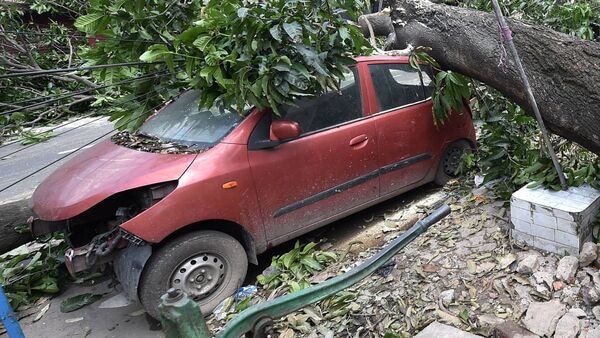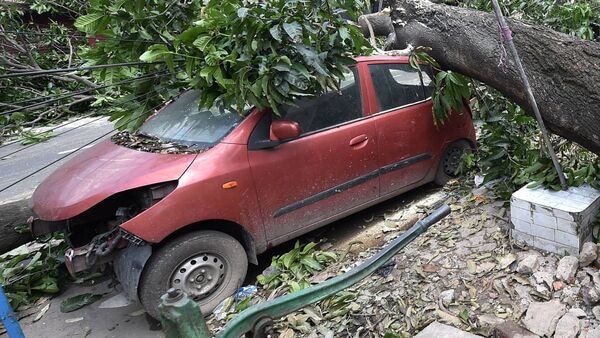 Following some easy tips can keep your car and you protected during a thunderstorm.
If you are driving on a highway and find yourself in the middle of a major thunderstorm, it is always best to slow down and find a parking spot rather than continue driving. In case of lightning strikes, a car is always a safe place to stay in if you are not driving a convertible.
Also Read : Unseasonal snowfall in Himachal: Top tips to drive in frigid condition
Here are some key tips to follow when you are driving in the middle of a thunderstorm.
Find a safe parking spot
If you find yourself in the middle of a thunderstorm, try to find a safe place where you can park your vehicle. It is always best if you can find a covered space. This will save the vehicle from flying debris due to the wind gusts. Also, during a thunderstorm, lightning strikes are common, and it is better to stay in an enclosed space rather than stay in the open.
Park with hazard lights on
Due to the high level of dust flying in the air during a thunderstorm, visibility gets lowered. Heavy rain, too, impacts visibility significantly. Hence, if you are parking your vehicle on the side of the road, park it with hazard lights on. This will allow other drivers to see your vehicle's position and avoid mishaps.
Keep windows up
During a thunderstorm, keep your windows rolled up. This will prevent the dusty air from entering the cabin and littering the car. Also, in case of heavy rain combined with wind gusts, the cabin may get drenched. In both cases, cleaning the cabin will be a tough and tiring task.
Turn off the engine
You don't know how long the thunderstorm will continue. Hence, there's no point in keeping the engine running and burning fuel. It's always best to turn off the engine while you have parked your car roadside.
Avoid parking next to a trees
Avoid parking next to trees, utility poles or other objects that may either attract lightning or fall on the vehicle if struck. The heavy wind gust makes many trees or electricity poles fall during thunderstorms. In such incidents, vehicles are often impacted. To avoid such a situation, try to park your vehicle away from trees or electricity poles.
Avoid low-lying areas
During thunderstorms, in case of heavy rains, low-lying areas can get flooded. Hence, parking in such an area is a bad idea. Always try to avoid such low-lying areas that are prone to flooding. Also, it is best to avoid parking your vehicle at the base of steep or unstable slopes.
Ho to protect your car from a thunderstorm
Step 1 :
Find a safe parking spot
Step 2 :
Park with hazard lights on
Step 4 :
Turn off the engine
Step 5 :
Avoid parking next to a trees
Step 6 :
Avoid low-lying areas
First Published Date:
16 May 2023, 11:47 AM IST
Recommended for you
View all
NEXT ARTICLE BEGINS


Shop Now

55% OFF

21% OFF

73% OFF