Unseasonal snowfall in Himachal: Top tips to drive in frigid condition
Driving in snow or winter road conditions can be challenging. India, with a huge landmass and massively variable weather conditions, experiences intense snowfall in various regions. The regions like north India, the northeastern part of the country, experience massive snowfall during winter. Even just a few days ago, earlier this week, Himachal Pradesh witnessed an unseasonal snowfall, that resulted in more than 500 vehicles being stranded between Atal Tunnel in Rohtang and Dhundi in the state due to the slippery roads. The vehicles started skidding following heavy snowfall on Monday earlier this week. Visibility, too, dropped significantly due to the snowfall.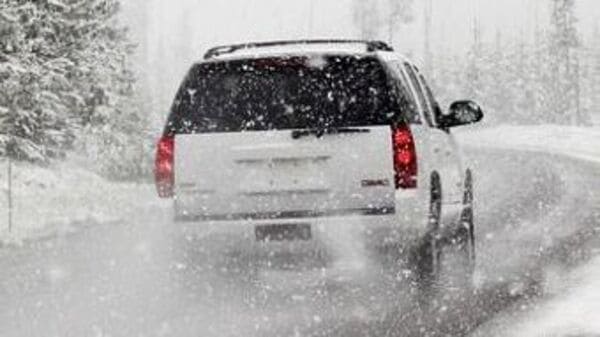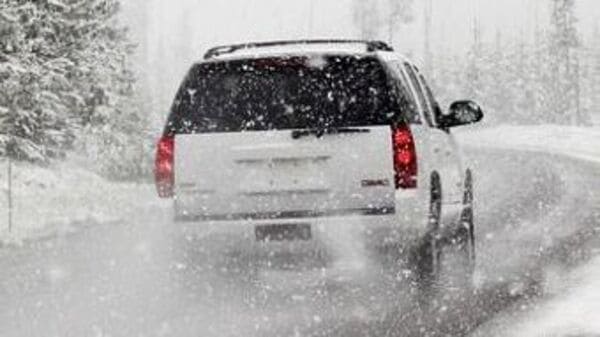 Driving in snow or winter road conditions can be challenging and dangerous if you don't pay much attention to the road and your vehicle's systems.
Overall, winter driving can be tough and challenging because of low visibility on greasy roads. Even for seasoned drivers, such weather conditions, along with heavy snowfall, can put them to test their skills. Speaking about the golden rule of driving in such frigid conditions, all the controls of your vehicle - including brakes, steering, acceleration and changing gears must be operated slowly and smoothly.
Also Read : How to take care of an old car: Five essential tips
Here are some key tips to stay safe while driving in the snow.
Keep windshield and windows defrosted
Before taking out the car, make sure the windshield and all the windows are clean to ensure the best visibility while driving. A peril of winter driving is the fogging up of windshield and windows from outside, which limits visibility and can lead to mishaps. Clean the windshield and windows inside and out. Also, for defogging the windshield and windows intake the fresh dry air by lowering the windows for a while.
Be vigilant while driving
When driving in snowfall and on icy road conditions, ensure you are aware of your surroundings and maintain an adequate distance from the vehicle in front. Remember that being vigilant is the key, and it will allow you enough time to react in case of an emergency and avoid mishaps. Always keep the control in your hand. Aim for where you want to go and not where your vehicle wants to take you. This will help you to keep the wheels pointed towards the path you want to take.
Drive slow and steady
Driving at high speeds in snowy conditions is a strict no. It's fun to push the accelerator hard, but in snowy weather conditions combined with low visibility and slippery roads, it could be fatal. Driving slowly and steadily allows you to have a better reaction and stop time. Refrain from accelerating aggressively at any cost.
Keep headlights on low beam
While driving in snowy weather, ensure your car's headlights are on a low beam. It may seem a good idea to use high beams, but it does just the opposite. High beams reflect the fog and further diminish visibility. Also, it can create discomfort for the oncoming drivers and could be dangerous as they get nearly blinded by the high-intensity light.
Always use indicators
Remember, those turn indicators on the exterior of your car are there for a good reason. While this is applicable in all weather conditions, during winter especially, use the indicators whenever turning left or right. Make sure your vehicle and your intention to change directions are visible to other drivers well ahead of taking the turn. During low visibility, engaging indicators allows the other drivers to see where your vehicle is going.
How to drive in snow
Step 1 :
Keep windshield and windows defrosted
Step 2 :
Be vigilant while driving
Step 3 :
Drive slow and steady
Step 4 :
Keep headlights on low beam
Step 5 :
Always use indicators
First Published Date:
13 May 2023, 09:08 AM IST
Recommended for you
View all
NEXT ARTICLE BEGINS


Shop Now

55% OFF

21% OFF

73% OFF