How to ensure you are buying a good used car: Five key steps
With the high inflation rate, increased preference towards personal mobility, and new car costs surging, demands for used cars are snowballing. Besides the unregulated used car market, auto manufacturers too are focusing on the used car market through their dedicated retail channels. In such a scenario, buying a used car could provide a real value-for-money deal for you, but the buyer must be cautious and follow some crucial steps to ensure that he or she gets a good value for the money being spent.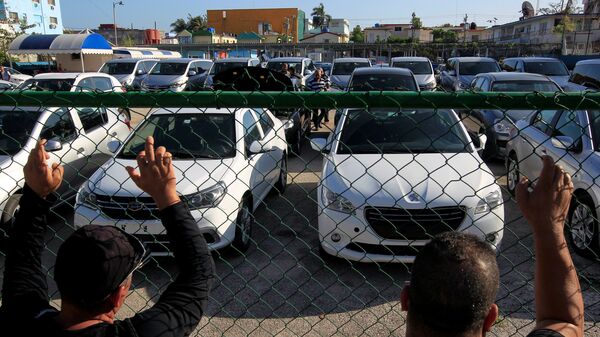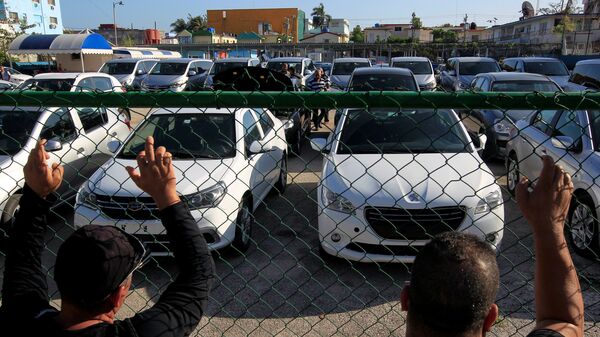 Buying a used car could be a real value-for-money deal, but the buyer must be cautious and follow some key steps to ensure he or she gets a good deal.
Some consumers buy a used car to hone their driving skills before buying a brand-new model, while some purchase pre-owned models due to budget constraints. Also, some consumers believe buying a used car is better than owning a brand-new model because a car is always a depreciating asset, no matter how expensive it is. No matter what, a car is a big ticket product, and you should opt to get the best value out of it, as you are purchasing it with your hard-earned money.
Also Read : How to know when to change brake pads: Key signs
Conducting a rigorous vehicle check becomes even more critical while purchasing a used car because of its complications. Hence, always ensure to consider the points mentioned below as a checklist while buying a used car. Here is the checklist for buying a second-hand car.
Don't give a quick judgement
You may be in a hurry to buy a car, and tons of models are available in the market. However, no matter how attractive a car is, don't immediately fall for it after you see it. Take time and explore as much as possible before zeroing in on your final purchase. Always remember the golden rule: all that glitters is not gold. Even if you find a shiny old car that visually appears in perfect condition, with fewer kilometres clocked, don't give a quick judgement in its favour.
Check the car's overall condition
Once you have zeroed in on the particular car, it is essential to get into minor details to determine the purchase decision. If you have good knowledge about the technical aspects of a car, you can examine the vehicle yourself or seek help from a trusted person who knows well about the machine. Remember, things might seem normal from the outside. However, a skilled person will be able to point out if there was a cover-up and will be able to determine the actual price it should fetch.
Examine the car thoroughly from all angles, inside out. Things might look fine at first glance, but a close inspection can reveal a different picture. Check for paint damage and rusting. Inside the cabin, examine the quality and functionality of the upholstery, music system and infotainment system, and seats for any tears or stains. Check the tyre conditions for wear and tear and wheel alignment carefully. The engine must be checked thoroughly for leaks, corrosion and cracked tubes. Also, examine the oil and transmission fluid using a dipstick.
Test drive, multiple if not one
Without a test drive, never ever make a deal while buying a car, be it a new or used one. If you are purchasing a used car, always take a test drive to assess the functionality of different components and driving conditions. If you are not satisfied with a single test drive, take multiple. Also, you can make your trusted person of knowledge take a test drive of the car. Remember, driving the car for a considerable amount of time would tell you the tale the seller won't.
Check maintenance records
Get the maintenance records of the car so that you can understand what the issues the vehicle went through are. Some car owners meticulously maintain the servicing records. They keep the receipts filed, and dates noted. On the other hand, some are not that organised regarding keeping records. No matter what, it is very essential for you to check the history of the car before you buy it.
Check registration certificate
Always check and verify the authenticity of the vehicle's registration certificate before finalising the deal. The RC will have the owner's name and the car's details like engine and chassis number. Also, ensure the RC is original. If it is a duplicate one, it will be marked as DRC. In that case, talk to the seller about the DRC status and check where it was registered. Before you make the purchase, your name should appear on the vehicle's RC.
Also, check the documents like the original purchase invoice, insurance, road tax receipt, and pollution certificate. Remember that the Form 35 and the financing company's NOC are also crucial. Apart from that, any modification to the engine's displacement or a change in the colour of the vehicle needs to be specified in the registration certificate.
How to ensure you are buying a good used car
Step 1 :
Don't give a quick judgement
Step 2 :
Check the car's overall condition
Step 3 :
Test drive, multiple if not one
Step 4 :
Check maintenance records
Step 5 :
Check registration certificate
First Published Date:
20 Mar 2023, 13:55 PM IST
Recommended for you
View all
NEXT ARTICLE BEGINS


Shop Now

55% OFF

21% OFF

73% OFF