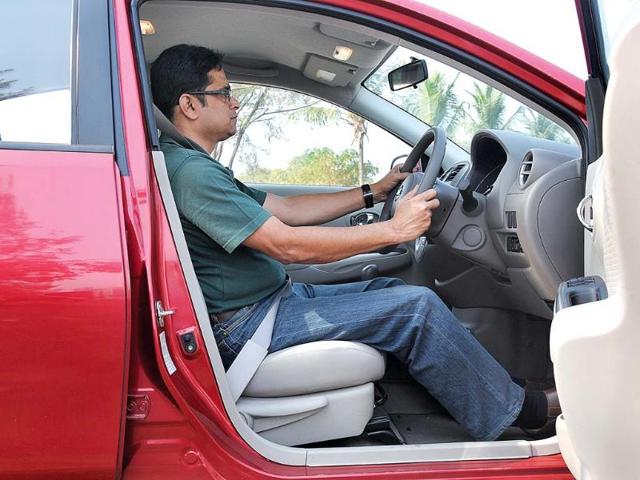 Pick the right car
6 min read

.

Updated: 05 Dec 2012, 12:51 PM IST

Before you go out and buy a car for yourself, stop and think about whether you are buying the right car. Most buyers make the mistake of not doing their homework before taking the plunge.

Our definitive step-by-step guide to determine the right car for your needs

Before you go out and buy a car for yourself, stop and think about whether you are buying the right car. Most buyers make the mistake of not doing their homework before taking the plunge.
Similar Cars
Decisions are sometimes based on word of mouth, not knowing one's own needs and may even be a result of 'keeping up with the Joneses'. Buying a car which is not going to fulfill its intended purpose is of no use and may even leave you short changed in the long run.
We get asked this question a lot. What car should I buy? While most cars in a given segment are more or less the same, the confusion is caused by the number of options that are available today. We have attempted to solve this perennial problem in a simplified manner which will hold as true for a hatchback as it will for a luxury saloon.
Money Matters
This is the most important aspect of buying a car. People start looking at different cars without knowing how much money they will be spending on buying one and then end up getting confused. First and foremost you have to decide on the amount of money you are willing to spend on a car. For every increment of approximately twenty thousand rupees you can get a different variant/car model in the hatchback space. The same is true for a few lakhs in the luxury segment. Decide how much you are willing to spend and then stick to it. It's easy to get swayed by the smooth talk of the sales representative at the dealership into spending more than you planned on a supposedly better car. Remember the more you spend, the bigger his cut is. Always begin with the lowest maximum, but don't forget that the cushion of an increase can help you get a better car best suited to your needs in terms of equipment. Also, decide on how much you can stretch the budget, if required, and not more.
Body style
Next is the size and body style. Choosing the body style depends on how much space you want and the kind of use the car will be put through. For example, a saloon will be much more fun to drive around than an SUV. Just as with saloons, SUVs and MUVs are also available in the luxury segment these days; the only difference is that they cost a lot more.
A hatchback is perfect for city driving thanks to its compact dimensions and is best suited for small families. A saloon is usually bigger and more comfortable than a hatch and can also carry more luggage. People carriers or MPVs are great for tour operators and large families and are also great for highway driving and long trips. SUVs are big in size, imposing to look
at and, more often than not, difficult to pilot in urban traffic. They however are spacious, comfortable and usually capable off-road if equipped with 4WD.
Look through all the manufacturers' line-ups in the buyer's guide at the end of this issue for an exhaustive listing of cars. Pick out the cars that fit within your budget, body style and space requirements.
Fuel-efficiency
Now that you know what kind of car you want to buy, it's time to decide how important fuel-efficiency is to you, since this is what will determine your running costs. These days a lot of cars come with two or more engine options; like for example the Volkswagen Polo, which is available with both 1.2-litre and 1.6-litre petrol engines. A smaller engine is inherently more fuel-efficient than a bigger engine and hence the smaller 1.2 is more for the cost-conscious while the 1.6 is for those who don't mind higher
fuel bills.
Diesel engines are even more fuel-efficient than their petrol cousins and, with lower fuel costs, translate into better savings. Diesels also tend to cost more to buy and if you are covering more than 100km a day it makes more sense to spend more and buy a diesel. However, if your daily running is not too much, a
fuel-efficient petrol car may be a better option since it may be cheaper to buy. Our buyer's guide also mentions the real-world fuel efficiency figures of all the cars and will help you make an informed choice.
The gearbox the car comes with also impacts the fuel-efficiency. A manual gearbox is common on most cars and aids efficiency, while an automatic gearbox is usually less so, but provides ease of driving in the maddening city traffic.
Be careful in picking the right gearbox. Once all this is decided, you may still have a number of cars on your list.
Living with it
A cheaper car to buy is usually cheaper to run and maintain as well. Older-generation cars too are usually cheaper to buy and run as they have neared the end of their life cycle and manufacturers are willing to price them and their spares relatively cheaply. The Hyundai Santro will be cheaper to maintain as compared to an i10. If maintenance costs matter highly, you may want to consider those cars that are being offered with maintenance offers like three-year service packages. A word of caution, though; a modern car is safer than an older generation car as it adheres to more current safety standards. Then there are maintenance and service offers that manufacturers give away when you buy from them. Extended warranty and maintenance packages may sound like a ploy to take your money but they can come in handy if the car suffers a major fault after delivery.
Equipment
Now that you have decided on the car, engine and gearbox option etc, what we would recommend is buying the highest possible trim level for the amount of money you have. For a start you get a safer car thanks to equipment like ABS and airbags. These have been available even on hatchbacks for quite some time, but usually only on the higher trim levels. For example, the Swift ZXi offers you airbags and ABS while they are absent on the LXi. So you would be safer buying the higher trim in case of an accident.
On high-end cars, such safety features are a given. This is because they are made for international markets and meet international safety standards. Here almost all trim levels get some safety equipment, though again, the higher the trim, the better the safety equipment. It's also the comfort and convenience options like a panoramic sunroof, entertainment system, navigation system and more that determine the final cost of the vehicle.
If however you crave for equipment and can't really stretch your budget much, consider buying aftermarket accessories, since they turn out to be much cheaper to buy and you can customise them according to your needs.
Box
Lure of the badge
What's in a name? So goes the saying. Ask a car buyer and most in our country will tell you "everything". Some brands have more 'poser' value than others which is one of the reasons why buyers flock to them. Then there is the question of brand loyalty. Owners who have had a good experience with one brand like to stick with the tried-and-tested. Obviously there are merits to this approach.
Manufacturers give loyalty bonuses to second time buyers and there are no surprises with regards to the maintenance of the car. Although one shouldn't be averse to buying from another manufacturer if its car is better suited to their needs.
People aspire to move up not only in terms of space and size but also brand. If two cars cost nearly the same, but one wears the more affluent badge than the other, its most likely that people will buy the former despite how practical or better suited it is to them.
While it's not a bad thing to move up to a more revered brand it's important to keep in mind that the maintenance and service costs will be similarly extravagant. For example, servicing a BMW is usually more expensive than a Honda.

WHATCAR? says...
Never make a buying decision without weighing all the alternatives. Always take your time and choose what's best for you.