Tesla to launch Model Y facelift codenamed Juniper: sources
Tesla is readying a production revamp of its top-selling Model Y, according to three people with knowledge of the plan. The changes to the Model Y – code-named Project Juniper at Tesla - involve the exterior and interior of the crossover electric vehicle with a target of starting production in 2024, according to two of the people, who asked not to be identified because the planning remains private.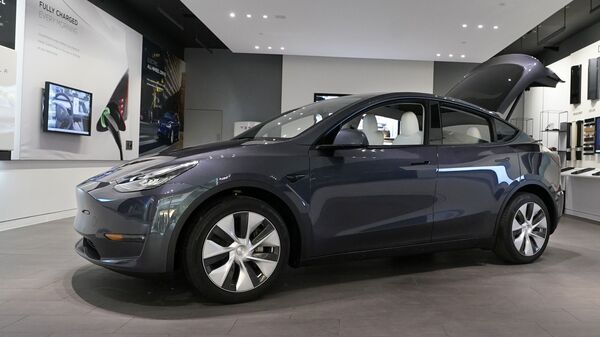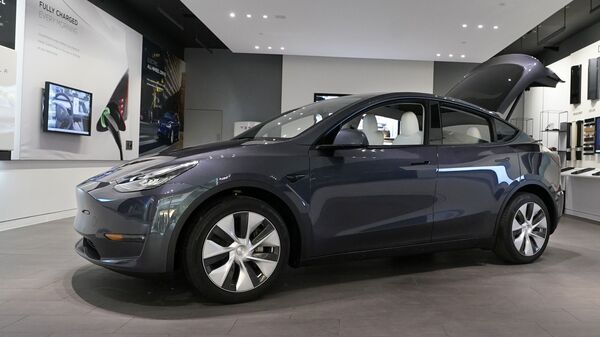 Tesla is reportedly planning to launch a facelift version of the Model Y electric crossover soon. It is expected to hit production next year.
A revamp of the Model Y would mean Tesla is on track to offer new versions of its top-selling models over the next two years, addressing pressure in markets like China and the United States for a visible reboot of its best-selling vehicles in the face of increasing options for EV buyers.
The automaker has not commented on its product strategy or any planned model changes. Tesla did not immediately comment when asked by Reuters about the plans for the Model Y, which was its best seller in California, China and Europe last year.
Also check these Cars
Find more Cars
Chief Executive Elon Musk has said he will discuss the third part of the EV maker's "Master Plan" when the company holds an investor day event later on Wednesday.
Tesla has already been working to retool its Shanghai assembly plant to prepare for a revamped version of its Model 3 sedan, a project codenamed Highland by Tesla, Reuters has reported.
The Highland version of the Model 3 is expected to go into production in Shanghai in September, according to a person with knowledge of the matter.
With Highland, Tesla is aiming to cut production costs and boost the appeal of an electric sedan that first went on sale in 2017, people involved in the project have said. There will also be changes to the exterior and powertrain performance with a focus on production efficiency, they said.
Tesla has separately asked suppliers for quotes for a revamped version of the Project Juniper version of the Model Y for exterior and interior components that would go into production next year, two of the people said.
The projected start of production is October 2024, according to one of the people.
It was not immediately clear how sweeping the revamp would be or what specific changes or improvements Tesla was looking to deliver with the new Model Y.
At the investor day event scheduled to be held at its Gigafactory in Texas on Wednesday, Tesla has said it will share details about its next-generation vehicle platforms, which Musk has said would produce a vehicle about half the cost of Tesla's current vehicle underpinings.
Tesla also said it will discuss long-term expansion plans, capital allocation and other subjects.
The leading EV maker has faced increasing competitive pressure in China, its second largest market behind the United States, even after it cut prices.
Analysts have said that is in part because it has been seen as lagging competitors in introducing new models, improved navigation or luxe interior touches that car shoppers in the world's largest EV market are seeking.
A revamp of the Model Y, first delivered to customers in 2020, would mean production and supply changes for a car now in production in all of Tesla's major hubs: the United States, China and Germany.
In contrast to legacy automakers, which have tended to make incremental model-year changes to cars before introducing an all-new version, Tesla has pressed the pace of change in its electric vehicles.
Tesla has made frequent changes to its electric vehicles through software updates and sometimes through hardware changes to add features, improve performance or reduce production costs, analysts have said.
In one example, Tesla announced on Wednesday it had made changes in the suspension system on the Model Y made in China since January to make the ride smoother, an update Tesla fans applauded on social media.
Tesla's plant near Berlin hit a new production record equivalent to annual output of over 200,000 Model Ys earlier this week, the company said. That was three weeks ahead of an internal production target reviewed by Reuters.
First Published Date:
01 Mar 2023, 14:59 PM IST
NEXT ARTICLE BEGINS


Shop Now

74% OFF

73% OFF