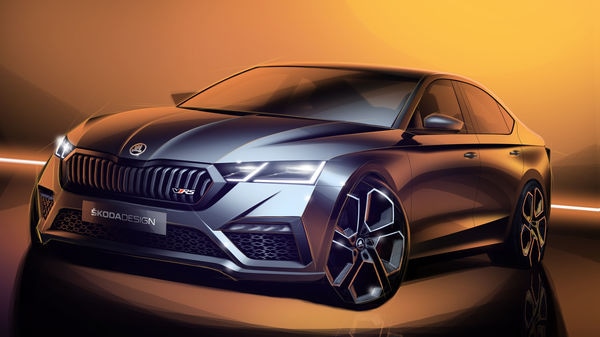 Skoda teases first sketches of the all-new 2020 Octavia RS iV
1 min read
.
Updated: 07 Feb 2020, 04:18 PM IST
Official design sketches reveal sporty range-topper for the fourth Octavia generation.

This is the first plug-in hybrid of Skoda RS model since its launch 20 years ago.
Skoda is stoking anticipation of the all-new Skoda Octavia RS iV. The Czech manufacturer has released three official exterior design sketches showing the sporty range-topper for the fourth Octavia generation, which will have its world premiere on 3 March at the Geneva Motor Show.
The sketch of the fourth generation Skoda Octavia RS came at the same time the company launched the Octavia RS 245 in India at the Auto Expo 2020.
Skoda Rapid-tsi
999 cc|Petrol|Manual
Skoda Superb
1984 cc|Petrol|Automatic (Dual Clutch)
Skoda Octavia
1984 cc|Petrol|Automatic (Dual Clutch)
The new Skoda Octavia RS iV will feature a plug-in hybrid powertrain. The car will combine a 1.4-litre TSI petrol engine with an electric motor producing a combined output of 245 PS and 400 Nm of torque. For reference, the previous generation Octavia RS 245 is powered by a turbocharged four-cylinder petrol motor that has peak figures of 245 bhp and 370 Nm of torque.
The new Octavia RS iV will also have a 13 kWh battery pack which is expected to give it an electric range of up to 55 km. It is expected to hit 0 to 100 kmph in around 7 seconds.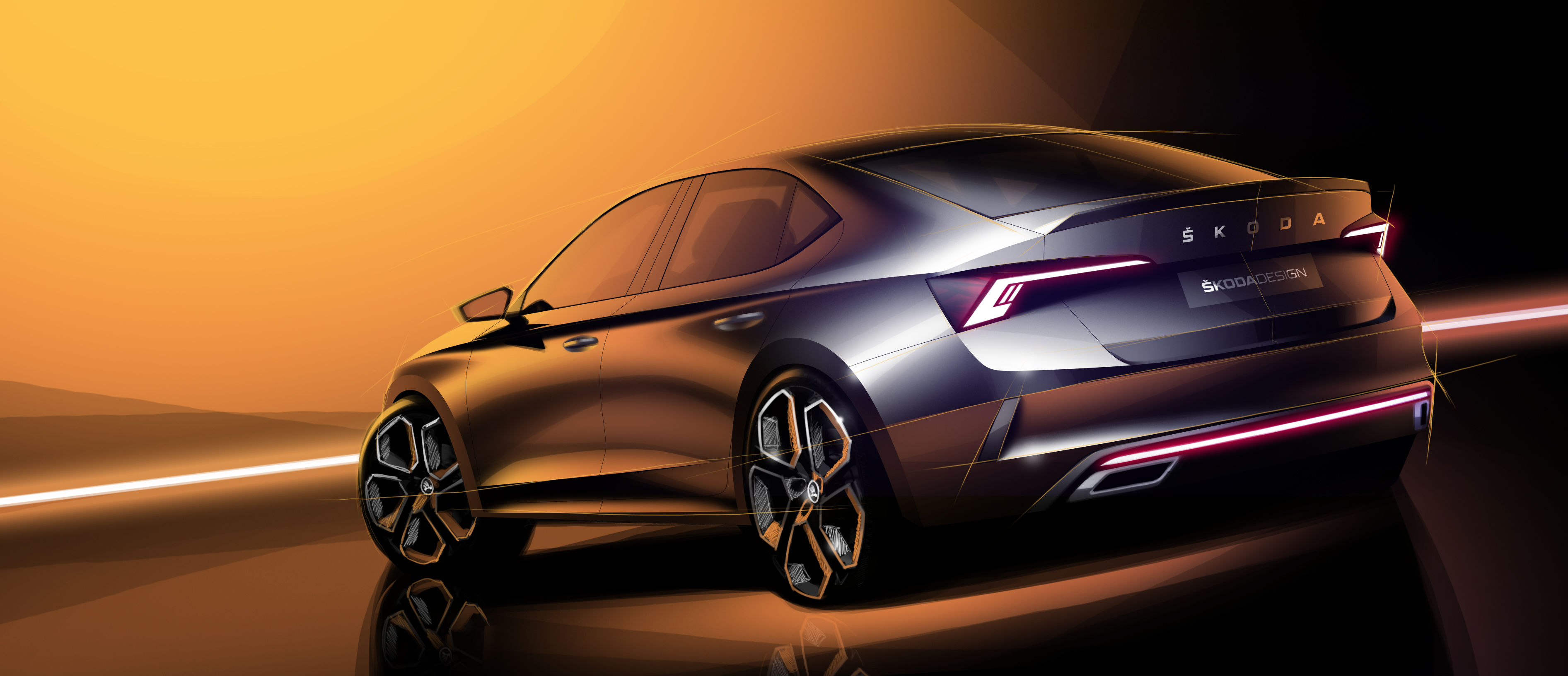 The company claims that the all-new Octavia RS iV boasts superior fuel economy and low CO2 emissions, making it particularly sustainable as well as generously-sized interior, versatility and sporting performance.
The design sketches reveal the upcoming Octavia RS iV plug-in hybrid models - both in coupe-style saloon and dynamic Combi estate format. The most eye-catching design elements are a black Skoda grille and a sporty front apron with large air intakes and distinctive black detailing.
Large alloy wheels, diffusers at the front and rear and spoilers on the saloon's tailgate and the rear edge of the Combi's roof underline the dynamic appeal of the Octavia RS iV.
Signature black RS details emphasise the dynamic design language of the elegantly proportioned Skoda best-seller, whose dimensions have grown slightly over those of its predecessor. The Octavia RS iV is the first Skoda RS model to feature a plug-in hybrid powertrain, 20 years after the debut of the first Octavia RS.
The Octavia RS is extremely popular within the model series. In the core European Skoda markets of Germany, the United Kingdom and Switzerland, every fifth Octavia delivered to customers ended up being an RS model.