Joe Biden pushes hard for EVs, to fast-track toughest ever emission curb in US
The Biden administration proposed to crack down on vehicle pollution with tailpipe emission limits so tough they will effectively compel automakers to ensure two out of every three cars and light trucks sold in 2032 are electric models. The standards outlined by the Environmental Protection Agency on Wednesday are on track to be among the strongest in the world, propelling EV sales well beyond even the rosiest third-party forecasts.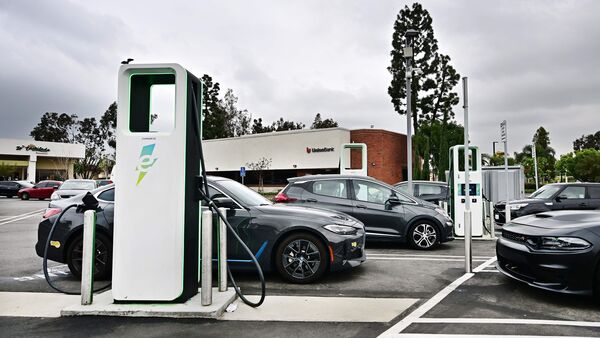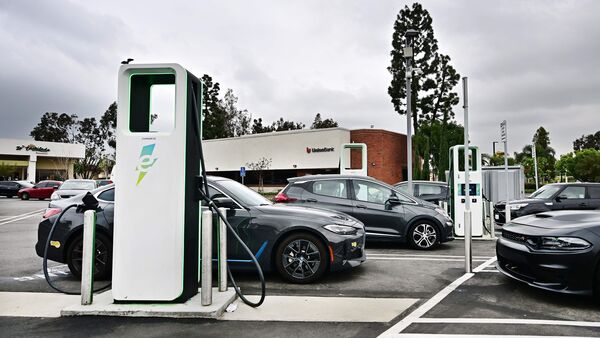 US President Joe Biden's administration unveiled new proposed auto emissions rules, aiming to accelerate the electric vehicle transition with a target of two-thirds of the new US car market by 2032.
"Today's actions will accelerate our ongoing transition to a clean-vehicle future, tackle the climate crisis head on and improve air quality for communities all across the country," EPA Administrator Michael Regan said at a ceremony outside the agency's headquarters in Washington.
Still, there are questions about the ability of auto manufacturers to fulfill the fleet-wide limits on carbon dioxide, soot and smog-forming pollution. The Alliance for Automotive Innovation warned that factors outside the industry's direct control — including the buildout of US power grids, charging stations and battery manufacturing — will play an outsize role in dictating the pace of EV penetration.
Also check these Vehicles
Find more Cars
"EPA's proposed emissions plan is aggressive by any measure," said John Bozzella, head of the alliance. "A lot has to go right for this massive — and unprecedented — change in our automotive market and industrial base to succeed."
Under the proposal, carbon dioxide emissions from car and light truck fleets would be capped at 82 grams per mile in model year 2032, representing a 56% reduction from model year 2026 standards. Some 7.3 billion tons of CO2 emissions would be avoided through the year 2055, which the EPA said was equivalent to eliminating all greenhouse gas releases from the entire US transportation sector for four years.
Also read: Joe Biden's new US emission rule aims to cut oil demand worth billions
Regan stressed that the performance-based standards give automakers options to comply and aren't meant to "drive any particular technology out of business." But electric vehicles — which do not produce tailpipe pollution — are seen as the prime path for auto industry compliance, and critics blasted the proposal as a defacto EV mandate that limits consumer choice.
The EPA's plan would "effectively ban gasoline and diesel vehicles," said Chet Thompson, president of the American Fuel and Petrochemical Manufacturers association.
It would require a massive uptick in EV penetration, from single-digit market share in the US today — exceeding forecasts by many independent analysts. BloombergNEF, for instance, has predicted US EV penetration of 52% by the end of the decade, well below the 67% envisioned under the proposal.
White House National Climate Advisor Ali Zaidi said the proposed standards are bolstered by a surge in federal government spending on charging stations and EV tax incentives as well as automakers' plans to sell more of the zero-emission models.
Forecasts simply haven't kept up with the massive investments unleashed by the Inflation Reduction Act and other federal laws, which are rapidly changing the landscape of what's possible, Zaidi said. "Folks have bet against the ingenuity of American workers and American industry to continue to deliver products that will help us lead the world in the clean energy economy."
The EPA forecast benefits of as much as $1.6 trillion through 2055, tied to a reduction in premature deaths, cardiovascular illnesses, aggravated asthma, heart attacks and decreased lung function exacerbated by pollution that would be stifled by the requirements. The measure would shrink oil demand by at least 17 billion barrels through 2055.
The plan drew criticism from some oil industry allies and Republicans on Capitol Hill, who said it would deepen US dependence on China for critical minerals used in EVs.
Senator Shelley Moore Capito, a Republican from West Virginia, accused the administration of advancing "misguided emissions standards" without considering ongoing supply-chain challenges, the dearth of charging infrastructure or decade-long permitting times for mines.
Critics accused the EPA of overestimating the long-term benefits while overlooking higher short-term costs that may encourage Americans to hold on to older vehicles longer.
"This is another example of how President Joe Biden is using his so-called 'climate agenda' to dictate how people live their lives," said Representative Cathy McMorris Rodgers, a Republican from Washington who heads the House energy committee. "With these proposals, people will be forced to pay more for a car they can't afford."
While electric-vehicle prices are dropping, the cars still come with a premium at the time of purchase. Key to hitting the targets will be "if automakers are bought in," and when "EVs reach up-front price parity," said Corey Cantor, senior associate for EVs at BNEF.
The EPA aims to finalize the standards a year from now.
Some electric-vehicle manufacturers and environmentalists had encouraged the administration to embrace more aggressive targets and extend requirements through 2035. That's when many analysts say the sale of conventional gas-powered cars must end in order to hit mid-century net-zero emissions goals, as the vehicles will remain on roads long after they're driven off the sales lot.
The proposal's headline targets represent "realistic goals," said Rivian Automotive Inc.'s senior director of environmental policy, Chris Nevers. Rivian "will continue to make the case for the strongest possible standards through our products and our advocacy."
The requirements hit close to home for Liz Hurtado, an activist who co-leads EcoMadres, a program at Moms Clean Air Force aimed at protecting Latino children and families from air pollution and climate change. Hurtado highlighted the potential health benefits during the EPA event Wednesday.
Tailpipe pollution disproportionately impacts people of color, and "for far too long, we've tolerated environmental injustices in this arena," Hurtado said. "Today, we set a new standard for health equity as we advance solutions to the climate crisis."
First Published Date:
13 Apr 2023, 08:16 AM IST
Recommended for you
View all
NEXT ARTICLE BEGINS


Shop Now

55% OFF

19% OFF

73% OFF