How to keep your car safe from fire: Essential tips
Since Indian national cricketer Rishabh Pant's car fire incident has come to the fore, automotive safety has again started making headlines. Internal combustion engine-powered vehicles run on combustible fuel, and there are thousands of moving parts that create friction while moving. Apart from that, soaring temperatures during summer too can result in increased thermal activity and lead to a fire. In that process, a fire incident involving a car can occur at any time. However, following a few key steps can prevent the fire.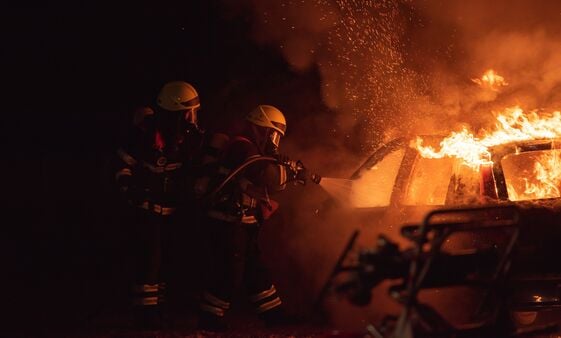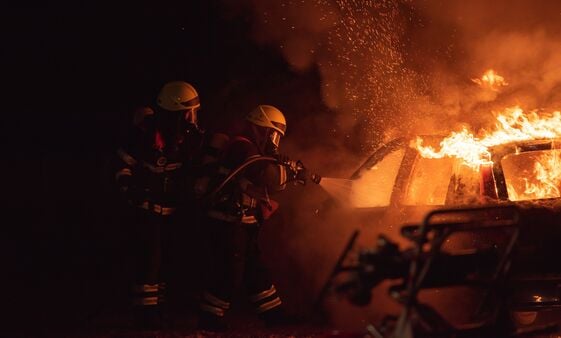 Cars catching fire is not a common incident, but not rare as well.
Here are a few essential tips to avoid a fire incident involving your car.
Also Read : Rishabh Pant Accident: 5 ways to avoid sleeping behind the wheel
Service car regularly
Ensure your car is regularly serviced. During servicing at an authorised service workshop, the trained technicians inspect the vehicle for any defects, which may detect any trouble your car is facing, and you may not know. The electrical system inside a vehicle is usually the reason behind many car fires. Regular and proper, timely servicing can prevent the car from catching fire.
Check essentials before ignition
Before you start a car, check the essentials. A fire can be caused by a loose oil lid, a leaking fuel pipe or even a spark from an overheated battery. Hence, it is always suggested to check all the critical systems and components of the vehicle before your start it. This is good practice, and it can save your vehicle from catching fire.
Avoid over-accessorising your car
Most car fires are caused by short circuits. Due to immense heat, wires inside the vehicle melt and snap. Many car owners love to accessorise their vehicles with fancy lights, additional aftermarket audio systems or other electronics. Such accessories put pressure on the car's battery, and this increased load on batteries can result in short circuits.
Use OEM-authorised CNG kits
With the skyrocketing fuel price, consumers are showing greater interest towards converting their vehicles into CNG-powered ones. While there are OEM-fitted CNG vehicles available in the market, the segment is majorly dominated by aftermarket CNG kits. If you plan to install a CNG kit in your car, always opt for OEM-authorised ones. CNG is a highly flammable gas, and the kit must have adequate protection to prevent any leak or fire incident.
Use an authentic mobile charger
Car phone chargers sold by vendors are often a major source of a car fire. Most of these car chargers don't meet the required safety standards. If a charger is left plugged into the socket, it can result in a short circuit, leading to a major fire. Hence, if you plan to buy a car charger, buy it from an authentic good brand and not from some local vendor.
Don't smoke inside a car
You may have a smoking habit, but avoid smoking inside the vehicle, as it could be dangerous. Remember, your car runs on highly combustible fuel, and a tiny spark can result in a life-threatening disaster.
Keep a fire extinguisher
Many modern cars come equipped with a small fire extinguisher inside the cabin. However, if there is not one, you should buy one and keep it inside the cabin within your reach. This can be very handy in case of small fire incidents, which can be extinguished immediately.
How to keep your car safe from fire
Step 1 :
Service car regularly
Step 2 :
Check essentials before ignition
Step 3 :
Avoid over-accessorising your car
Step 4 :
Use OEM-authorised CNG kits
Step 5 :
Use an authentic mobile charger
Step 6 :
Don't smoke inside a car
Step 7 :
Keep a fire extinguisher handy
First Published Date:
01 Jan 2023, 17:04 PM IST
NEXT ARTICLE BEGINS


Shop Now

74% OFF

51% OFF