'Every nut in the Kwid was designed in India'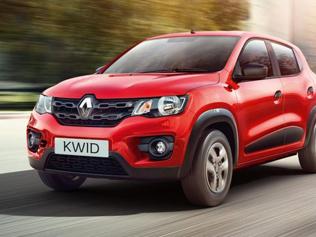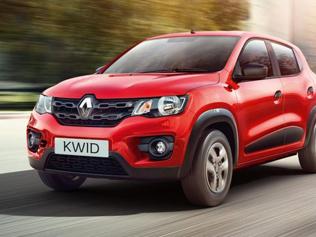 Every bit is Indian, say the makers of Renault Kwid.
It was early 2011, and Laurens Van Der Acker was visiting Renault's design office in Mumbai. The senior vice-president of corporate design at Renault happened to pick up one sketch of a green coloured car.
It was something Acker had never ever seen before - a hatchback which looked like a sports utility vehicle. Little did he know that four years later that sketch would be called Kwid. Acker, who says "most of the sketches go into the dustbin," has retained sketch.
It was the beginning of a revolution inside Renault, globally. The team decided that they would come out with a car loaded with features, priced at about `4,00,000. It had never been attempted before. Acker knew that the car couldn't have a single component or part which was already being sold in the market. "The biggest challenge was to redesign and re-engineer every single component in the car," said Acker.
Every part that was available in the market was either heavy, or too expensive or not suitable for the "green car". But few things were decided from the very beginning - the Kwid would have a touchscreen panel, the facia and the rear should reflect the Renault design, and that it should look "sensual and tough" at the same time.
"It is not on any existing platform. Over 98% of the Kwid is localised… I can't think of any other car in India with that kind of localisation. It is a car where every nut and every fastener was specially designed," said Sumit Sawhney, CEO and managing director, Renault India. The platform is called common module family - alliance (CMF-A).
With the Kwid done, Renault has space to spread its wings. "In India more than 70% of the market is for cars below `7-lakh… We will come out with more cars on the CMF-A platform," said Bernard Cambier, chairman of Africa, Middle East and India region at Renault. The platform can handle up to five models --- so you can expect a compact sedan and a compact SUV on the Kwid platform.
First Published Date:
08 Feb 2016, 08:19 PM IST
TAGS:
NEXT ARTICLE BEGINS