Top 10 cars sold in India in July: Tata Nexon edges out Hyundai Venue
Tata Motors sold more than 10,000 units of Nexon SUV in July, becoming the second best-selling car in the sub-compact SUV segment. Maruti Suzuki Vitara Brezza remains the top-selling car in the segment.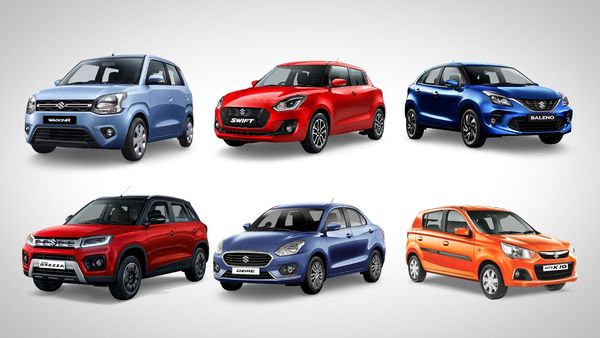 Tata Motors has entered the list of top 10 cars sold in India for the first time in recent months after Nexon SUV recorded more than 10,000 unit sales last month. Nexon has been able to beat Hyundai Venue, which has featured more regularly in the list, but remains second to Maruti Suzuki's Vitara Brezza in the sub-compact SUV segment.
Maruti Suzuki cars continue to dominate the sales chart in July as usual, with as many as eight of them placed among top 10 cars sold in the country last month.
Here is a quick look at the 10 cars which sold the most in India in July.
Maruti WagonR continues to lead the pack of best-selling cars in India for the second consecutive month. The new generation Maruti WagonR saw sales figure of 22,836 units last month. It is a significant rise since June this year when Maruti sold 19,447 units of WagonR. The tallish hatchback has recorded a growth of nearly 70 per cent compared to the same period last year.
The premium hatchback from Maruti stable held on to the sedcond position on the list. Maruti sold 18,434 units of Swift hatchback in July, up from 17,272 units sold in June. Swift has been one of the most consistent performers for India's top-selling car manufacturer.
Another Maruti premium hatchback Baleno completes the top three on the list, which has remained the same as was in June this year. Maruti sold 14,729 units of Baleno last month, compared to 14,701 units sold in the previous month. In July last year, Maruti had sold 11,575 units of Baleno.
If there is any surprise on the list of top 10 cars sold in July, Maruti's seven-seater Ertiga has climbed three spots to secure the fourth position as best-selling vehicles last month. This comes at a time when Maruti's key rivals like Hyundai and Tata Motors have entered the three-row SUV segment of late. Maruti sold 13,434 units of Ertiga in July, compared to 9,920 units it could sell in June.
Creta SUV returned among top five cars sold in India in July. Hyundai sold 13,000 Creta SUVs last month, up from 9,941 units it could sell in June. In July last year, Hyundai had sold 11,549 units of Creta. The SUV has seen nearly 13 per cent growth in July compared to the same period in 2020.
Alto, one of the most popular hatchbacks from the Maruti stable, continues to be one of the top choices among Indian customers. Maruti sold 12,867 units of Alto in July, a slight rise in sales numbers compared to 12,513 units of Alto it sold in June. What is interesting is that one of the oldest hatchback available in India continues to attract a significant number of buyers despite being in the market for several years now.
At number seven is Maruti Vitara Brezza, the top-selling sub-compact SUV available in the market. Maruti sold 12,676 units of Brezza, down from 12,833 units it could sell in June after it was dethroned by Hyundai Venue in May. The new generation Vitara Brezza was launched in February last year during the Auto Expo.
The story of the top 10 cars sold in India last month has to be the success of Tata Nexon SUV. The sub-compact SUV, which has proved to be quite popular among Indian customers, both in its ICE version as well as electric avatar, has secured the eighth position in the list after a long time. Tata sold 10,287 units of Nexon last month, a massive jump from 4,327 units it sold in July last year. Nexon also managed to edge out Hyundai's Venue from the list of top 10 cars.
To wrap up the list is another Maruti car that has also been quite consistent over past several months. Maruti sold 10,057 units of Eeco van in July, up from 9,218 units it sold in June this year.
The sub-compact sedan from Maruti stable remains the only car in its segment to feature in the list. Maruti sold 10,040 units of Dzire last month, down from 12,639 units it sold in June. The sedan may see some facelift or upgradation soon. It was launched four years ago and has not undergone much changes since.
First Published Date:
04 Aug 2021, 12:41 PM IST
NEXT ARTICLE BEGINS