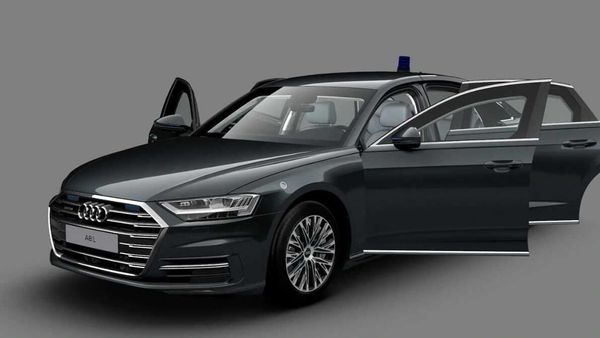 Audi A8 L Security launched, protects passengers against snipers, grenades
1 min read
.
Updated: 13 May 2020, 05:08 PM IST
Audi A8 L Security has been launched in Russia.
The sedan boasts of high-end features like nozzle fitments for fire protection, guards against sniper fire and protection from hand grenade explosions.
The car can drive up to 80 kilometers at 80kmph even on completely deflated tyres.