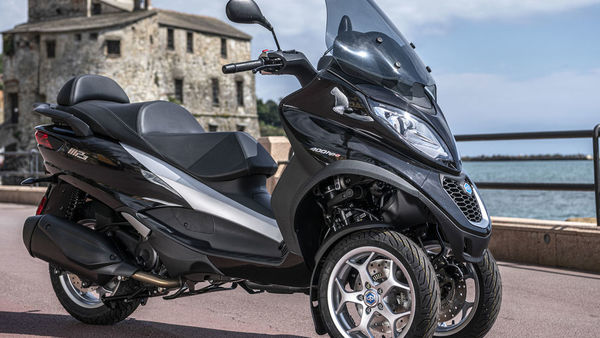 2021 Piaggio MP3 400 HPE three-wheeled scooter revealed
1 min read
.
Updated: 21 May 2021, 01:06 PM IST
The new Piaggio MP3 400 HPE scooter comes out as a direct replacement to the discontinued MP3 350 HPE.
It has been developed by increasing the displacement figure of the MP3 350 HPE's engine.
The MP3 400 HPE is available in two trims - Standard and Sport.