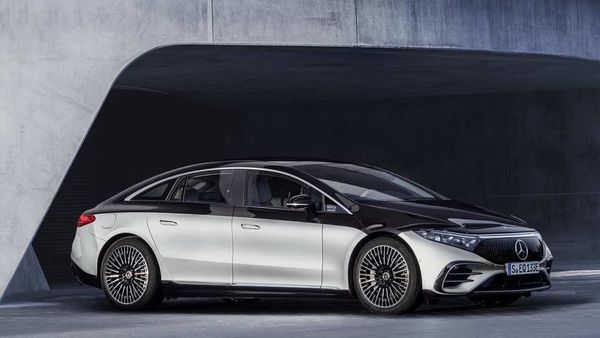 S-Class of EVs: Mercedes EQS makes world premiere, complete with 55-inch screen
4 min read
.
Updated: 15 Apr 2021, 10:30 PM IST
Mercedes EQS is what happens when battery power meets the pinnacle of automotive luxury.
The EQS from Mercedes has a claimed range of over 700 kms, gets two battery pack options and hits 100 kmph in 4.5 seconds.
Despite the S in EQS, this Mercedes is a major departure and has a futuristic cabin.