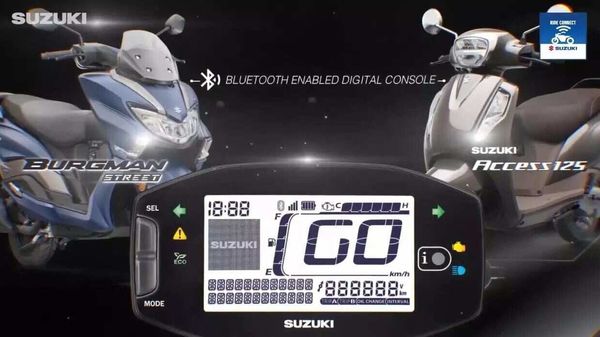 Suzuki Access 125, Burgman Street updated with Bluetooth-enabled digital console
1 min read
.
Updated: 07 Oct 2020, 12:38 PM IST
The Suzuki Access 125 and Burgman Street scooters can now be paired with smartphones with the help of new Bluetooth console and Suzuki Ride connect app.
Existing owners will not be able to retrofit the latest Bluetooth console due to technical complications.