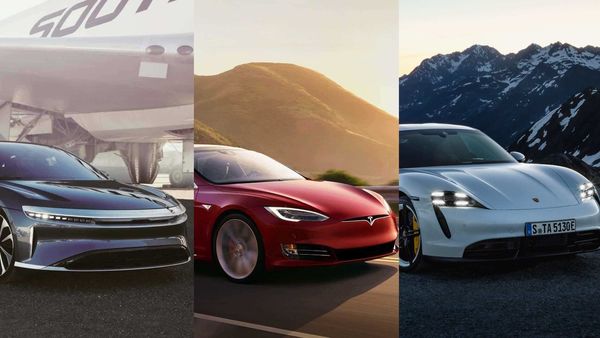 Lucid takes aim at Tesla and Porsche with claimed range of over 500 miles
7 min read
.
Updated: 12 Aug 2020, 03:03 PM IST
With its claim of 517 miles on a single charge, Lucid's Air has a range of more than 100 miles above the longest-range Tesla Model S and 300 miles more than Porsche's Taycan.
When driven on a single charge, in convoy, until the batteries hit zero, which EV goes the farthest?