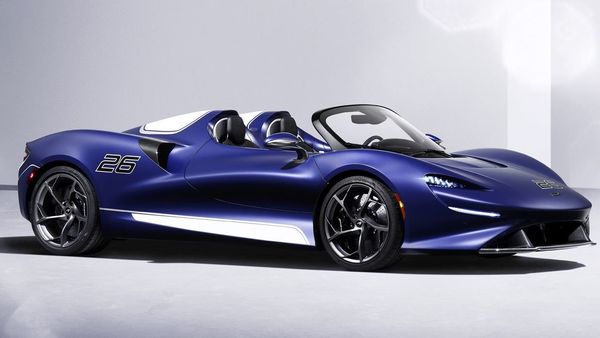 McLaren Elva gains windscreen minus roof in a bid to become road legal
1 min read
.
Updated: 28 May 2021, 12:20 PM IST
Delivery of the windscreen version of McLaren Elva will start from the end-2021.
McLaren claims that it is the lightest windscreen to be ever fitted in its cars.
While Elva has gained a windscreen up front, there is no roof, side windows, or rear glass to be found.