LeBron's Electric Hummer, Porsche EV will converge at Super Bowl
GM, Audi and Porsche show off battery-powered models.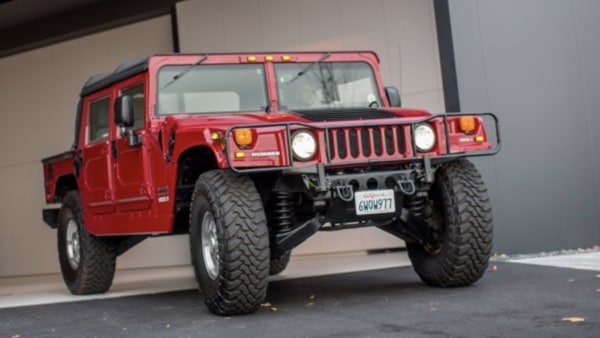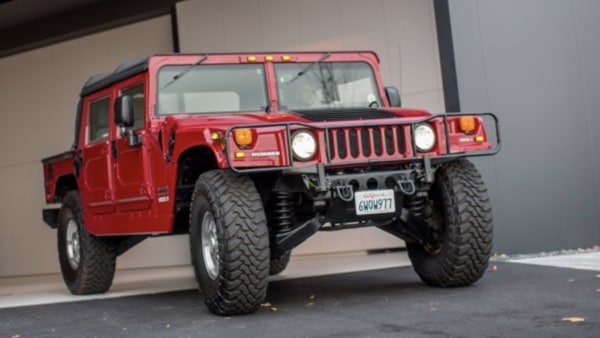 A modified electric Hummer H1 Photographer: Lisi Niesner/Bloomberg , Photographer: Lisi Niesner/Bloomberg
Here's a sure sign that someone besides Tesla Inc. wants to actually sell electric vehicles. Big, old-school carmakers are driving the EVs out from the shadows of backstage and into the spotlight by spending millions to advertise them in the Super Bowl.
This Sunday, General Motors Co., Volkswagen AG's Audi and Porsche will show off their new electric models. The Super Bowl ads, which according to Adweek cost $5.6 million for 30 seconds, are looking to generate buzz just as automakers start to roll out 121 new EVs over the next five years, up from 18 now, according to researcher LMC Automotive.
In the U.S., EVs mostly lose money. Their raison d'etre was to meet clean-air rules, so until recently, automakers rarely marketed the plug-in rides. More sales of cars like the Nissan Leaf and Chevrolet Bolt just meant bigger losses.
That rationale is changing. At an event this week in Detroit, where GM announced a $2.2 billion investment to make electric trucks and SUVs, GM President Mark Reuss said his company's future electric vehicles will make money and that U.S. consumers will be ready to buy them.
Several Super Bowl ads are slated to air. GM will unveil a series of commercials starting in the second quarter to tease its Hummer electric truck, which will be sold by GMC brand dealers. Basketball star LeBron James is part of what the company is calling its "Quiet Revolution" campaign. The spots will offer a glimpse of the militaristic pickup truck's grille as GM brags that the model will have 1,000 horsepower and go from zero to 60 miles per hour in 3 seconds.
Audi will make its case with the help of English actress Maisie Williams—known for playing Arya Stark on HBO's Game of Thrones. Williams belts out "Let It Go," the signature song from the Disney animated film Frozen, as she passes by sooty gas guzzlers in an electric e-tron crossover. And Porsche's Taycan electric sedan leads a parade of the automaker's own sports cars as they race around the streets of Stuttgart.
The next trick will be actually generating sales. In 2019, electric models were 1.4% of all U.S. sales and most of those were Tesla cars, according to Bloomberg Intelligence. With so many models coming, it will take more than Super Bowl ads to find buyers.
First Published Date:
31 Jan 2020, 10:35 AM IST
NEXT ARTICLE BEGINS