Kia Sonet sub-compact SUV revealed: Major highlights
Kia Sonet was unveiled at a world premiere today with the Korean car maker eyeing an official launch around the festive season. The Sonet is the third product offering from Kia since the company made its India debut a year ago - in August of 2019. Kia has had tremendous success in India despite a number of challenges plaguing the automotive sector and now hopes Sonet manages to bite a large chunk of the market share in its extremely lucrative segment.
Here are the highlights from the Kia event: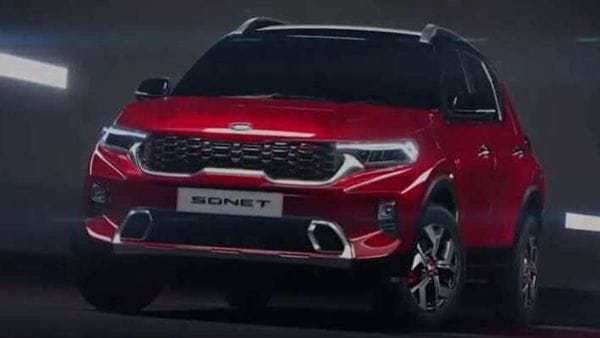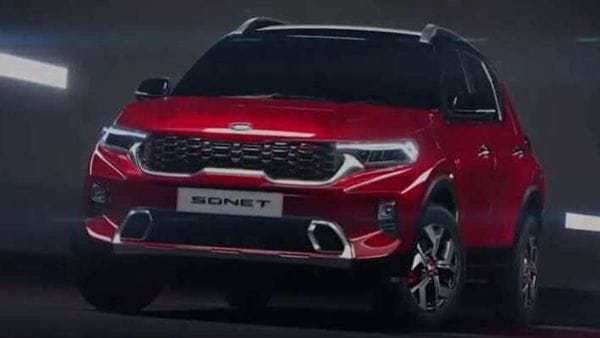 Sonet SUV from Kia.
07 Aug 2020, 03:11 PM IST
That's all we have for you on the Kia Sonet today
Stay tunes to HTAuto.com for the first drive review of Sonet and for all the latest from the automotive world.
Thank you for being part of this updates' session.
07 Aug 2020, 03:10 PM IST
As promised, here are our first impressions of Kia Sonet:
07 Aug 2020, 02:28 PM IST
Check out exclusive pics from our Sonet photo shoot
Click here for gallery.
Also check these Cars
Find more Cars
Add to compare
Check latest offers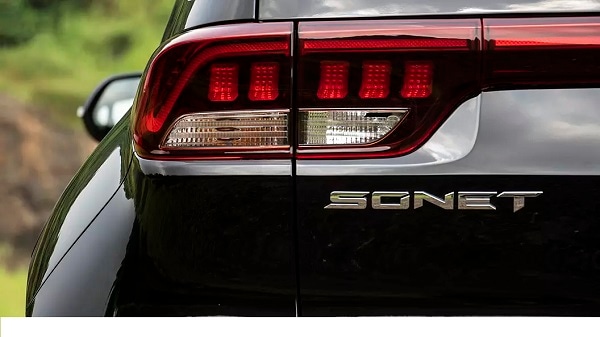 UPCOMING
₹8 - 15 Lakhs*
*Expected Price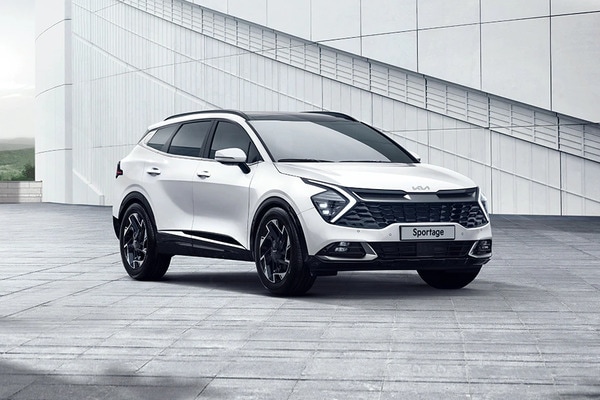 UPCOMING
Prices are currently unavailable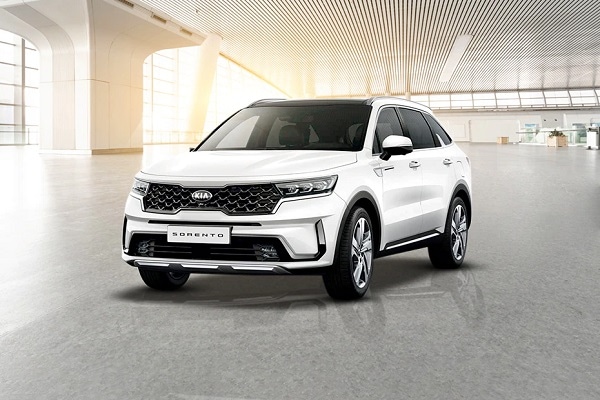 UPCOMING
₹25 - 30 Lakhs*
*Expected Price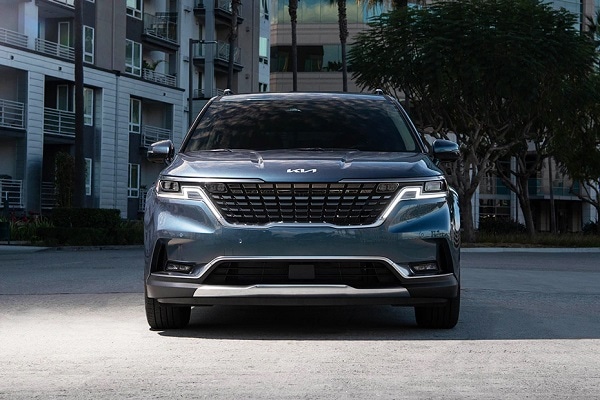 UPCOMING
₹35 - 39 Lakhs*
*Expected Price
Add to compare
Check latest offers
07 Aug 2020, 01:17 PM IST
Stay tuned, there's more...much more
HT Auto got a chance to experience the Kia Sonet in the flesh and get a feel of the car inside a studio.
First-impression video coming up shortly.
07 Aug 2020, 01:16 PM IST
Full report
For a detailed report on Kia Sonet, click here.
07 Aug 2020, 12:44 PM IST
Bose the boss
The sound system inside the Seltos received a massive applaud from customers last year and the Bose seven speaker system makes its entry into the Sonet as well.
07 Aug 2020, 12:42 PM IST
Sonet to be offered in GT Line as well
Sonet GT Line will come in the 1.0-litre petrol and 1.5-litre diesel engine options.
07 Aug 2020, 12:39 PM IST
Engines inside the Sonet
Sonet will be offered in two petrol and one diesel engine options.
There will also be a plethora of gear options - 5-speed manual, 6-speed manual, automatic as well as clutch-less transmission.
07 Aug 2020, 12:36 PM IST
For India in India and as good as anywhere in the world
Sonet will be manufactured at Kia's plant in Anantpur in Andhra Pradesh. The state-of-the-art facility is also where the Seltos is manufactured.
Kia also underlines that Sonet in India will be exactly of the quality that it will be offered in global market.


07 Aug 2020, 12:32 PM IST
Sonet, a connected car
Much like in the Seltos, Sonet gets UVO connect. This enables controls from smartphones and smartwach.
07 Aug 2020, 12:31 PM IST
Look hot but stay cool
Sonet will offer ventilated front seats - an absolutely essential feature in Indian climatic conditions.
07 Aug 2020, 12:30 PM IST
Functional and emotional - the way ahead for automotive tech
Globb explains that cars of today have to offer technology which deliver on both functional as well as emotional aspects. "Technology just for the sake of it does not mean anything. It has to add value to the life and lifestyle of customers," he says.
07 Aug 2020, 12:24 PM IST
Features, features and more features
Lawrenz Globb, Head of Product Management at Kia, says equipping Sonet with a long list of features was the key and to bring it to India was essential.
Sonet gets a large 10.25-inch infotainment screen, iMT clucth-less transmission and air purifier with virus protection, among other cabin highlights.
07 Aug 2020, 12:18 PM IST
Who is Kia designing its cars for?
Habib explains that the key for success in auto market lies in being flexible. So, Kia emphasizes design elements that would appeal to the young and the young at heart.
07 Aug 2020, 12:15 PM IST
What is it like on the inside the Sonet?
Sonet's cabin is highlighted by technology-driven features and is tailor-made for India's climatic conditions, says Kia.


07 Aug 2020, 12:13 PM IST
Say hello to the production version of Sonet!
Habib explains that Sonet's design is influenced by a baby elephant with emphasis on power. The trademark Tiger-nose grille and Tiger eyeline adds a distinct appeal to the visual highlight.


07 Aug 2020, 12:10 PM IST
How much as India's aesthetics influenced Sonet's design
Karim Habib of Kia's design team explains modern and heritage architecture across the country, as well as the aspirations of the youth, played a major role in designing the Sonet.


07 Aug 2020, 12:05 PM IST
Kia's prowess in SUVs
Kia Telluride was awarded World Car of the Year 2020, earlier this year. (Read recap report here)
Soul EV was awarded Urban Car of the Year 2020. (Full report here)
07 Aug 2020, 12:02 PM IST
Did you know?
Sonet concept was honoured as the best show car at Auto Expo 2020.
07 Aug 2020, 12:01 PM IST
And we are set for Sonet!
The world premiere event of Kia Sonet has begun.
07 Aug 2020, 11:39 AM IST
Why are Indians enamored with sub-compact SUVs?
Studies and several market assessment reports that while an affinity for SUVs is a global occurrence, sub-compact SUVs are a particular hit in India because of factors such as affordability, loaded cabin, safety features and the emphasis on styling that several OEMs give.
Little wonder then that sedans like Ciaz, Venue and City have had to face enormous pressure in recent times.
07 Aug 2020, 11:24 AM IST
Sonet world premiere will start at 12 noon.
Kia is in the final lap before unveiling the production form of Sonet.
07 Aug 2020, 10:22 AM IST
Inside story of how Kia remained determined to keep Sonet premiere and eventual launch on track:
Covid-19 forced many OEMs to push back new products and therefore, launch schedules went for a toss. Kia Motors India however says that it was working overtime to ensure Sonet did not meet the same fate. "We intend to go with our pre-existing idea of launching it in the festival season irrespective of Covid issues," Manohar Bhat, Head - Marketing and Sales, had told HTAuto back in June. Our vendors, our suppliers, everyone is on track for us to come out with the vehicle in the festive season which is August-October period." (Read full interview here)


Kia Sonet receives connected tail lamps and a muscular rear bumper with chrome studded exhaust tips.
07 Aug 2020, 09:51 AM IST
How much of Seltos is the Sonet likely to be?
There are visual elements - both on the outside as well as inside - that may be similar between the Seltos and the Sonet. The massive popularity of Seltos means that it could well work for Sonet as well.
Did you know that Seltos has become the second-most selling SUV from Kia globally. Find out which is the most-selling SUV here.
07 Aug 2020, 08:59 AM IST
The heat is on
Kia has claimed Sonet will boast of several segment-first features. The company especially highlighted the introduction of clutchless transmission.
Hyundai, however, beat Kia to it by introducing its own version of clutchless transmission in the Venue in July. That is what rivalry is all about.


The updates in the cabin of Hyundai Venue Sport trim.
07 Aug 2020, 08:59 AM IST
Sonet and the magic it seeks to weave
It is well established that Kia is attempting to bring down the dominance of traditional giants in the sub-compact SUV space with its Sonet.
The car was first showcased in concept form at Auto Expo 2020 and Kia assured that nearly all visual elements will make it to the production version.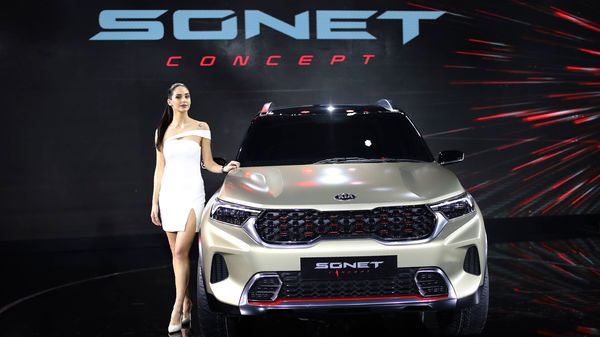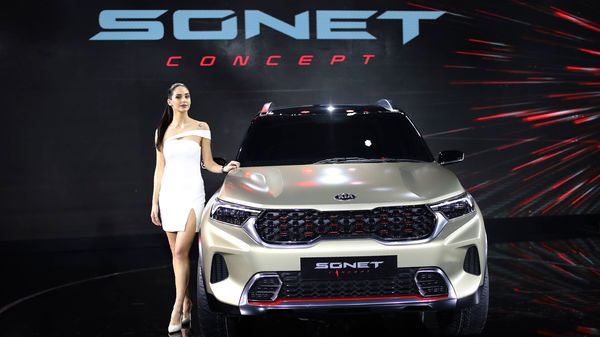 A model poses next to KIA Sonet Concept car at the Auto Expo in Greater Noida. (AP)
07 Aug 2020, 08:59 AM IST
Carnival MPV and why it makes sense for Kia
Kia officially launched Carnival MPV in India at Auto Expo 2020 and promised unparalleled luxury to Indian customers.
Its price point of around ₹25 lakh makes it an expensive offering but Kia believes it is a premium product aimed at those who do not want to compromise on features and comfort in an MPV category.
Speaking to HTAuto previously, Manohar Bhat, Head - Marketing and Sales at Kia Motors India, had said the Carnival was never meant to be a mass-market player and was a show of intent about what the company is capable of across segments.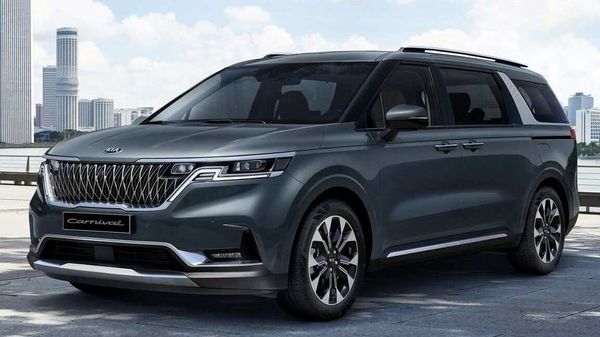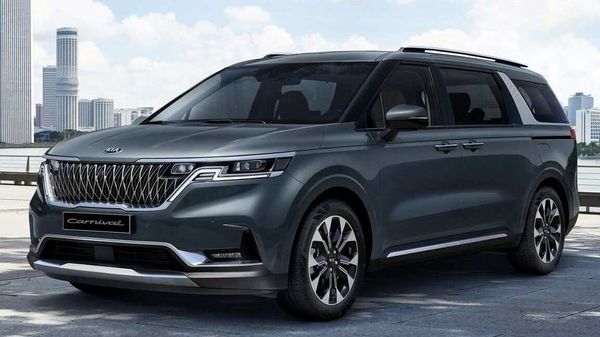 This is how the 2021 Kia Carnival MPV will look like.
07 Aug 2020, 08:59 AM IST
Did you know?
Kia has clocked 1 lakh units in sales in India in just 11 months. The figure is largely powered by the Seltos SUV. Kia's debut product in India has managed to find thousands of takers and has emerged as a strong challenger to Hyundai Creta. In fact, Seltos even left Creta behind before Hyundai seized back the initiative by bringing in the second-generation Creta. (Full report here)
First Published Date:
07 Aug 2020, 08:59 AM IST
Recommended for you
View all


Shop Now

55% OFF

21% OFF

73% OFF