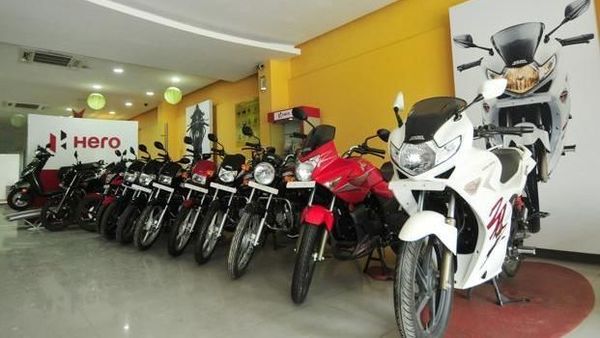 Component supply from China hit by Coronavirus: Hero MotoCorp
1 min read
.
Updated: 15 Feb 2020, 09:54 AM IST
The company said any further impact on production will depend on the developing situation in China.
Two-wheeler major Hero MotoCorp on Friday said that ongoing issue of Coronavirus in China has affected the supply of some components used at its manufacturing facilities in India.
According to the company, this is likely to impact its planned production by around 10 per cent for the month of February.
"However, the wholesale dispatches of our vehicles to the dealers during the month remain unaffected," Hero MotoCorp said in a statement.
"Any further impact on our production will depend on the developing situation in China. We continue to track the developments and keep evaluating our options."
The novel Coronavirus originated in Wuhan at the end of 2019. The overall death toll due to Coronavirus increased to 1,380 in China at the end of last Thursday, with 63,851 confirmed cases.
The new virus, which is of the same genre as SARS which broke out in 2003 but has spread at a much faster pace, was first reported in the WHO Disease Outbreak news on January 5. It has progressively spread across many countries from its epicentre in Wuhan.
In a bid to curb the spread of the virus, Chinese authorities have closed transportation services across many parts of the country, including Wuhan.
Many factories producing auto parts, electronics components and even activated pharmaceutical ingredients have been shut to contain the spread of the virus.
This story has been published from a wire agency feed without modifications to the text.