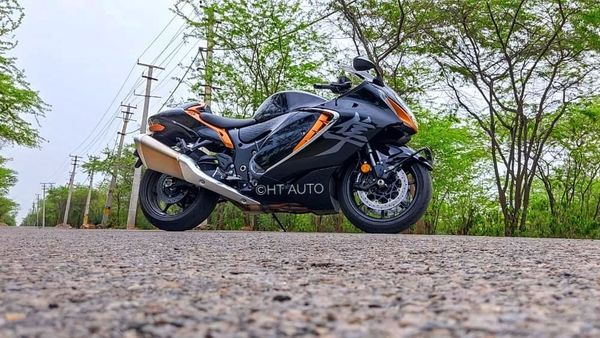 2022 Suzuki Hayabusa first ride review: The 'legend' continues
4 min read
.
Updated: 05 Jul 2021, 01:01 PM IST
The new Suzuki Hayabusa builds on the signature, big and bulky body lines of the previous model.
Weighing at 264 kg kerb, the 2022 Hayabusa Busa sees a marginal 2 kg drop over the predecessor.
The Japanese symbol for Hayabusa remains proudly presented over the sides in large font.