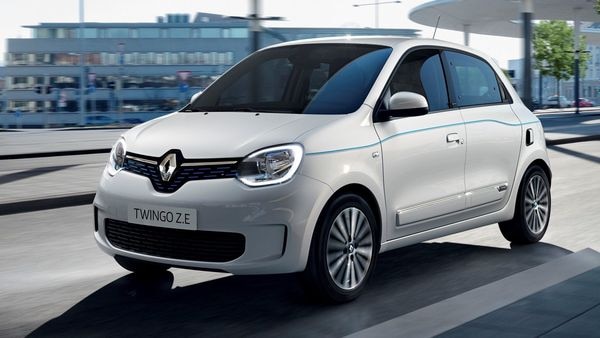 Renault unveils 2020 Twingo ZE electric car, a hatchback made for city drives
2 min read
.
Updated: 27 Feb 2020, 12:43 PM IST
This small car can run more than 250 kms on a single charge.

Renault will hold a public premiere at the Twingo ZE 2020 Geneva Motor Show.
The Renault Twingo has gone electric. And it's a first for this model sold since 1992, at more than 3.75 million units in 25 countries around the world. This 100% electric version takes the name of Twingo ZE. Aesthetically, it differs little from petrol models, which remain available.
The main change is under the hood, or rather under the trunk floor since the engine of the Twingo is located at the rear, like its cousin from Smart. Called "R80", the synchronous motor of the Twingo ZE derives from that of the new Zoe . It develops a power of 60 kW (the equivalent of 82 hp) and allows the car to display decent performance (0 to 50 km / h in 4.2 seconds).
Similar Cars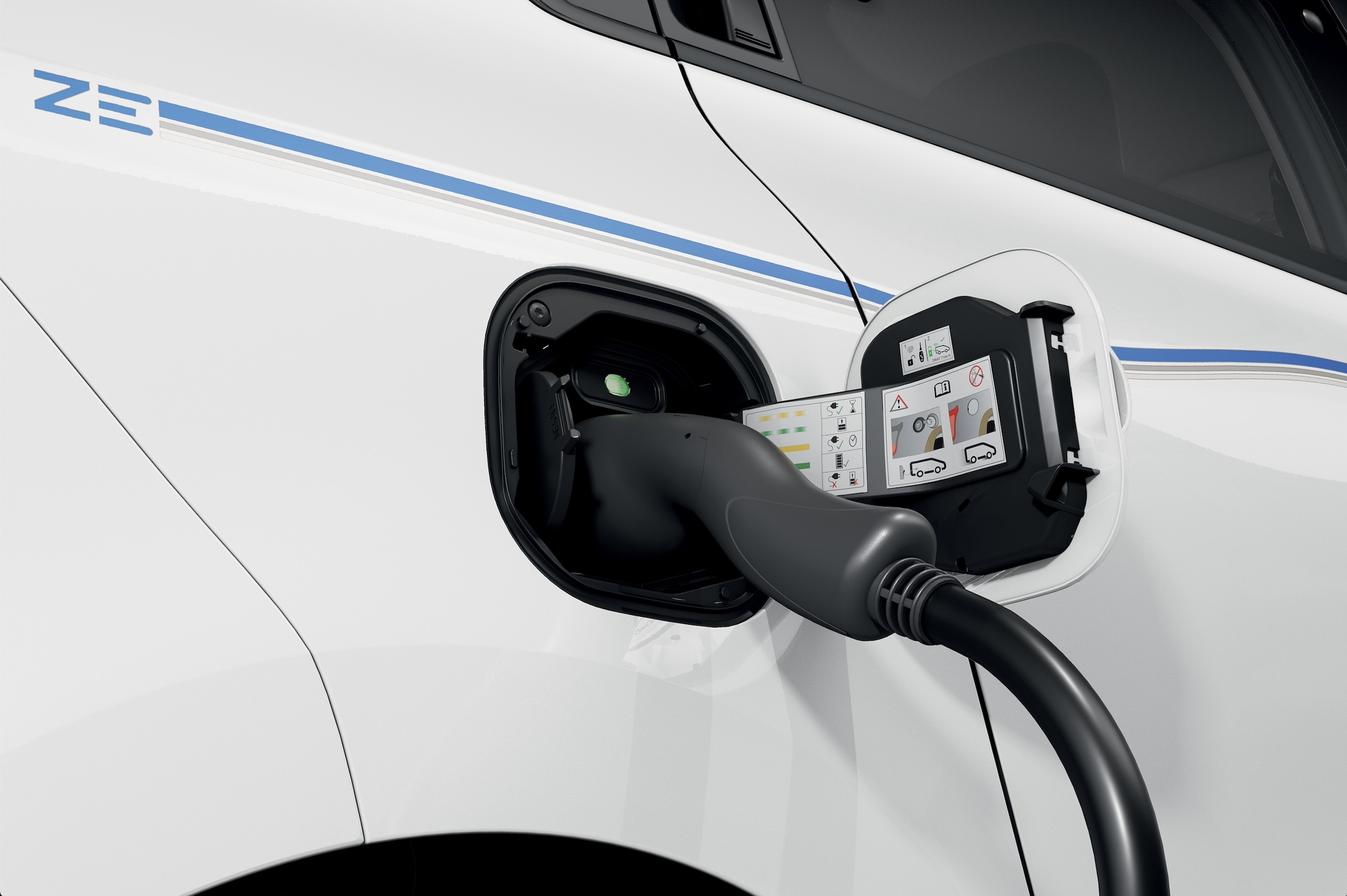 With its 22 kWh battery, Twingo ZE has a range of around 250 kilometres in WLTP City cycle and 180 kilometres in Full WLTP cycle. Given that the average daily commute for mini city car users in Europe is around 30 kilometres, the operating range is sufficient for a week's commuting without charging, making it the perfect electric city car alternative to internal combustion versions. The "Eco" mode, activated by pushing a button on the centre console, offers an operating range of around 215 kilometres on mixed journeys, by limiting acceleration and top speed on motorways.
Twingo Z.E features a "B mode" giving drivers a choice of three levels for the regenerative braking function as soon as they release the accelerator pedal. In the most advanced configuration, the car decelerates significantly, which quickly regenerates the battery, reduces the need for braking and makes city driving easier. In contrast, the most continuous mode allows the vehicle to keep going almost as if it was in freewheel mode.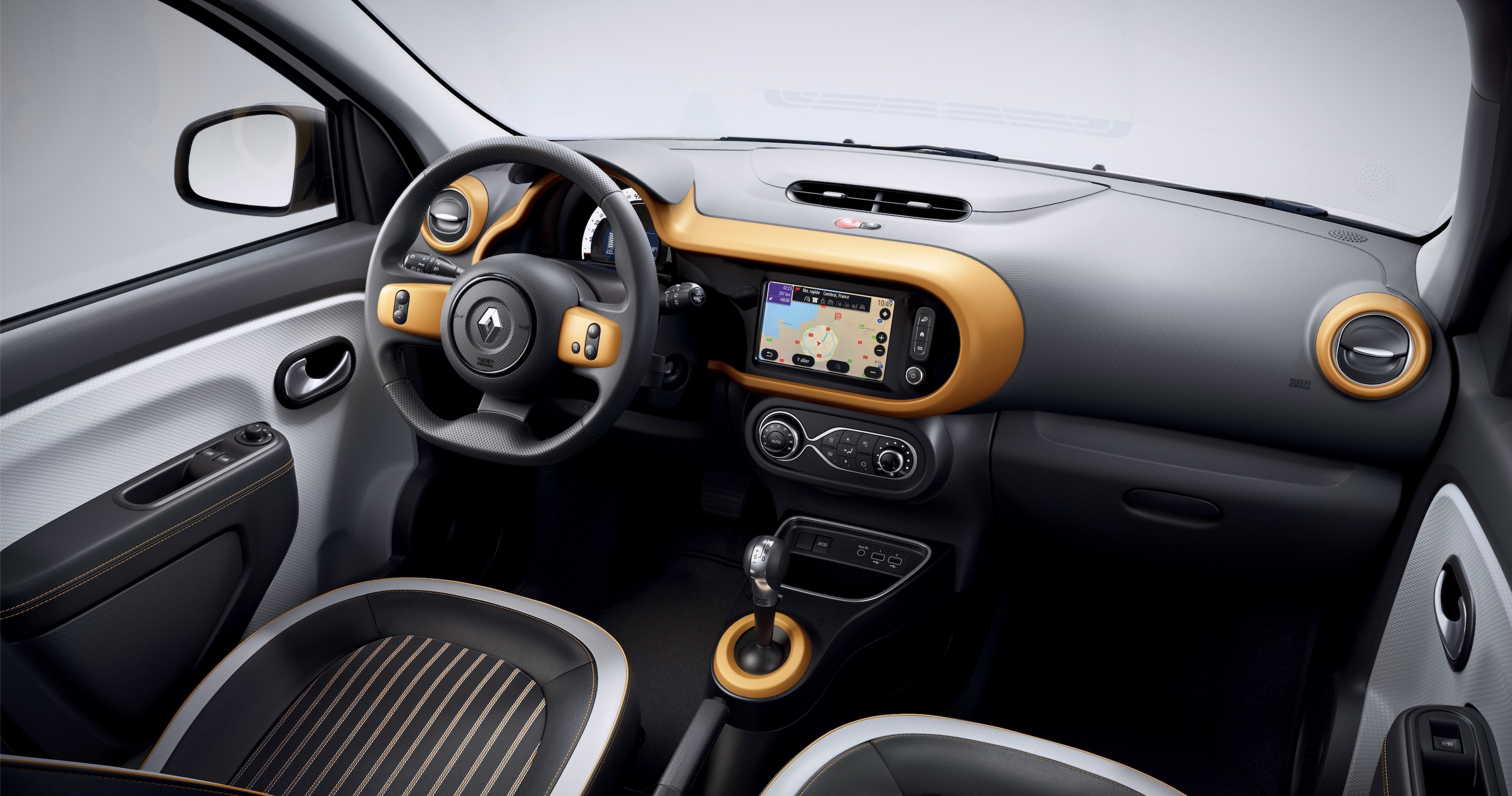 Inside, the centre console offers a large amount of storage space and a central 7-inch touch screen available from the second trim level (Zen). The gear lever stamped "ZE" has a specific mode "B" allowing to recharge the battery thanks to the recovery of kinetic energy during braking. Three recovery levels are available. The Twingo ZE also introduces a new Easy Link multimedia system - the same as that of the new Clio and Captur - with a 7-inch touch screen. It has connected functions allowing you to find out the autonomy from your smartphone, or to program a load or locate the vehicle.
From the Zen trim level, Twingo ZE offers drivers a choice of interior ambience from a selection of several customisation packages that define the colour of the dashboard strip, the air-vents contours and the steering wheel spokes, as well as the colour of the upholstery weave.