Auto Expo 2020: Maruti takes curtains off Concept Futuroe
Concept Futuro-e, unveiled at Auto Expo 2020, is Maruti's promise towards cleaner and greener futureIt brings coupe styling to SUV silhouette, said Maruti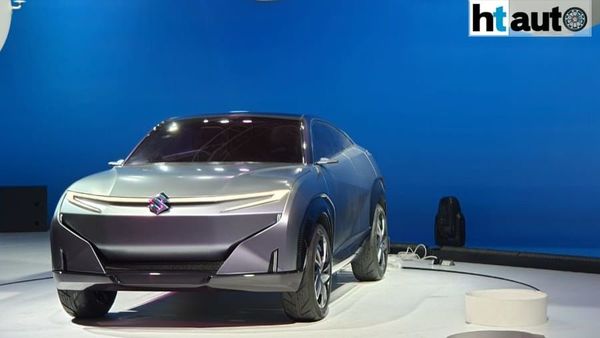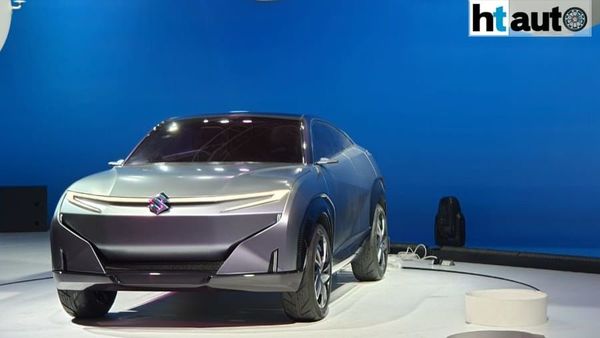 The Concept Futuro-e unveiled by Maruti Suzuki India at the Auto Expo 2020 on Wednesday.
India's largest carmaker Maruti Suzuki India on Wednesday kickstarted the Auto Expo 2020 by taking curtains off its electric coupe concept, the Futuro-e.
The Futuro-e is an ambitious project for Maruti-Suzuki India, which the company says, will work as a design study for the next generation mobility solutions.
"Concept Futuro-e brings coupe styling to SUV silhouette," Maruti Suzki MD and CEO Kenichi Kenichi Ayukawa said.
"The company is committed to safer, cleaner cars for India, and promoting business activities that reduce impact on environment," he added.
Ayukawa also said that the company has long-term commitment towards India.
The Concept Futuro-e draws inspiration from geo-organic structural forms occurring in nature.
Auto Expo 2020 will give a chance to manufacturers to showcase their vision for the future of electric mobility in India and several OEMs are expected to put on stage their offerings in a bid to either gauge customer reaction or to corner their attention.
Electric mobility has received a major shot in the arm in India over the past several months with a number of product launches at varying price bands. Most of the major manufacturers have also revealed their intentions of bringing their respective EVs in the market in the months to come and will showcase these vehicles - in concept form or production versions - at Auto Expo 2020.
First Published Date:
05 Feb 2020, 08:39 AM IST
NEXT ARTICLE BEGINS