Auto Expo 2020 Day 1 highlights: Maruti to Mercedes, electric start to auto show
Catch live updates from Auto Expo 2020 in Greater Noida which showcases best of the automotive world.
The Concept Futuro-e from Maruti, Gravitas from Tata Motors, Sonet showcase and Carnival MPV price launch from Kia have been the biggest highlights from today.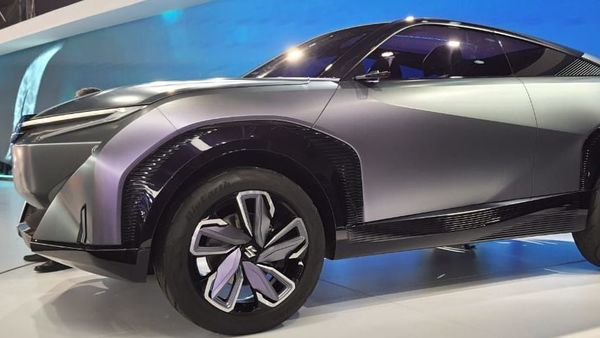 GREATER NOIDA : Auto Expo 2020 promises to present the best of commercial vehicles, passenger vehicles, scooters, bikes, trucks and buses as well as electric vehicles in what is one of Asia's premier automotive extravaganza.
05 Feb 2020, 04:51 PM IST
From past to future
The stunning red concept car from Volkswagen at Auto Expo 2020.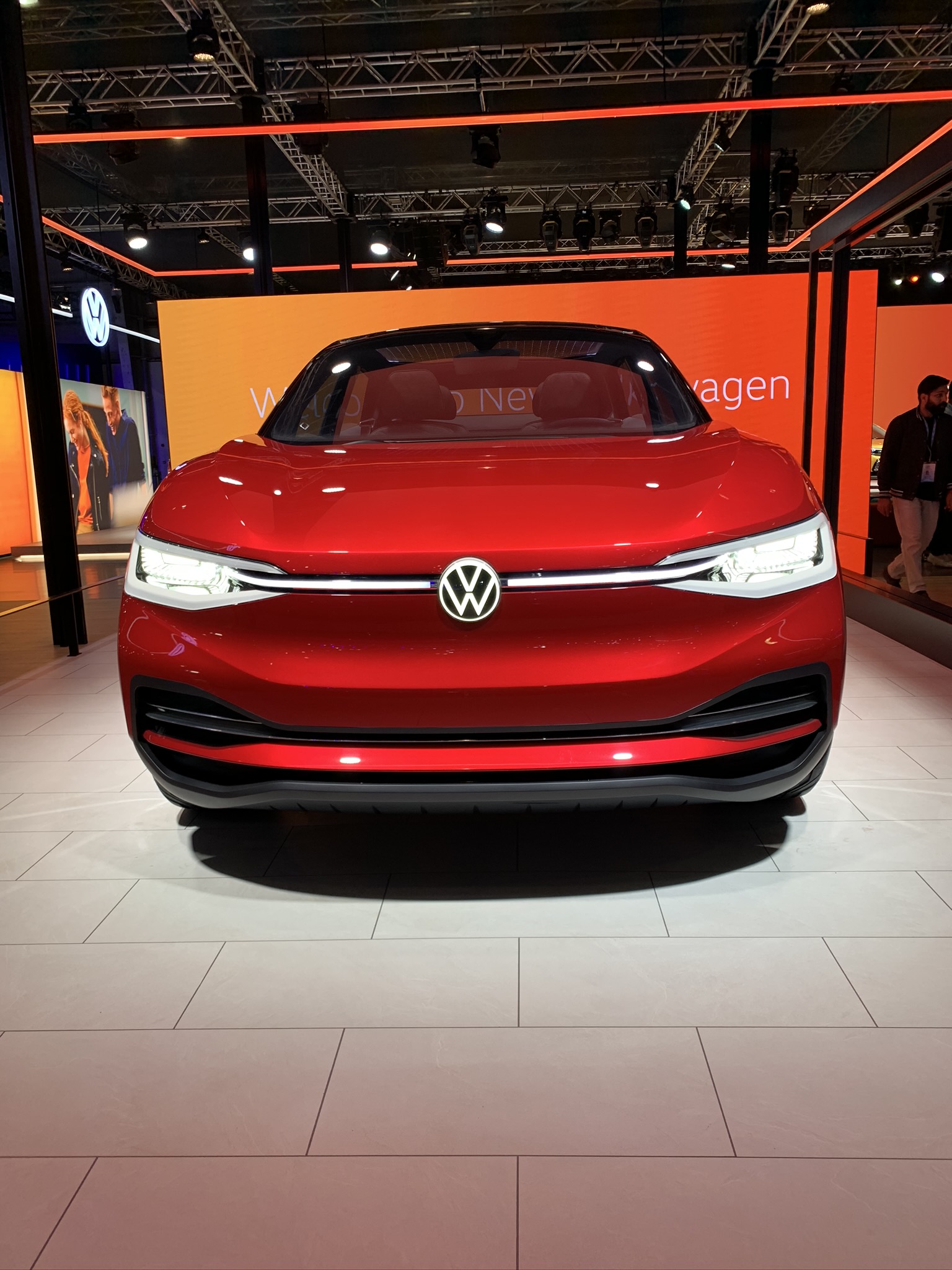 05 Feb 2020, 04:28 PM IST
Time for some vintage memories
The Volkswagen group has kept the original Superb, the Superb OHV, at the Auto Expo 2020.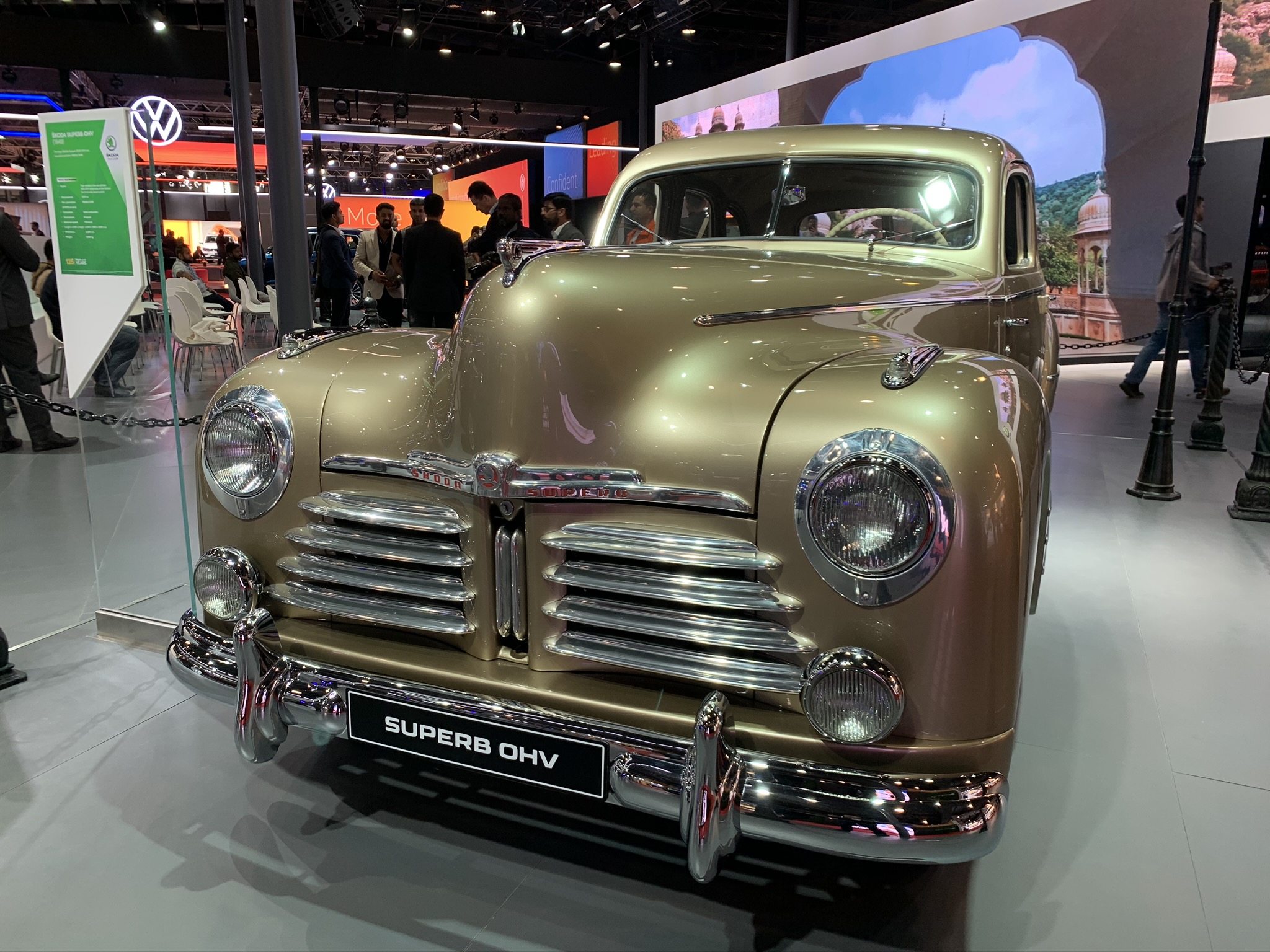 05 Feb 2020, 04:10 PM IST
Some glimpses from Marvel X launch
The interior of the car give feeling of the upper crest. Marvel X has got plush interiors and a solid overall look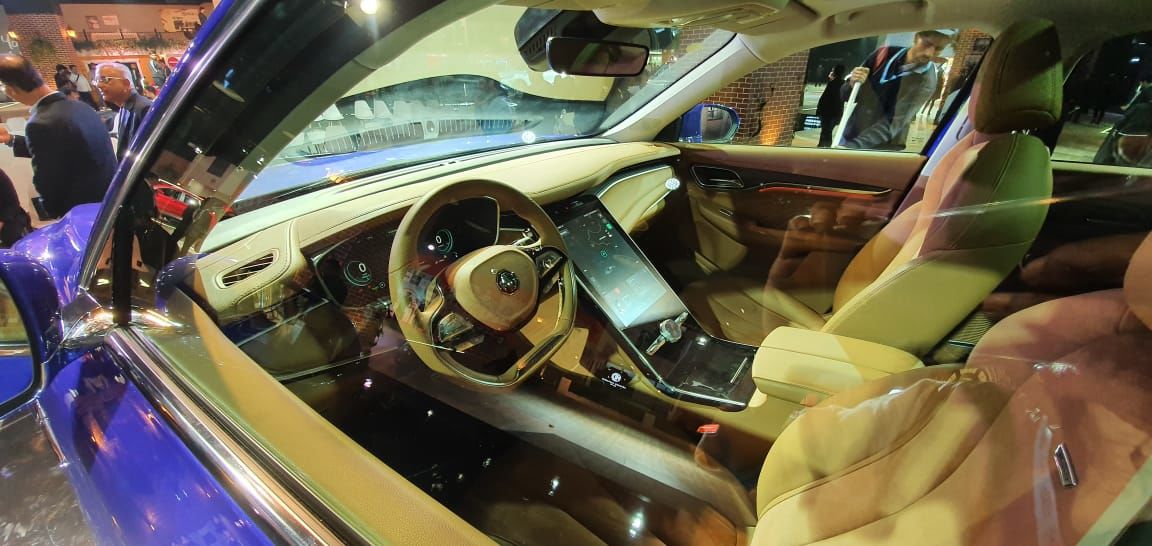 05 Feb 2020, 02:26 PM IST
Riding on a high
Suzuki has revealed BS 6 versions of its Intruder, Gixxer series, Burgman Street and new Access 125 scooter.
05 Feb 2020, 02:23 PM IST
Stretching the luxury
Mercedes has unveiled the A-Class limousine at Auto Expo.
05 Feb 2020, 02:22 PM IST
Say hello to the new GLA
Mercedes has also unveiled the all-new GLA. The company says it is accepting bookings for the SUV.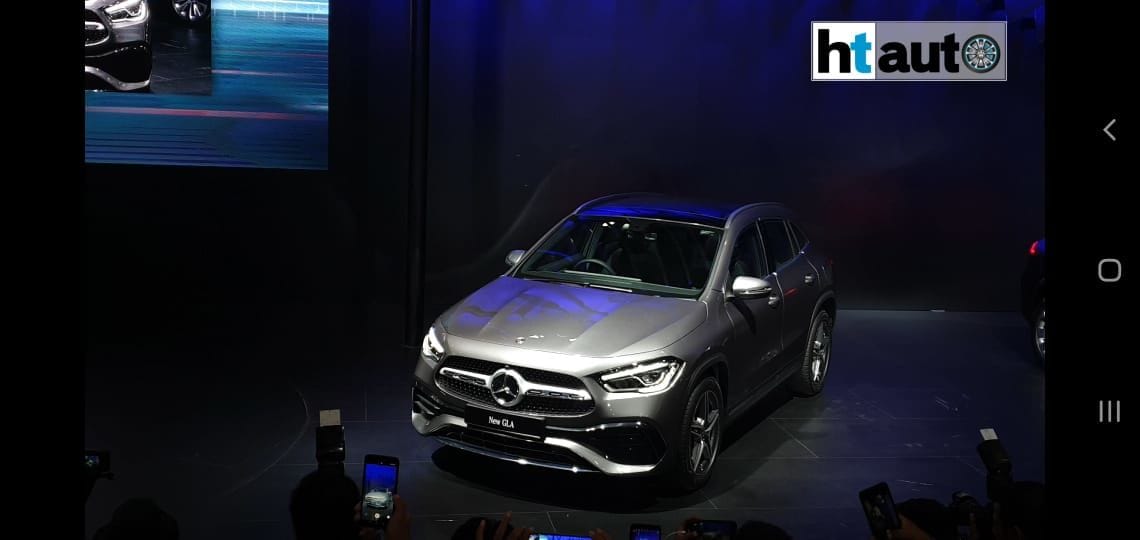 05 Feb 2020, 02:05 PM IST
Mercedes in the fast lane
Mercedes India has brought the fastest-ever AMG to the country at ₹2.42 crore (ex showroom). The four-door coupe goes from zero to 100 kmph in 3.2 seconds and is the world's fastest production four-seater.
05 Feb 2020, 01:12 PM IST
Mercedes now takes the cue
Mercedes will have one launch, two unveilings at Auto Expo 2020.
05 Feb 2020, 01:01 PM IST
For the young and peppy
GWM also showcased the Concept H plug-in hybrid SUV, designed to be young and sporty.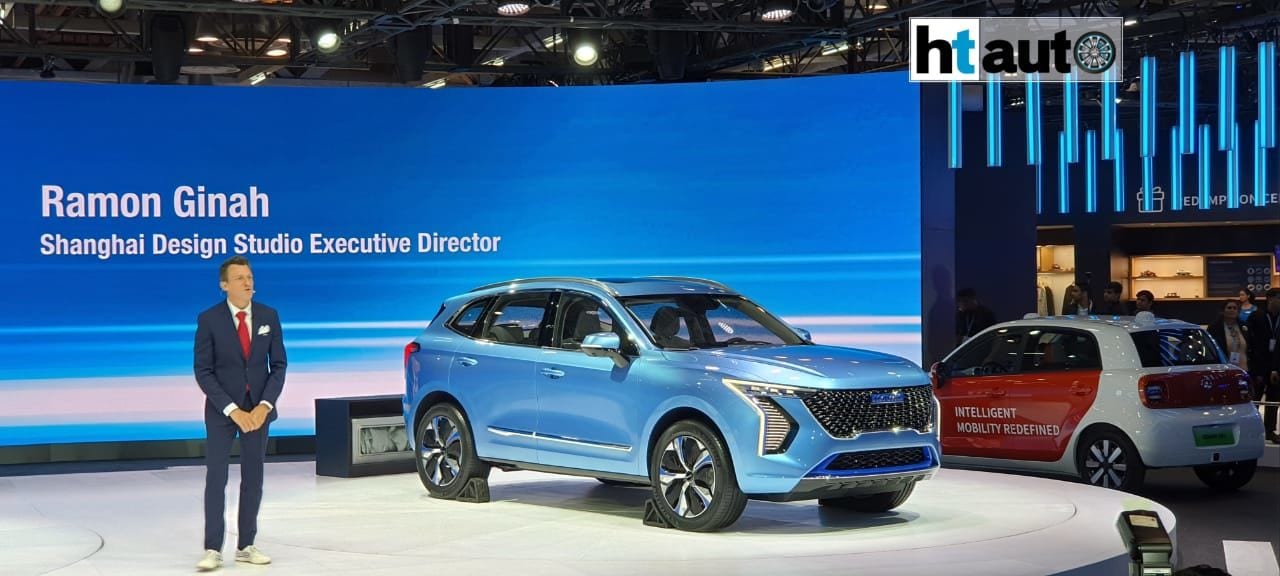 05 Feb 2020, 12:56 PM IST
A new SUV
GWM showcases Vision 2025 electric concept at the Auto Expo 2020.
05 Feb 2020, 12:50 PM IST
GWM to focus on localisation
GWM says it will focus on SUVs and Smart EVs in India, and will invest around $1 billion in phased manner
"Localisation is the key. We plan to have a manufacturing plant in India and export to different markets from here," said Harpreet Singh Brar, Director, Marketing and Sales, Great Wall Motors.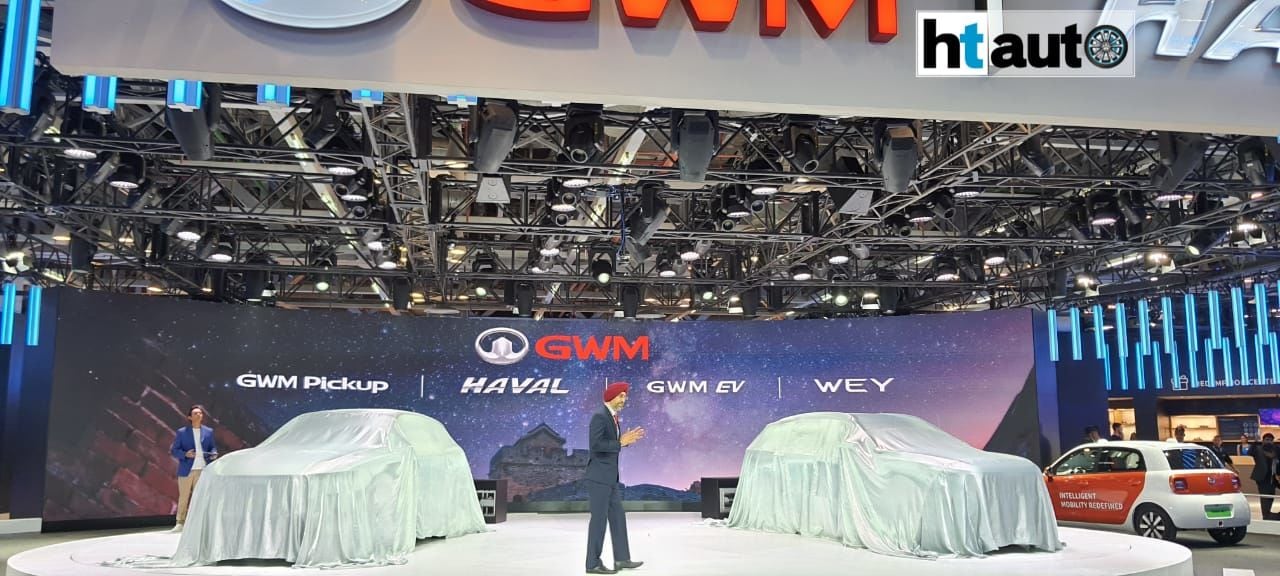 05 Feb 2020, 12:47 PM IST
GWM's plans for India
The SUV market in India is set to become crowded with Great Wall Motors, the Chinese brand, saying at the Auto Expo on Wednesday that it will launch SUV under its sub-brand Haval.
Please note: No Chinese official or person is giving presentation at the Auto Expo due to the coronavirus scare.
05 Feb 2020, 12:34 PM IST
Meet the Funster
05 Feb 2020, 12:24 PM IST
Over to GWM now
Great Wall Motors from China all set to make India debut. Expect a line of SUVs to storm the Indian market and spoil buyers with options.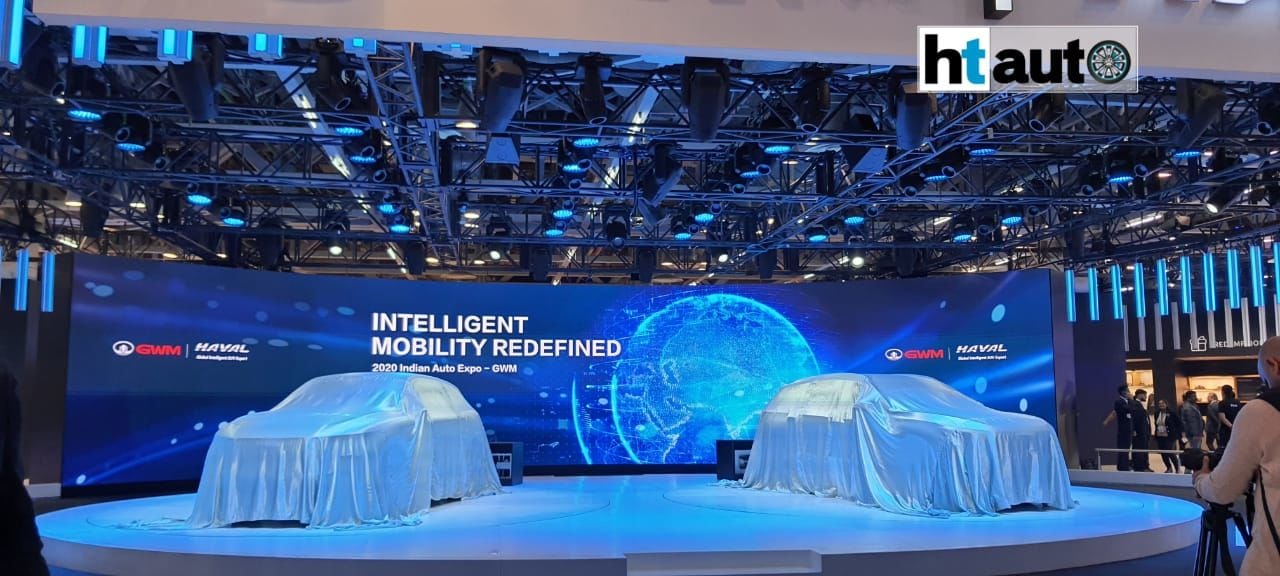 05 Feb 2020, 12:12 PM IST
Electric version of XUV300 also showcased
05 Feb 2020, 11:56 AM IST
Mahindra launches eKUV100 at Auto Expo 2020
The eKUV100 gets a liquid cooled battery pack, auto transmission, fast charge and remote connections. Price starts at ₹8.25 lakh (ex-showroom Delhi). Read More
05 Feb 2020, 11:50 AM IST
Mahindra's new engines will offer better mileage
Mahindra announces the all-new range of mStallion engines at Auto Expo 2020 which will complement mHawk range. The new engine, says Mahindra, will offer better performance and mileage.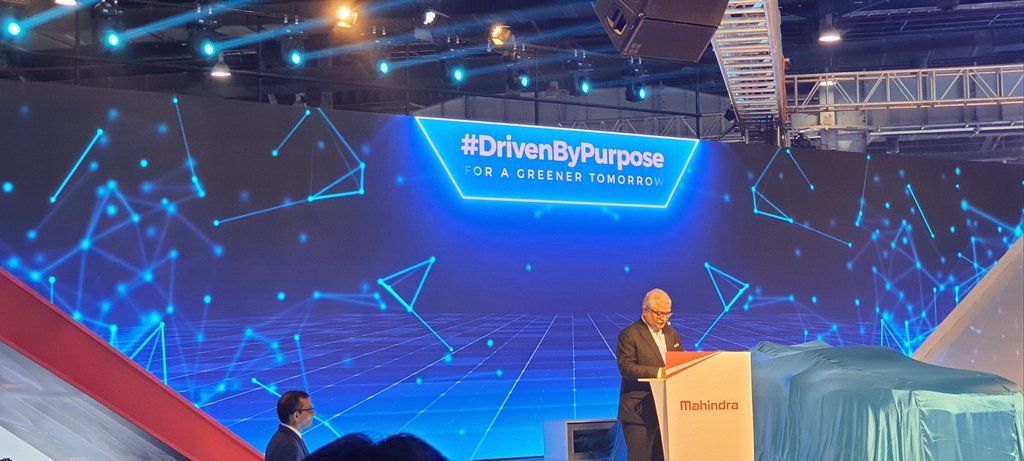 05 Feb 2020, 11:37 AM IST
Mahindra takes centrestage, shares vision for cleaner tomorrow
Purpose for cleaner performance for a cleaner tomorrow, zero waste tomorrow is at core of Mahindra and Mahindra, says company's MD Pawan Goenka.
05 Feb 2020, 11:33 AM IST
Glimpses from the Auto Expo of the new decade
05 Feb 2020, 11:05 AM IST
Kia announces Carnival price
South Korean carmaker Kia Motors launched the Carnival MPV at Auto Expo 2020. It will come in three variants - Premium, Prestige and Limousine. With Carnival, Kia is taking on Toyota Innova. Read More
05 Feb 2020, 10:57 AM IST
Kia Motors launches Brezza rival Sonet at Auto Expo 2020
This new SUV is Kia Motors third offering after Seltos and Carnival. It was officially unceiled at the Auto Expo 2020. Kia is hoping to dethrone Maruti's Brezza in sales with the Sonet.
05 Feb 2020, 10:41 AM IST
Official price launch of Carnival beckons
Carnival and Kia's compact SUV - codenamed QYI - will be the biggest attractions as the company looks to make a bold statement at Auto Expo 2020.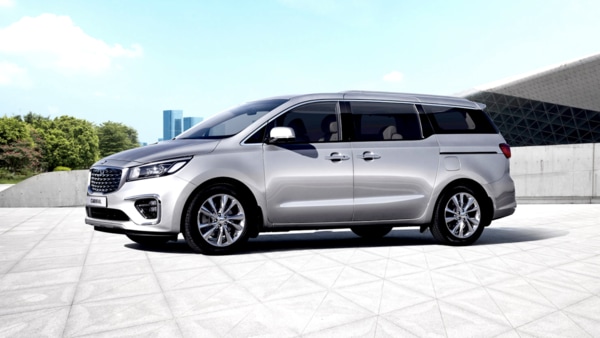 05 Feb 2020, 10:29 AM IST
MG Motors' 'Captain Marvel' lands in India
MG Motors showcased the Marvel X car at the Auto Expo on Wednesday. Already popular as Roewe Marvel X in the Chinese market, the car packs in 186 ps of power. It also comes with a host of safety features.
MG Motors has lined up a slew of cars for the Auto Expo. After its first offering, the Hector, MG has moved into electric mobility space.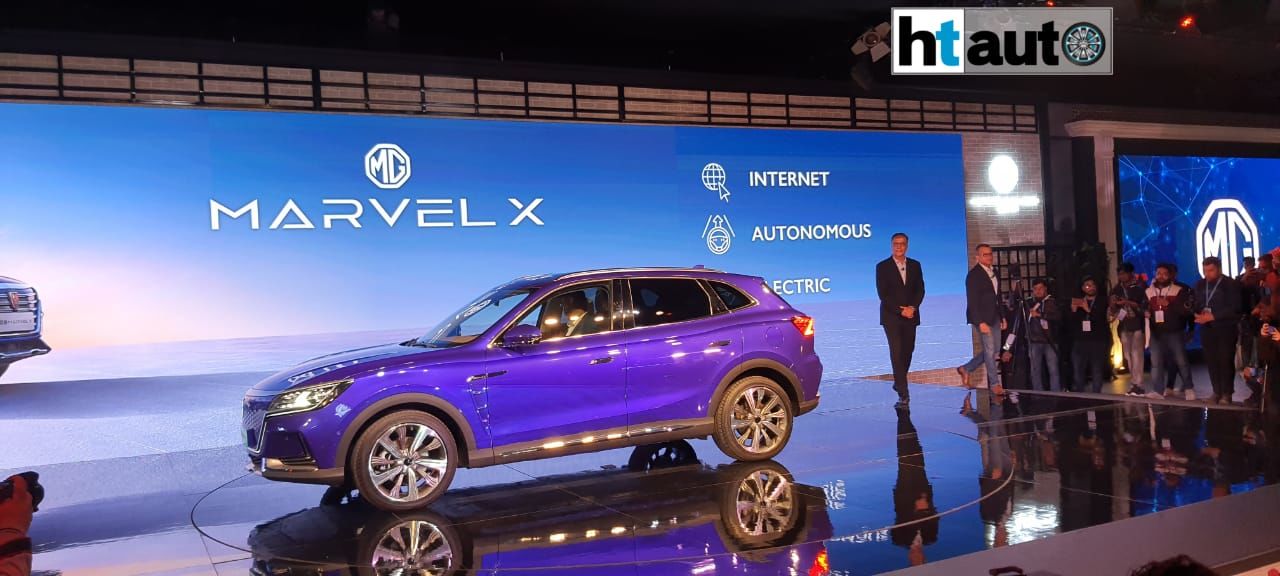 05 Feb 2020, 10:22 AM IST
Watch out for MG ZS EV
05 Feb 2020, 10:22 AM IST
MG Motors takes centrestage
It's a packed line-up from MG Motors India at Auto Expo 2020. Premium MUV 360M and Vision I Concept to be unveiled
05 Feb 2020, 10:06 AM IST
Hyundai launches updated Tucson
Tucson gets a new front grille, updated headlights, connected car technology, BS 6 compliant 2.0 litre petrol motor and all black interiors.
It also has six air bags, hill assist, descent control, ABS with EBD, and front and rear parking sensors. Read More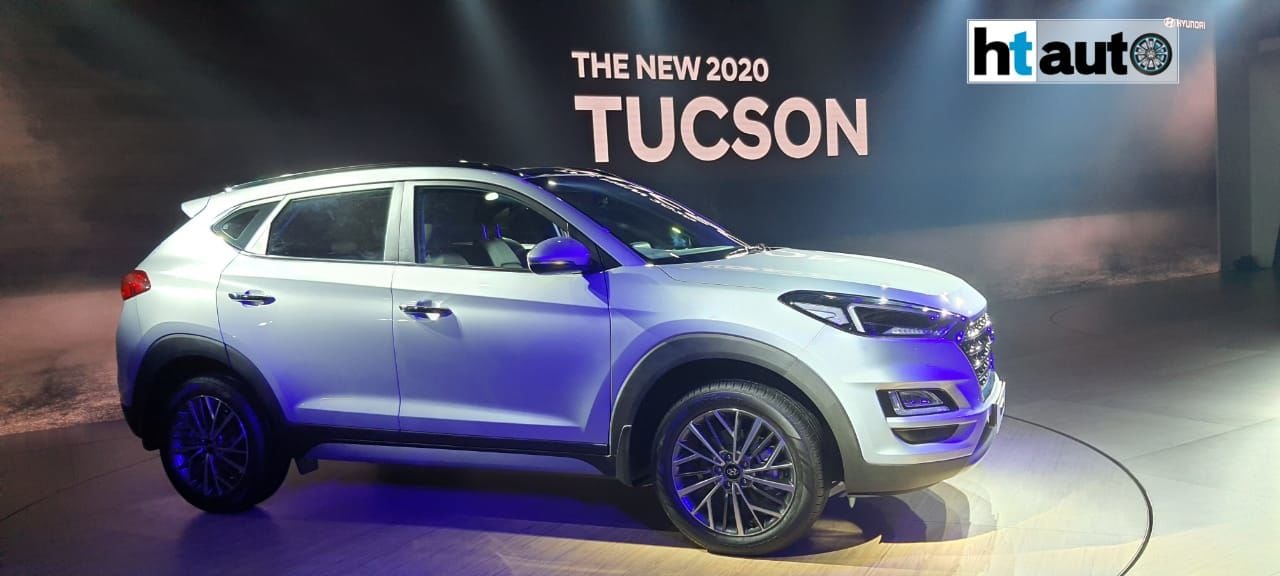 05 Feb 2020, 09:55 AM IST
Tucson about to be unveiled
05 Feb 2020, 09:41 AM IST
Gravitas is unveiled
Tata Motors also launched the Gravitas SUV at the Auto Expo 2020. Based on Tata Harrier, Gravitas will be a seven-seater SUV.
Read why this car is special for Tata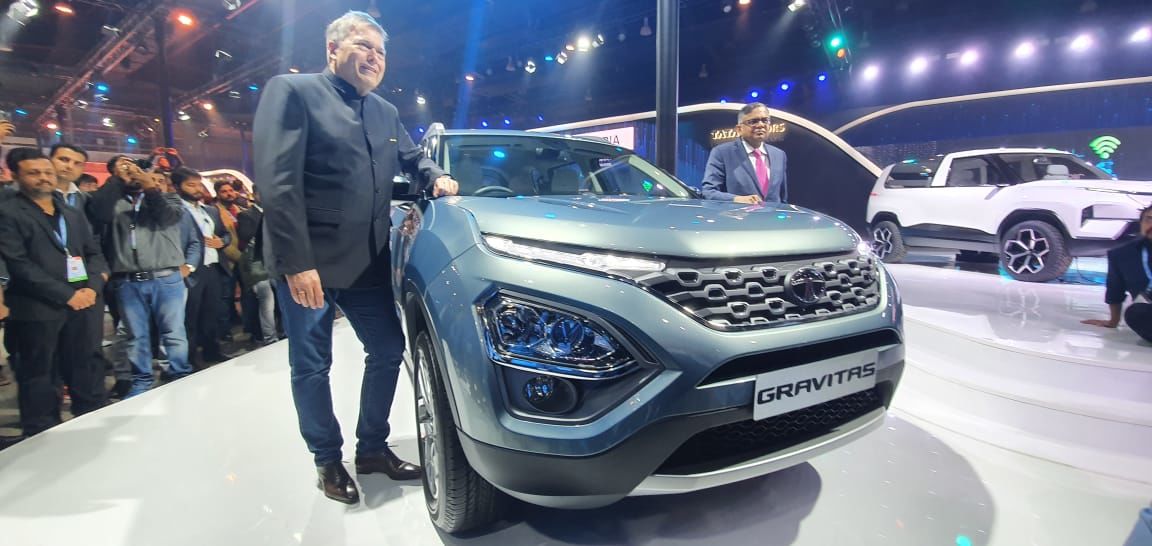 05 Feb 2020, 09:35 AM IST
A new SUV from Tata Motors
Tata Motors unveiled the H2X mini-SUV (Hornbill) at the Auto Expo 2020. The car is positioned below the existing Nexon and is currently only at the concept level.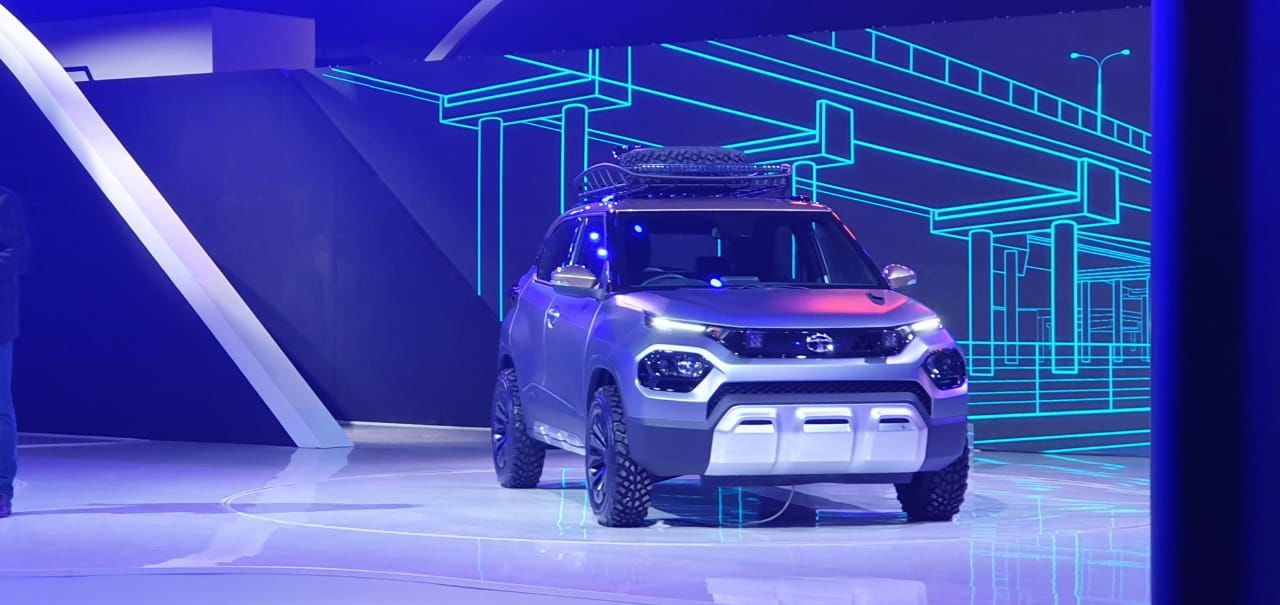 05 Feb 2020, 08:45 AM IST
Next up: Tata Motors gears up for big launch
05 Feb 2020, 08:41 AM IST
A 360-degree view of the Concept Futuro-e unveiled by Maruti at Auto Expo
05 Feb 2020, 08:22 AM IST
Curtains finally off!
Here is the first look at Maruti-Suzuki India's electric coupe concept Futuro-e. Read more about the car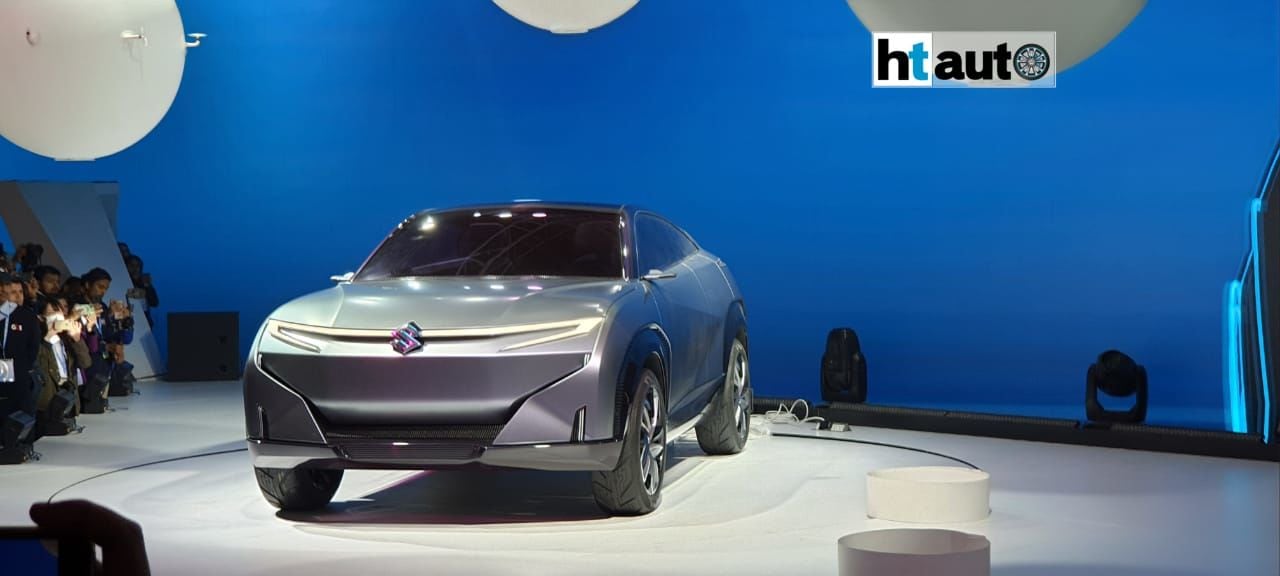 05 Feb 2020, 08:19 AM IST
The importance of Futuro-e for Maruti
The Concept Futuro-e brings coupe styling to SUV silhouette, says Maruti Suzuki India MD and CEO Kenichi Ayukawa. The company claims that the car has advanced technology, and a capable drive potential.
The Futuro-e is an ambitious project for Maruti-Suzuki India, which the company says, will work as a design study for the next generation mobility solutions.
05 Feb 2020, 08:09 AM IST
Maruti's plans for the future
Maruti Suzuki says it is committed to cleaner, greener technology. India's larget carmaker says it is also especially focusing on electric mobility as it takes curtains off the electric coupe concept Futuro-e.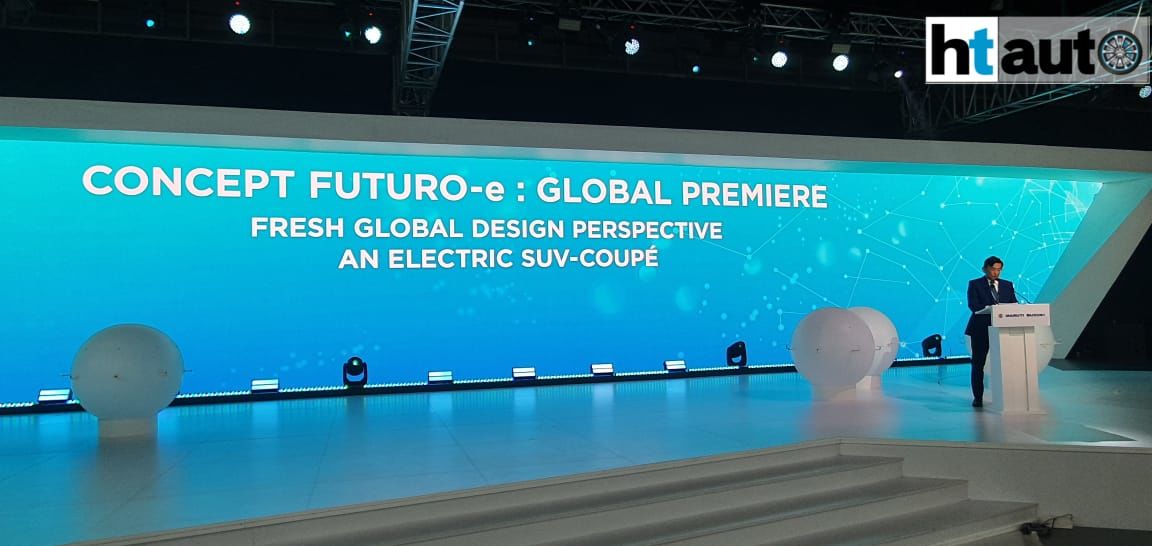 05 Feb 2020, 08:00 AM IST
Maruti gears up to launch Futuro-e
05 Feb 2020, 07:42 AM IST
How to get an entry into Auto Expo 2020
Tickets can be purchased on Bookmyshow.com or directly at the venue. Click here for details.
05 Feb 2020, 07:42 AM IST
Theme of Auto Expo 2020
With a focus on what the future of automotive mobility holds, the theme of this year's Auto Expo is 'Explore the World of Mobility'.
The emphasis on making use of cleaner, renewable energy and therefore, BS 6 engines as well as electric cars would be the main draw.
05 Feb 2020, 07:42 AM IST
The what, where and when of Auto Expo 2020
Auto Expo 2020 is India's biggest and one of Asia's most followed motor shows. Attended by thousands, the exhibition invites a long list of OEMs who display, unveil and showcase their products.
This year's Auto Expo, to be held between February 7 and February 12 for general public, will also see numerous companies putting their best feet forward.
Auto Expo 2020 will be held at India Expo Mart, Knowledge Park 2, in Greater Noida. Tickets are priced between ₹350 and ₹475 for general public and ₹750 for business visitors (only February 7). Click here to read more.
First Published Date:
05 Feb 2020, 07:42 AM IST