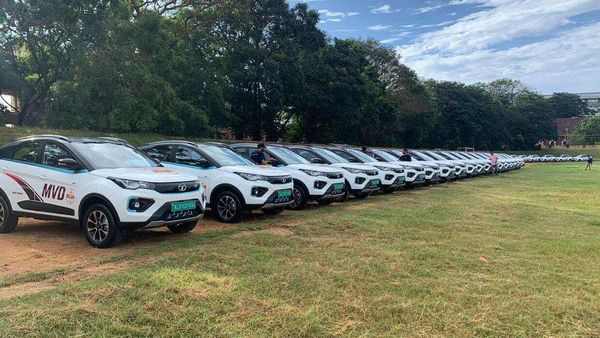 Kerala Motor Vehicle Department gets 65 Tata Nexon EV units
1 min read
.
Updated: 07 Nov 2020, 05:58 PM IST
Tata Nexon EVs handed over to Kerala's MVD will assist in a program that seeks to enhance road safety.
Tata Motors informs that Kerala MDV will be able to mitigate approximately 650 tonnes of CO2 emissions and save on the costs of 2.2 lakh litres of diesel every year.