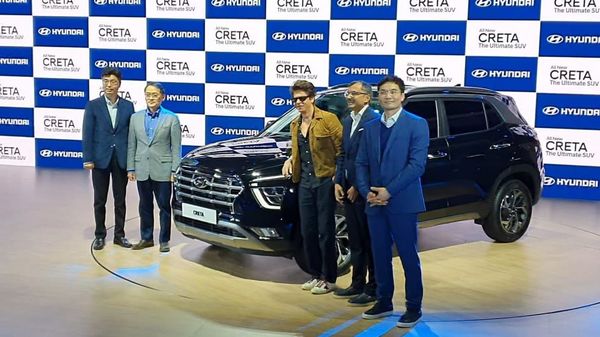 Hyundai Creta 2020 unveiled by Shah Rukh at Auto Expo 2020. Check out details
1 min read
.
Updated: 06 Feb 2020, 03:44 PM IST
Hyundai Creta 2020 has been showcased at Auto Expo 2020 with an updated face, redesigned bumpers.
Creta 2020 gets a whole lot of new features to help it compete with newer rivals.
Brand ambassador Shah Rukh Khan raves about the car, says he owns a first-generation Creta.