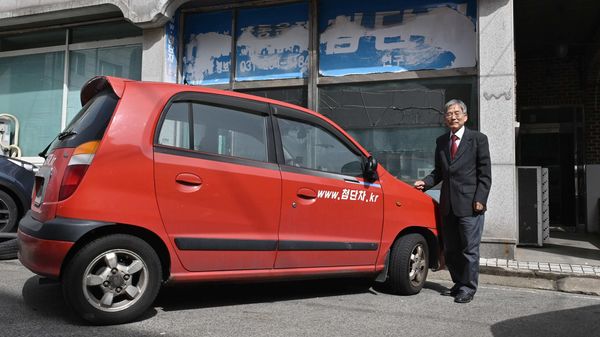 Heard of self-driving Santro from 90s? Korean professor did it before Tesla
3 min read
.
Updated: 02 Apr 2021, 12:14 PM IST
Han Min-hong, now 79, rarely wore a seat belt and has never had life insurance. Such was his faith in the safety of his self-driving car.
A 386-chip-powered desktop computer, complete with monitor and keyboard, is placed on the passenger seat.
Santro from Hyundai was called Kia Visto in yesteryears.