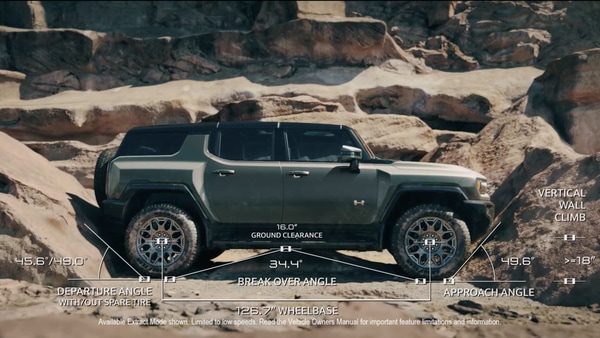 GMC shares more details on Hummer EV SUV, gets modes to steer clear of obstacles
2 min read
.
Updated: 06 Apr 2021, 12:13 PM IST
The Extract mode in the Hummer EV SUV helps lift the vehicle by about 6 inches to help difficult off-road terrain with obstacles.
Hummer EV SUV also gets trail navigation maps, its own power source to recharge on the go as well as the Crabwalk mode.