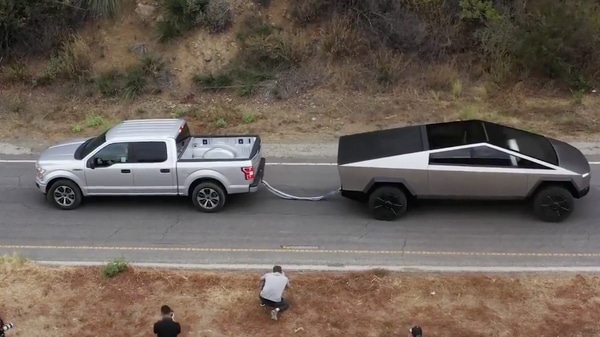 Gamblers back Tesla in Ford tug of war as orders reach 250,000
2 min read
.
Updated: 28 Nov 2019, 10:16 AM IST
Tesla CEO Elon Musk tweeted "250k" on Tuesday night in an apparent reference to the number of orders.
At the Cybertruck launch last week, Musk showed a video of the Tesla vehicle winning a tug of war and dragging a Ford truck uphill. He said he would happily hold another contest next week.