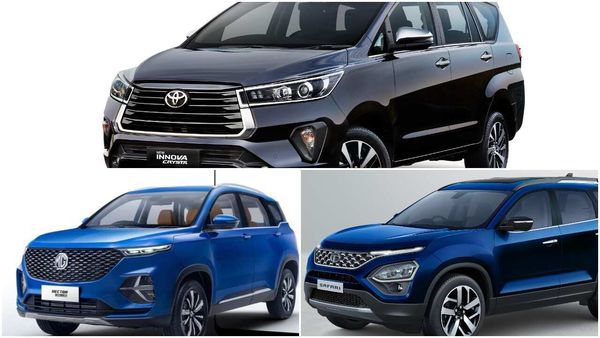 From Safari and Hector Plus to Hyundai Alcazar, is Innova Crysta under threat?
2 min read
.
Updated: 25 Feb 2021, 09:36 AM IST
Hyundai Alcazar will soon join the likes of Tata Safari and MG Hector Plus to possibly mount a challenge to Toyota Innova Crysta.
Innova Crysta has been a segment leader among large MPVs but three-row SUVs may change the dynamics of the game.