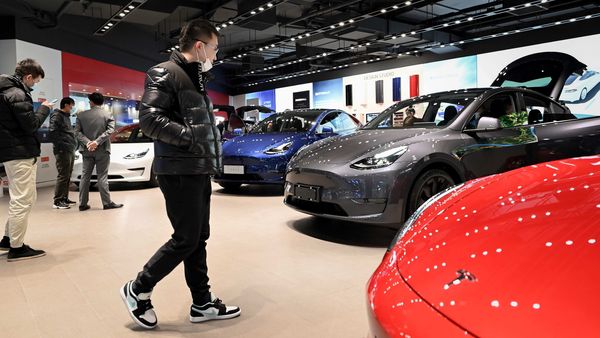 Tesla prolongs delivery time of China-made Model Y, signals strong demand
1 min read
.
Updated: 07 Jan 2021, 08:42 AM IST
Model Y is being produced now at Tesla plant in Shanghai which had so far only made Model 3.
Model Y is an electric SUV and local production could bring down prices.
Despite competition, Tesla has a firm grip on the Chinese EV market.