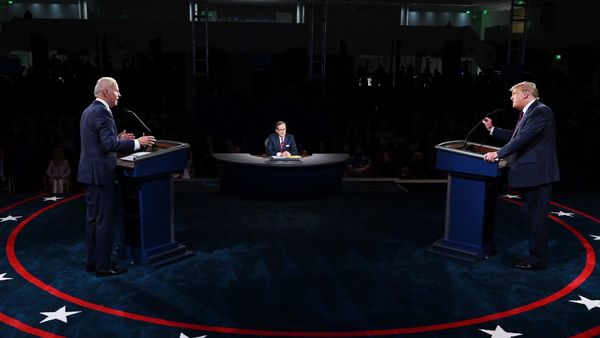 US Presidential Debate 2020: Trump takes credit for Obama-era EV tax credit
1 min read
.
Updated: 30 Sep 2020, 09:43 AM IST
Donald Trump says during US election debate that he supports electric vehicles but many point out that his administration's policies have been anything but.
Trump and Joe Biden, his rival in the upcoming US election 2020, debated heatedly over a number of issues.