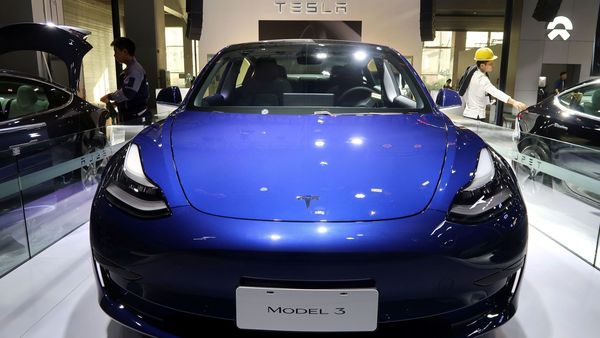 Sedan over SUVs: Why Tesla's Model 3 is trouncing big E-boys from Jaguar, Audi
1 min read
.
Updated: 16 Dec 2019, 10:27 AM IST
Tesla may have a sizable lead when it comes to the race for being the most popular electric car maker.
Big is almost always better but not when it comes to electric vehicles. Or so it would appear from the sales of electric offerings from Tesla versus those from the likes of Jaguar and Audi.
At a time when car makers around the world are fast looking to either add to or expand their electric car portfolio, Tesla appears to have quite the lead - at least in the US market.
Audi A4
1984 cc|Petrol|Automatic (Dual Clutch)
Audi Q2
1984 cc|Petrol|Automatic (Dual Clutch)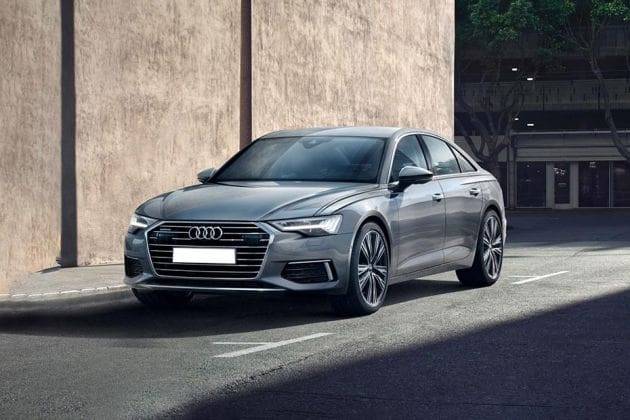 Audi A6
1984 cc|Petrol|Automatic (Dual Clutch)
According to a Bloomberg report, the Elon Musk-led company sold 111,650 Model 3 sedans in the US in November as against 2,418 I-Pace SUVs sold by Jaguar in the same period. Audi sold 4,623 e-tron crossovers. The report notes that there are some serious concerns about the range that electric SUVs and crossovers currently in the market can offer and this is what drives many towards Tesla.
That the Tesla Model 3 is priced lower than the rivals from Jaguar and Audi is an obvious advantage but there is also the question of value for the buck paid. The Model 3, for instance, comes for approximately $35,000 for the standard base version. The i-Pace on the other hand is priced almost double. Analysts believe that the electric car buyer at large is rather unwilling to shell out big bucks for an electric car without really knowing which definite direction electric mobility is taking. And with technology getting upgraded constantly, getting bogged down with a larger financial burden is not too attractive an option either.
As such, some of Tesla's older models - like S and X - are also faring a lot better than some of the more expensive SUV rivals.
Then there is the established belief that Tesla has a cult following that has propelled it as a brand that is aspirational and yet not too out of reach either. The two put together makes for an enticing product that is easy to take to people at large.
There is little wonder then that going by the current trends in at least the US, German luxury car maker Mercedes opted to defer its electric debut int he country by a year. Sale of Mercedes' EQC crossover has now been pushed back to 2021, a sign that the bigger brands may have to seriously consider the bigger e-machines they are planning and how they seek to lock horns with the likes of Tesla.