Icona Design Group to showcase its concept vehicle Nucleus at the Auto Expo 2020
The autonomous concept electric vehicle will make India debut two years after it was first showcased.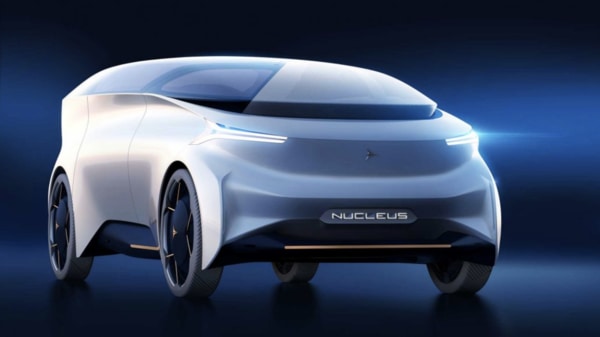 Italian design company Icona is coming to India to showcase its concept vehicle Icona Nucleus at the Auto Expo 2020. The vehicle was first showcased at the Los Angeles Auto Show two years ago.
The autonomous driving concept vehicle embodies Icona's vision for the future of mobility.
The Nucleus evolves the concepts of the Neo Concept presented in 2015 and takes it one step further by reconsidering the very way that a vehicle is used.
Standing 5.25 meters long, 2.12 wide and 1.75 high, the concept vehicle is recognisable for its very fluid design and large 27-inch wheels.
The Nucleus is an electric vehicle with four engines, one per wheel, with a total power of 600 hp and a range of 1,200 km.
Inside the vehicle, the absence of a driver does not only mean the absence of a steering wheel and a dashboard, but the opportunity for a new understanding of mobile living spaces, where the focus is no longer the road but the destination.
Inside the car is a 'luxury lounge' with an asymmetrical car body due to the single door on the right side. The car does not have side windows but semi-transparent panels that allows the occupants to look outside, while at the same time being protected from prying eyes. The upper glazed surface, from the windshield to the entire soft top, is also asymmetrical.
The interior can accommodate up to six passengers, with the possibility of rotating and moving the seats, according to your needs, also creating a sofa, with folding tables and a bar corner. Not enough, each passenger has an individually designed infotainment system.
First Published Date:
22 Jan 2020, 12:48 PM IST
NEXT ARTICLE BEGINS