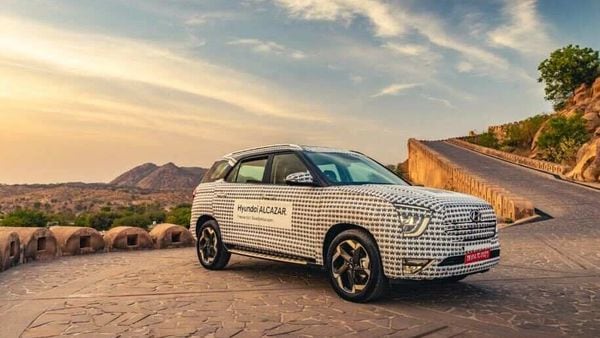 Hyundai Alcazar first drive highlights: Creta on steroids has muscles of its own
3 min read
.
Updated: 09 Apr 2021, 12:15 PM IST
HT Auto takes the upcoming Hyundai Alcazar for a quick spin near Jaipur.
With its 2.0-litre petrol engine and six-speed manual gearbox, the initial impressions of Alcazar indicate a capable performer.
Alcazar from Hyundai will be its first three-row SUV in India.