Half of Taycan buyers are new to the brand, says Porsche CEO
The success of the Taycan, whose price can range from $104,000 to $185,000, is vital for Porsche as it debuts a far-reaching, $6 billion electric-car offensive.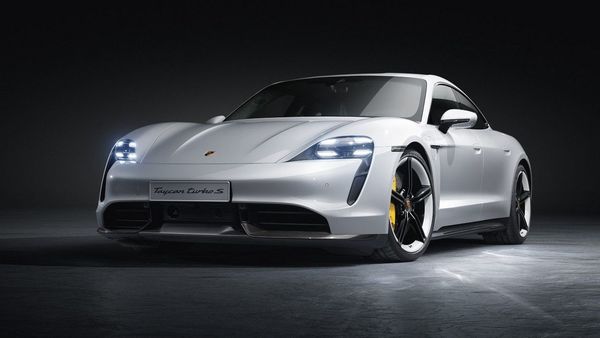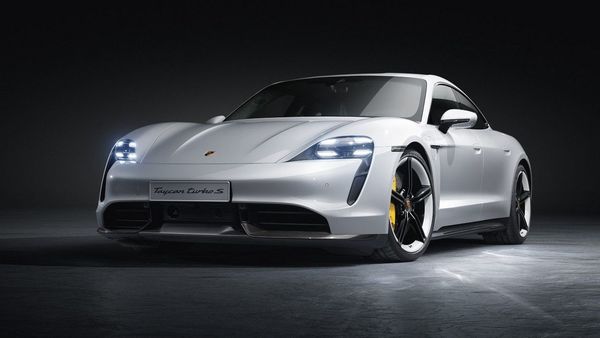 2020 Porsche Taycan Turbo S (Photo Courtesy: Twitter/@Porsche)
Half of the people buying the Porsche Taycan have never owned a Porsche.
That's according to Porsche North America chief Klaus Zellmer, speaking on Jan. 24 during a Bloomberg TV interview .
"Fifty percent [of Taycan buyers] are new to the brand, so they have never owned a Porsche before," Zellmer says. "A conquest rate of 50% or more is a very good indication of having the right strategy, in our business model at least."
Zellmer appeared on television to detail the upcoming Super Bowl LIV commercial featuring the all-electric sedan. That Porsche AG's first Super Bowl TV ad since 1997 features a heist is fitting, as the German sportscar maker is working to steal customers from Tesla Inc. (The 1997 ad featured the first-generation Porsche Boxster.)
Tesla, Zellmer said, is Porsche's key competitor.
"The main competitor in the outside world who is currently engaging with the Taycan is from Tesla," Zellmer says, referencing data the company has compiled from consumer deposits for the car. "We respect that brand. We respect them preparing the market for battery electric vehicles. But we also respect their customers, who are now looking into driving a Porsche when it comes to battery electric."
European luxury-car makers have struggled so far to compete with Tesla. Vehicles such as Audi AG's E-Tron or the Jaguar I-Pace got off to a bumpy start, and Mercedes-Benz has had to postpone launching its own electric SUV. Meanwhile, Tesla's market value topped Volkswagen AG's for the first time on Jan. 21, soaring to more than $100 billion in a benchmark that will provide a sizable payout for founder Elon Musk if he can sustain the feat. Tesla's market capitalization that day as high as $107.2 billion, exceeding VW's $99.4 billion and ranking second only to Toyota Motor Corp.
The success of the Taycan, whose price can range from $104,000 to $185,000, is vital for Porsche as it debuts a far-reaching, $6 billion electric-car offensive. By 2025, Volkswagen AG's most profitable brand expects plug-in hybrids and purely battery-powered cars to account for 50% of global deliveries. Even the 911—beloved by driving enthusiasts since 1963 and the most profitable sports car in the world—will become electrified one day, Zellmer says.
"Everything is going to go electric," he says. "That's the name of the game."
Porsche avoided last year's global auto industry woes and reported a 10% rise in deliveries, to a record 280,800 cars worldwide for 2019. But Zellmer also cautioned that despite the 10th consecutive sales record, future growth remains uncertain. The global economy "is potentially slowing down," he says. "We need to be cautious."
So far, early Taycan sales are yielding indeterminate results. While Porsche representatives have consistently said they've taken deposits on close to 30,000 of them worldwide, Zellmer notes during the interview that 130 were delivered in the U.S. in 2019.
First Published Date:
27 Jan 2020, 08:28 AM IST
NEXT ARTICLE BEGINS