Lamborghini for $8 mn? Why supercars of African 'playboy' are under hammer
Teodorin Obiang, the son of Equatorial Guinea leader Teodoro Obiang Nguema, is accused of using public money to fund his lavish lifestyle that included a number of supercars. He has been known to publicly live an extravagant 'playboy lifestyle'.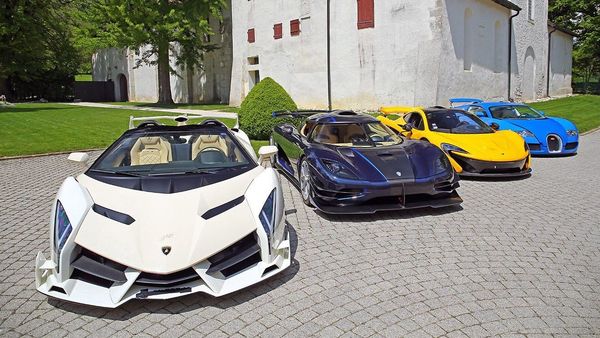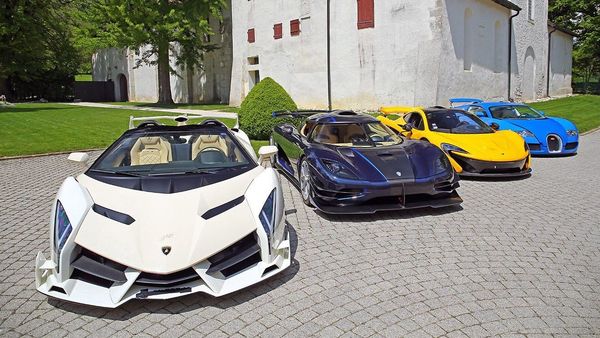 Here is a sample of Teodorin Obiang's collection of supercars. (Photo courtesy: Twitter/@Earlsimxx)
A Paris court on Monday upheld a three-year suspended jail term against him and handed a 30-million-euro fine. He is the first African leader to be sentenced in France for allegedly ill-gotten gains.
Seemingly unabashed, within 40 minutes of the court's verdict, Obiang posted a video clip on social media showing him on a luxury motorbike in the capital Malabo.
Between 2000 and 2011 Obiang acquired a collection of luxury assets and properties in France. He also owned 26 luxury cars. In 2016, Swiss prosecutors seized several luxury cars belonging to Obiang.
Last year, the cars - among them Lamborghinis, Ferraris, Bentleys and Rolls Royce - were sold at an auction for about $27 million. Billed as the 'Supercar Collection', Obiang's collection of cars did not have a minimum reserve price.
Among the auctioned cars were a 2014 Koenigsegg One:1, 1993 Porsche 911 Type 964 Turbo S 'Leichtbau' Coupe, 2015 Ferrari La Ferrari, and 2011 Aston Martin One-77.
The 'vintage' 2015 Koenigsegg One:1 was among just six ever made. It went under the hammer on September 29thin Bonhams' Bonmont Sale in Switzerland and was bought for $4.6 million.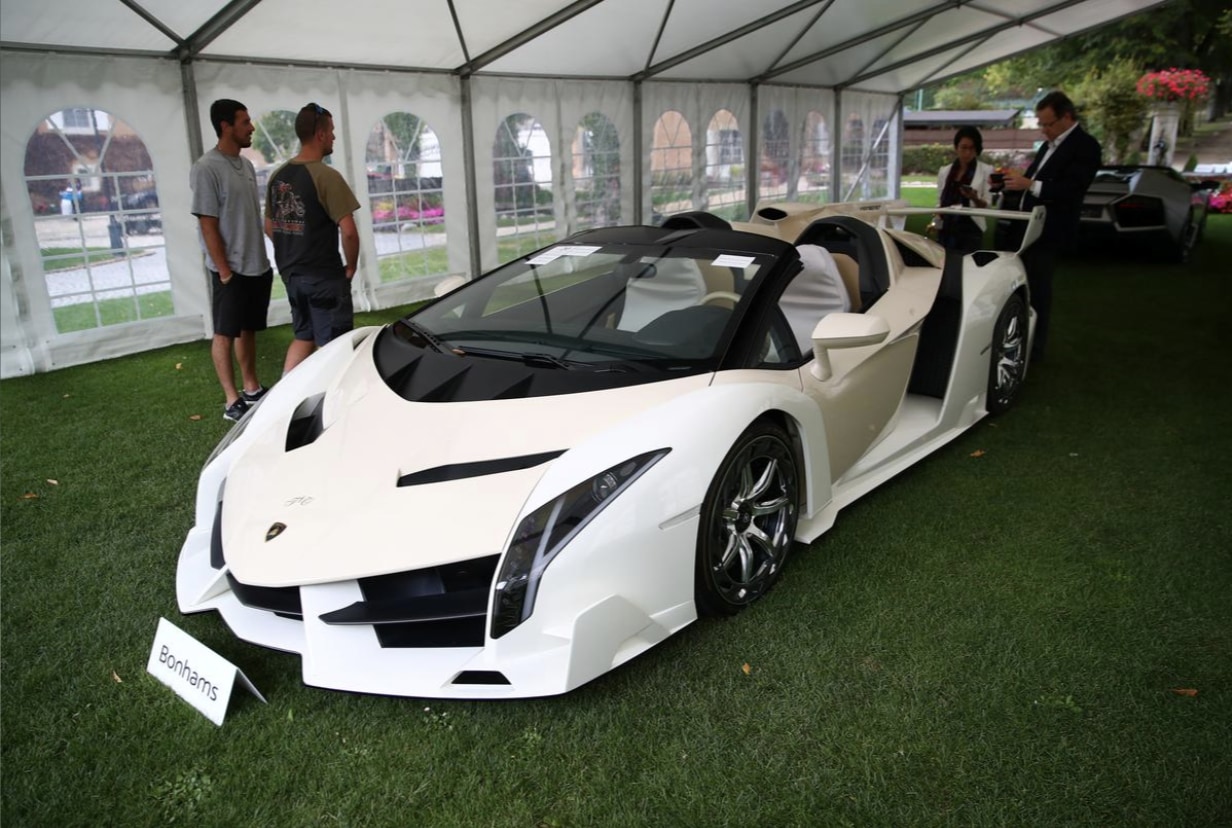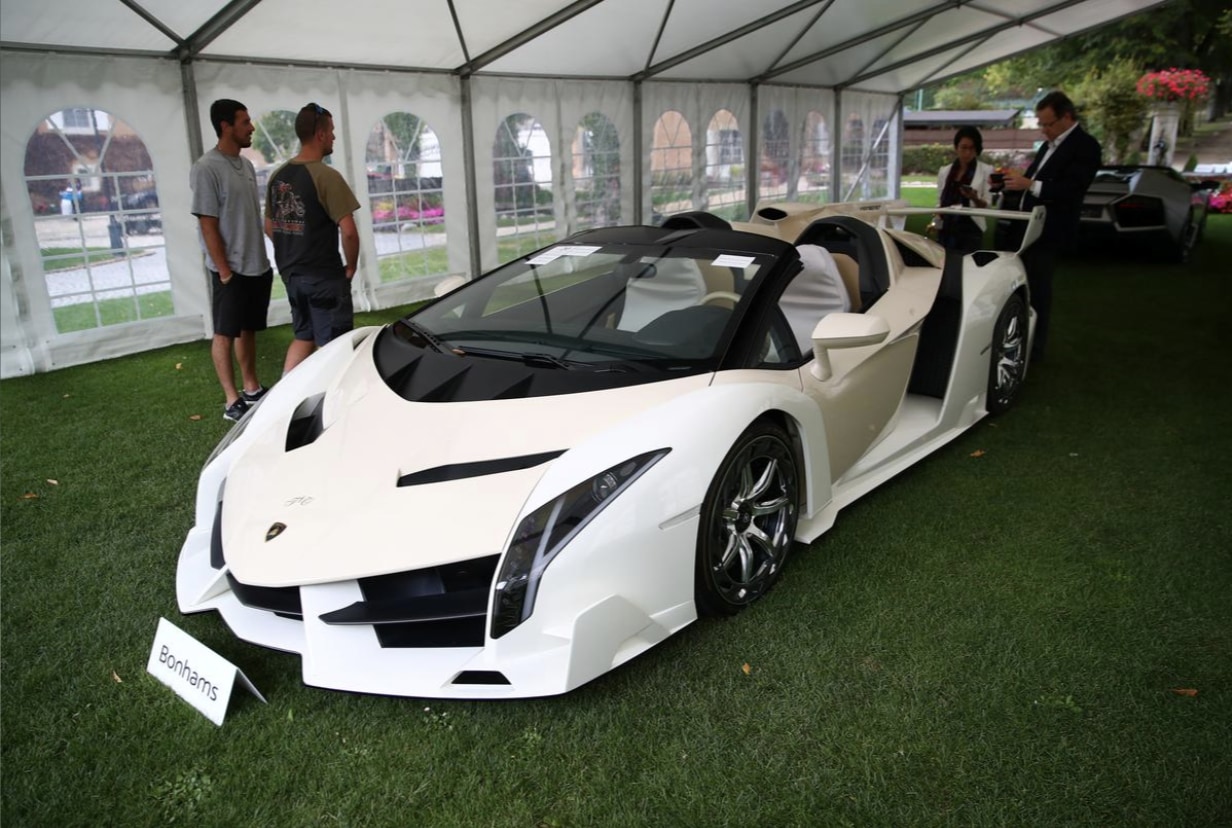 Photo of Teodorin Obiang's 2014 Lamborghini Veneo Roadster
But these fine prices were all left in the dust by Obiang's awesome big-boys-only 2014 Lamborghini Veneno Roadster, which rang up a world-beating $8,312,060. This was the world's most expensive Lamborghini ever auctioned.
The Roadster was in a fleet of 11 extraordinary cars confiscated by Swiss authorities in early 2016 from Teodorin Obiang. In the auctioneers' notes, the Roadster was described as a "once-in-a-lifetime opportunity," complete with "owner's handbook, car cover, all books and tools, and Equatorial Guinea registration papers and technical inspection." Given its final sale price of $8.3 million, the chance to look like an international super-villain apparently doesn't come cheap.
In a profile by French TV at the turn of the millennium, he talked with pride of his wine collection, of buying 30 suits at once from top-market tailors and was filmed at the wheel of his cars, ranging from a Bentley and a Rolls-Royce to a Ferrari and a Lamborghini.
"I'm always looking for something exceptional," he said on camera to a jeweller who was showing him a watch worth more than 22,250 euros ($23,250).
(With inputs from agencies)
First Published Date:
11 Feb 2020, 10:47 AM IST
NEXT ARTICLE BEGINS


Shop Now

70% OFF