From Ather to Ola and more, 5 real factors to consider before buying e-scooter
Electric scooters and motorcycles are expected to pave the way for India's battery-powered future of mobility and a number of new and big players are already making their presence known. With Ola Electric receiving one lakh orders in just 24 hours since opening bookings, it is clear that there is a large market there for the taking and that interest for e-two wheelers is sizeable. Other formidable players in this space include Hero Electric, Okinawa, Ather, Bajaj, TVS, Revolt Motors, among others.
With fuel prices at record levels and showing no signs of retracting, e-two wheelers may make perfect sense to keep household budget in check. And with many states announcing subsidies, the models available are also cheaper than ever before. In fact prices are now almost comparable with conventional scooters.
But what are some of the real-world challenges that you need to keep in mind before bringing home an electric scooter? Here is a guide to help you make an informed decision. Do note that this is only suggestive in nature and the points are not cast in stone.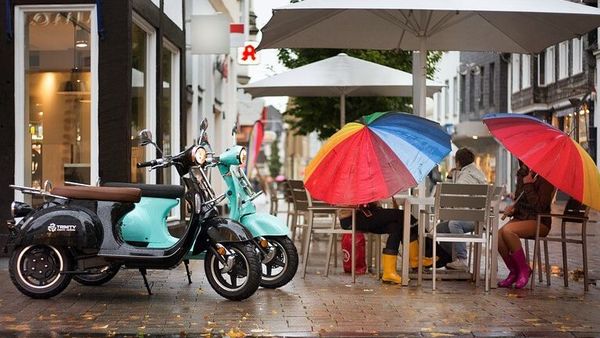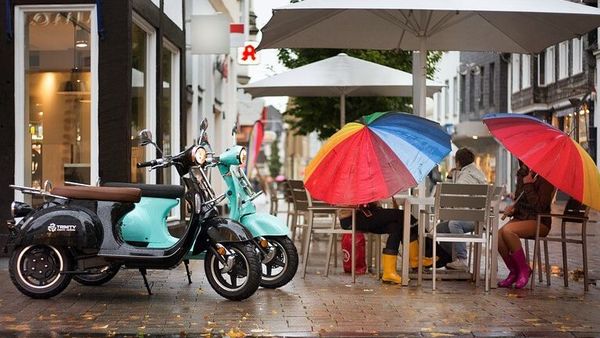 File photo of electric scooters used for representational purpose.
Charging infrastructure
Petrol is expensive but petrol is also available just a short ride away from any location in Indian cities. That is not the case for electric scooters and bikes, not currently anyway.
While you may choose to install a charging unit at home, you will have to keep an eye out on range when moving away, just so that the electric scooter still has enough juice to get you home.
Public infrastructure for EVs is improving, yes. But even in big cities, charging stations are few and far across at present.
And then there is the question of charging at home if you are on the upper floors of an apartment. Will your housing society allow you to get a charging point installed in the parking? Will the location of such a point have protection from elements? Check these details before investing in an electric scooter or bike.
Weather constraints
The Indian summer is infamous and the cold can be biting in many places too. If you are looking at replacing your two-wheeler with an electric option, then this point isn't valid but if you already own a car and are considering an electric scooter or bike for the fun of it, do bear in mind that oppressive heat or biting cold may tempt you to travel in the protection of a car.
Of course, this is a very personal choice and may not be valid for all. But it is advised that electric two-wheelers are bought for the practical aspect rather than because of the novelty factor alone.
City commutes
Range is absolutely essential when it comes to an EV and we have highlighted the paucity in charging network in the point above. Be sure before you purchase an electric two wheeler that it is city commutes that you primarily need the model for. With range of around 100 kms - on an average - of any electric scooter or bike, it won't be advisable to try highway runs unless the destination is within range of the battery and there is a charging set up there.
Family matters
Again, this is a very personal aspect and would apply to different buyers in different ways. But it is important to note here that just as in the case of a conventional two-wheeler, only two people can travel together on an electric scooter or bike. At a time when social distancing is being advised and is one factors propelling sales of passenger vehicles - both new and pre-owned, be sure you take this into consideration.
Trending Bikes
Find more Bikes
Add to compare
Check latest offers


Add to compare
Check latest offers
Add to compare
Check latest offers
Add to compare
Check latest offers
Add to compare
Check latest offers
Add to compare
Check latest offers
Right time to strike
There are a plethora of options in the market when it comes to electric two-wheelers. And that's great. But there's always a chance that not only do the number of options increase in the times to come but prices come down further. Assess if your need for a new electric two-wheeler is absolutely urgent. If it is, dive right in. If not, there perhaps won't be any harm in waiting a bit longer to check the trends.
First Published Date:
19 Jul 2021, 10:34 AM IST
NEXT ARTICLE BEGINS


Shop Now

70% OFF

68% OFF