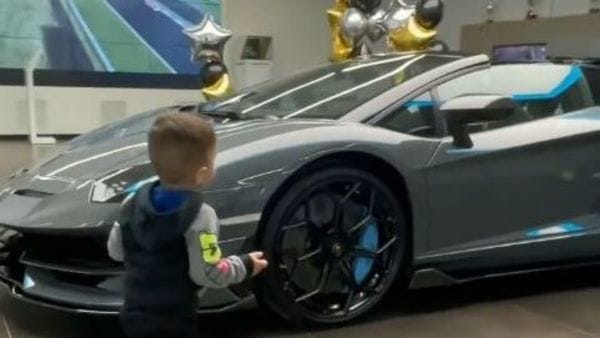 Rapper gifts 2-year-old son super expensive Lamborghini. And a toy model for now
1 min read
.
Updated: 21 May 2021, 12:55 PM IST
Russian rapper Timati says he will drive the Lamborghini Aventador SVJ till his son is old enough to pass the driver test.
For now, the toddler can move in his toy Lamborghini that was also part of the gift.
While some fans ask the rapper to adopt them, others point out how he is spoiling his child.