Top 10 cars sold in India in September: Seltos, Nexon beat Creta to top five
Despite the festive season approaching, global chip crisis has taken away much of the usual cheer in the Indian auto sector. While most of the carmakers reported decline in sales, it threw up some interesting names in the list of top 10 cars sold in India in September.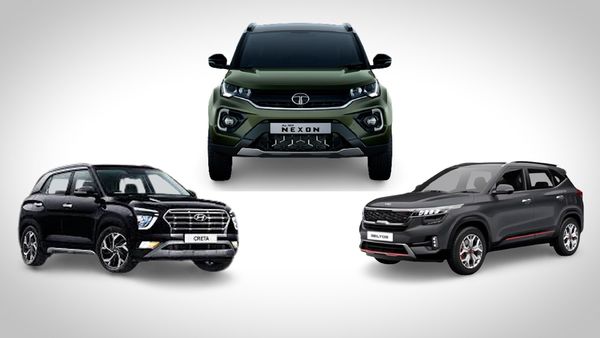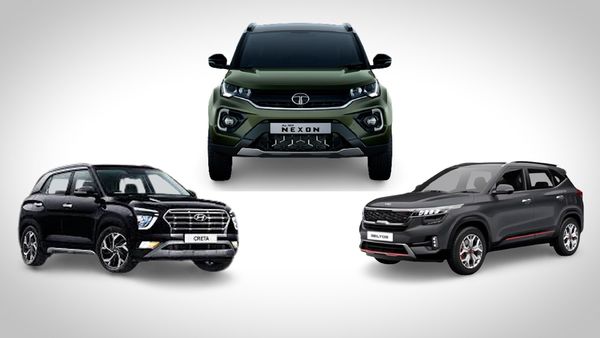 Kia Seltos emerged as the third-best selling car in India while Tata Nexon became the top sub-compact SUV in September.
The list of top 10 cars sold in India saw some major changes in the usual lineup in September as carmaker witnessed a dip in sales last month. While the usual market leaders Maruti Suzuki and Hyundai Motor continue to dominate, some of the best-selling cars fell from the top of the list. Hyundai, despite being the leader in the SUV segment, did not manage to beat its key rival Kia Seltos this time, while Tata Nexon emerged as the leader in the sub-compact SUV segment last month.
Most notable omissions from the list are Maruti Suzuki Swift and Vitara Brezza, two of the most regular names on the list for the past several months.
Here is a look at the top 10 cars sold in India in September.
Maruti Alto
It seems that this old workhorse from the Maruti stable still remains a major favourite among car buyers, even when the chip are down. When almost every carmaker is struggling to meet demands amid the global chip crisis, Alto did good business for Maruti, becoming the top-selling car last month. Maruti sold 12,143 units of Alto, and is among only two cars which sold more than 10,000 units in September.
Maruti Ertiga
Maruti's three-row bet in its second generation has been quite the performer, and has been quite steady as far as sales are concerned. Ertiga emerged as the second best-selling model in India in September, and only the second car after Alto to breach the 10,000-unit sales mark. Maruti sold 11,308 units of the MPV, which is more than 13 per cent improvement over what it could sell during the same period last year.
Kia Seltos
The biggest surprise on the list has been the emergence of Kia Seltos SUV. It has returned to the list of top 10 after ages and saw itself as the third most-sold car in India last month. Seltos has been the biggest success story for Kia in India so far. In fact, nearly half of all Kia Seltos SUVs sold world over last month was in India. Kia Seltos found 9,583 homes in September, up by about five per cent from the same period last year.
Tata Nexon
Tata Motors saw a jump in sales by more than 20 per cent last month, a lot of which was contributed by its sub-compact SUV Nexon. Tata sold 9,211 units of the SUV, more than 50 per cent of what it sold in September last year. Nexon has beat Maruti Brezza, the segment leader so far, and Hyundai Venue to emerge among the top five cars sold in India last month.
Hyundai Creta
Despite holding its number five position in the list, Hyundai Creta SUV saw a sharp decline in sales in September this year. Rising demands, coupled with the chip crisis, has made Creta quite a sough-after SUV, but with a very long waiting period. Last month, only 8,193 Hyundai Creta SUVs found a home in India, much below its monthly average, and a massive drop of 33 per cent compared to the last pre-festive month in 2020.
Maruti Baleno
The premium hatchback, which has been dominating the chart along with its sibling Maruti Swift, has dropped back alarmingly in September. Maruti could sell only 8,077 units of the popular hathcback, less than half of the 19,483 units sold last year during the same period. In fact, Baleno has seen the biggest drop in sales, nearly 59 per cent, among the top 10 cars on a year-on-year basis.
Hyundai Venue
Hyundai's popular sub-compact SUV Venue also saw a dip in sales last month compared to September last year. However, it has managed to hold its own and overtake key rival Maruti Vitara Brezza this month with 7,924 units sold.
Maruti EECO
EECO van sales remained comparatively stable than some of the more prominent names from the brand in September. Maruti sold 7,844 units of the EECO last month, down by almost 31 per cent compared to the same period last month.
Maruti WagonR
Despite a promising start with the new generation model, WagonR witnessed one of the biggest drop in sales in September. With nearly 57 per cent decline, WagonR was placed at number nine on the list last month. Maruti sold only 7,632 units of the car, compared to 17,581 units last year during the same month.
Tata Altroz
Tata's premium hatchback has made it to the top 10 list of cars sold in India in September. Tata sold 5,772 units of the Altroz hatchback last month, which contributed to its overall rise of more than 20 per cent in car sales.
First Published Date:
04 Oct 2021, 15:41 PM IST
NEXT ARTICLE BEGINS