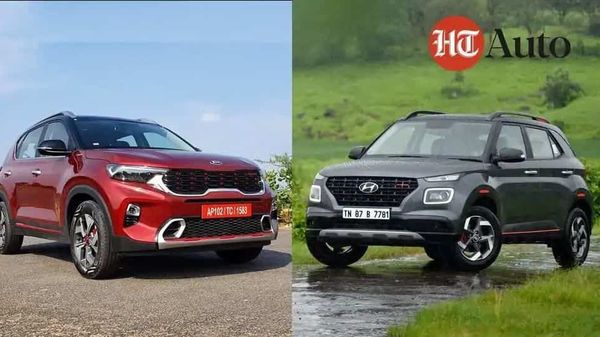 Kia Sonet price breakdown: How does it face off against Hyundai Venue?
2 min read
.
Updated: 24 Sep 2020, 12:35 PM IST
Kia Sonet and Hyundai Venue are in an intense head-to-head battle in the sub-compact SUV segment.
While Venue is a proven performer, Sonet has the new-car advantage.
Sonet and Venue start at the nearly ditto price point but the Sonet top-end is slightly pricier than the competing Venue.