Traffic cameras in this US city can hear loud exhausts
Traffic cameras are usually associated with checking speed limits and checking for other traffic-related violations. But have you ever imagined what will be the consequence if these cameras can also hear us? Well yes, this is coming true in cities like Paris, London and now New York City. A number of traffic cameras in these places have been upgraded with sound meters, enabling them to fine people who opt for a louder-than-usual exhaust in their car or motorcycle.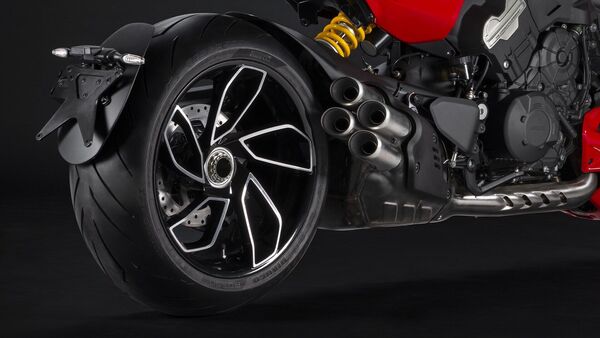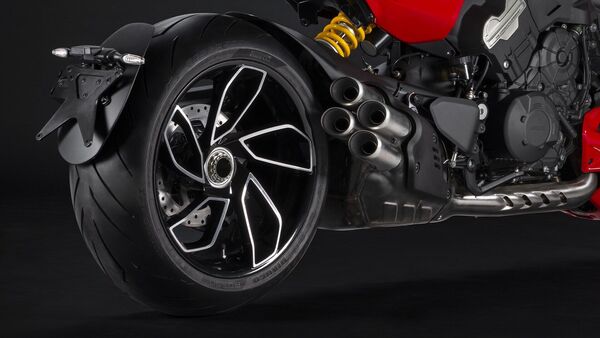 The quad exhaust system on a Ducati motorcycle. (Image used for representational purpose only)
These devices have been enabled to measure the decibels emitted by each of the oncoming vehicles, and checking if they are above the legal limits. Then these systems photograph the license plates of the vehicles with illegally modified exhaust systems and send them a notice of fine for causing excessive noise. As pre a report by the Associated Press, first-time offenders will face a fine of $800 in New York City.
Also Read : To prevent road accidents, Delhi Traffic Police team to analyse black spots
People who ignore a third-offense hearing get a penalty of $2,625. Not all traffic cameras support this feature, and the officials haven't revealed information on exact locations of the sound sensors for obvious reasons.
Similar Products
Find more Cars
The reason why New York City has implemented such strict regulations for loud noise is because studies have revealed that such noise is not only bad for one's ears, but can affect mental health as well, and possibly increase the risk of heart disease and high blood pressure. Thus, New York City, in a quest to create a healthier environment for its residents, has implemented this rule.
According to the latest bill, the "Stop Loud and Excessive Exhaust Pollution Act" aims to "increase enforcement against motorists and repair shops that illegally modify mufflers and exhaust systems to make them excessively noisy for motor vehicles and motorcycles", CarScoops reported.
In many cities around the world, the battle against noise is raging, with civilians becoming a little bit more demanding in this regard after experiencing the quietness of the lockdowns.
First Published Date:
19 Feb 2023, 14:40 PM IST
Recommended for you
View all
NEXT ARTICLE BEGINS


Shop Now

55% OFF

23% OFF

9% OFF