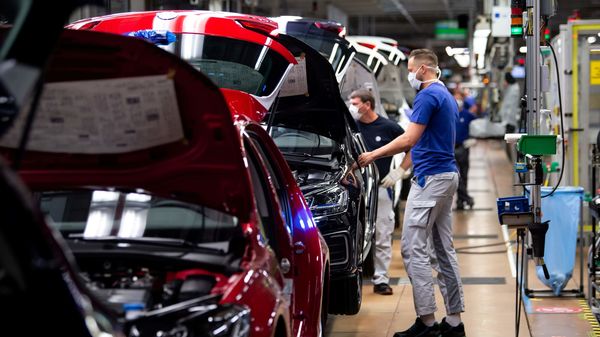 Staffing woes put US car industry's remarkable rebound at risk
6 min read
.
Updated: 13 Aug 2020, 04:59 PM IST
In several of America's biggest auto-making facilities, foot traffic appears to have never gotten back to February levels, according to a geospatial analytics company.
However, automakers have cautioned that the number of people in their plants may not necessarily correlate with production.