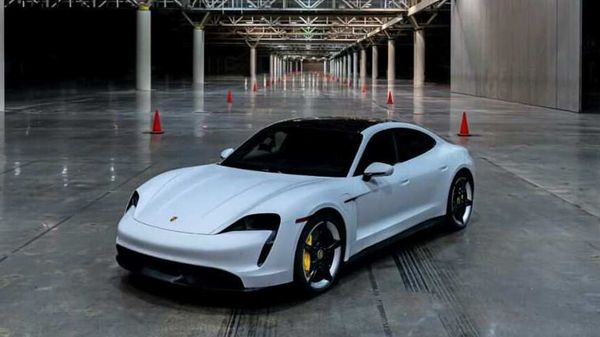 Porsche Taycan sets world record for fastest driven vehicle in a closed building
1 min read
.
Updated: 17 Feb 2021, 08:47 PM IST
An all-electric Taycan Turbo S with an all-wheel drive system was used to break the world record by racing driver Leh Keen.
The sports car was driven at a speed of 165.1 km/h inside an exhibition hall, beating the previous record of 138.4 km/h.